Angola Cables Trials Nokia's PSE-3
ESPOO, Finland -- Nokia has announced that Angola Cables is trialling Nokia's Photonic Service Engine 3 (PSE-3) chipset for the first direct optical connection between the USA and Africa. The route provides direct, low-latency trans-Atlantic routing and greatly simplifies the turn-up of services to better serve rapidly growing data consumption markets in Africa.
Subsea fiber-optic cables form the backbone of the global internet, connecting countries and continents across vast trans-oceanic distances. The new services leverage the interconnection of two existing subsea cable systems – SACS (South Atlantic Cable System) and MONET. SACS, owned and managed by Angola Cables, operates between Fortaleza, Brazil and Luanda, Angola and is connected to AngoNAP Datacenter. The consortium-owned MONET connects Santos/Fortaleza with Florida/USA.
Combining SACS and MONET subsea systems in this joint trial allows for the first time 300 Gbps of traffic between Miami and Luanda. The test adds more capacity to an already low latency network. Lower-latency network connections improve performance and user experience in applications such as cloud computing and content consumption. According to the ITU, sub-Sarahan Africa has recorded the highest growth in internet use globally over the past decade, from under 10% of the population in 2010, to over 28% in 2019. Enhanced subsea connectivity is crucial for access to global content and services of this growing user base.
The subsea wavelengths were deployed with Nokia's 1830 Photonic Service Interconnect (PSI) data center interconnect (DCI) platform utilizing the PSE-3. The 1830 PSI provisioned optical wavelengths at 300 Gbps using probabilistic constellation shaping (PCS) to optimally shape the signals to the specific characteristics of the 12,635 km cable, achieve operation near the theoretical limits of the system. Fernando Azevedo, Technical Director at Angola Cables, said: "With Nokia's PSE-3, Angola Cables can optically interconnect the MONET and SACS submarine fiber optic cables, enabling more capacity and a further reduction in latency between content providers in North America and the rapidly growing data consumption markets in Africa." Sam Bucci, Head of Optical Networking at Nokia, said: "Africa is a strategic growth market for Nokia across both our core CSP and webscale businesses. We are proud to partner with Angola Cables to apply our ground-breaking PSE-3 technology to a unique and challenging subsea route, helping to deliver enhanced services to a rapidly developing part of the world."
Nokia Corp. (NYSE: NOK)
The Lesotho Communications Authority is not happy with Vodacom and has fined it $549,000 – and is threatening to revoke its license.
GlobalX Investments CEO, Sylvia Mukasa, talks to Connecting Africa about the skills gap in east Africa and what can be done to help women in the region succeed in the tech industry.
Telecoms giant Etisalat is set to trial open RAN solutions across its markets in Africa using technology from Parallel Wireless.
Orange CEO Stéphane Richard says that once again in 2019, the Africa & Middle East region was a main growth driver for the Group.
The GSMA has pulled the plug on this year's Mobile World Congress due to the impact of reactions to the coronavirus outbreak.
Wednesday, March 4, 2020
9:00 a.m. London / 11:00 a.m. Johannesburg
With the trend to extreme cellular capacities, new generations of advanced antennas have evolved, adding new possibilities and claiming crucial roles in building efficient 5G networks.
This webinar looks at the key network infrastructure decisions that mobile operators will need to make as they place their 5G plans, with a particular focus on the latest antenna technology and the benefits of beamforming.
It looks at:
How spectrum, land topography and traffic affect your 5G RAN designs.
The rise of beamforming antennas: why, which, when and where?
Under the hood: building a Massive MIMO beamforming antenna.
Innovative CommScope 5G beamformers designs.
All resources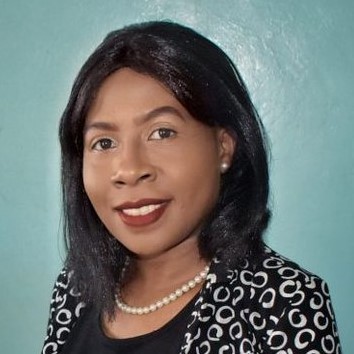 Gender-responsive policy is critical for Africa and involves the integration of gender in ICT-related strategies, policies, plans and budgets, with clear gender-equality targets. So says ...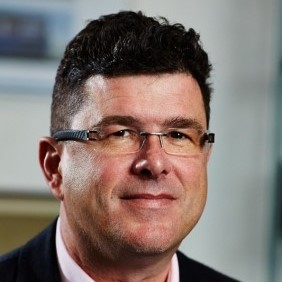 The way in which banking and travel have embraced technology has created a "digital first" approach for people across the world. Whether it is booking flights or transferring money, many ...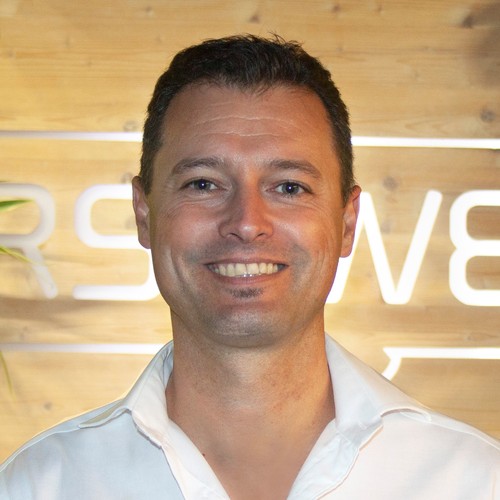 Just like the Internet itself many years ago, the Internet of Things (IoT) was initially viewed as nothing more than a fad that would have little impact on our daily lives. We know now ...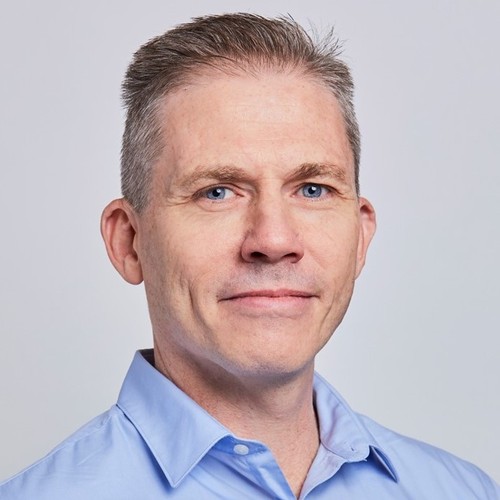 The possibilities that the Internet of Things (IoT) and its millions of connected devices create are infinite and can bring many benefits to consumers and society as a whole. However, they ...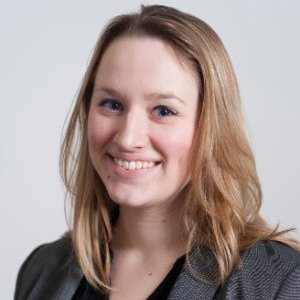 The shortlist has been announced of five innovative companies which are in the running for the AfricaCom's AHUB Pitch & Win 2019 competition, in partnership with GSMA.

All AfricaCom Perspectives
Safaricom Spark Fund Portfolio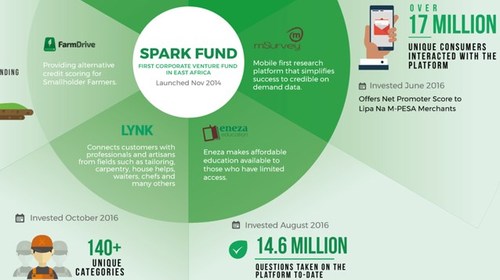 Infographics archive
AfricaCom 2019 Preview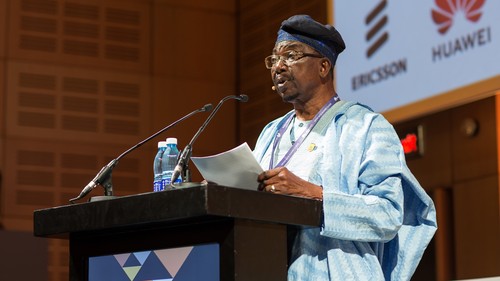 Slideshow archive