MTN Group's Stephen van Coller, VP of Digital Services, Data Analytics and Business Development and a member of the mobile operator's executive committee, has quit the giant mobile operator to become the new CEO at South African IT services and consultancy EOH Holdings.
MTN says van Coller's final day will be August 31 -- he will start his new role at EOH Holdings on 1 September.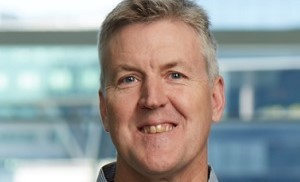 He joined in October 2016, since when he has "played an instrumental role in designing the new BRIGHT strategy and ensuring its focus on building out the new digital services areas," noted MTN. "Under Stephen's leadership the Mobile Financial Services customer base more than doubled to 25m and significant progress has been made across the group in building big data analytics and Rich Media Services across music, video and gaming."
He joins EOH as it starts operating with a new structure. It has split its day-to-day business into two units, EOH and NEXTEC, each of which have their own CEOs, brands and business straegies: van Coller will be the CEO of EOH Holdings, which will be "responsible for corporate finance, corporate strategy, Group reporting, investor relations, risk and compliance. In addition to the growth expected from EOH and NEXTEC, EOH Holdings will drive growth in the areas of innovation, own IP, international business and emerging technologies," noted EOH in an announcement about van Coller's appointment.
— The staff, Connecting Africa