Africa's Mobile Market Remains Flat in Q1: IDC
PRESS RELEASE -- Johannesburg -- Africa's overall mobile phone market remained flat in Q1 2018 although smartphone shipments declined for the second successive quarter, according to the latest insights from International Data Corporation (IDC). The global technology research and consulting firm's recently published Quarterly Mobile Phone Tracker shows that a total of 52.1 million mobile phones were shipped in Q1 2018, down 6.3% quarter on quarter (QoQ) and 3.9% year on year (YoY), with the continent's two biggest markets – Nigeria and South Africa – underperforming and posting QoQ declines of 6.4% and 27.4%, respectively.
"Nigeria's modest performance can be attributed to the fact that smartphone adoption continues to be hindered by expensive broadband rates and slow internet connectivity," says Nabila Popal, a senior research manager at IDC. "The drop in South Africa is simply down to seasonal factors, with Q1 traditionally being the slowest quarter of the year and unable to match the buoyant sales seen in Q4, traditionally the strongest, when demand is stirred by Black Friday and the Christmas season.
"While South Africa is one of the continent's most developed markets, a large proportion of the market still centers around low-end to midrange devices priced below $150. Affordable smartphones that fall into this price range have seen a lot of growth over the last two years, fueled by local brands like Mobicell, MINT, and Vodacom. With disposable income limited for the majority of consumers, most spending on mobile devices takes place in Q4, leading to an inevitable drop-off in Q1."
Looking at smartphones in isolation, shipments declined 4.5% QoQ for the first quarter of the year to total 20.4 million units. This represents a decline of 4.4% YoY, which is actually an improvement on the 13.7% YoY decline seen in Q4 2017. Transsion brands continued to lead the smartphone category in Q1 2018 with 32.1% share of the market's shipments, followed by Samsung in second place with 25.4% share.
In the feature phone space, shipments totaled 31.7 million units in Q1 2018, down 7.4% QoQ and 3.6% YoY. Feature phones continue to account for the majority share (60.8%) of Africa's overall mobile phone market and their resilience in this region can be attributed to factors such as their affordability and long battery lives. Telco and Itel continued to dominate Africa's feature phone market in Q1 2018 with a combined unit share of 57.8%.
"Feature phones remain a viable option throughout the continent as hardening economic conditions have taken their toll on consumer spending," says Ramazan Yavuz, a research manager at IDC. "The volatile exchange rates that have inflicted many countries across the region are delaying the penetration of affordable smartphones into wider segments of the consumer base, which is why we continue to see feature phones account for such a large share of the overall market."
Looking ahead, IDC expects Africa's overall mobile phone market to grow 0.5% QoQ in Q2 2018, while shipments for 2018 as a whole are forecast to decline 0.6% YoY. Demand for feature phones is expected to remain strong, although IDC expects vendors to drive smartphone uptake by offering more features in affordable price bands. "The local brands that are equipped with a strong knowledge of local needs and the flexibility to adjust mobile phone prices locally will strongly appeal to African consumers, and their growth will accelerate the uptake of smartphones in the mid-term," says Yavuz.
ENDS
All resources
Zimbabweans are making fewer voice calls and using more mobile data for app-based voice and video calling, according to the latest report from the telecoms regulator.
Market research firm forecasting that mobile subscriptions in Nigeria will hit 246 million in 2025, rising from 180 million in 2019.
The planned opening up of Ethiopia's telecoms sector will go a long way toward improving the affordability, coverage and quality of Internet services, says a new report from HIP Consult.
Balloon-powered 4G is now available in Kenya's rural areas through a project between Loon and Telkom Kenya.
MTN has been ranked as South Africa's best network during the COVID-19 lockdown in the country, according to a new report from MyBroadband Insights.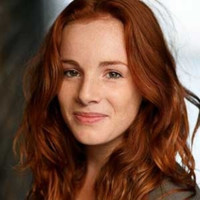 CodeSpace is a South African organization, based in Cape Town, providing young people with the skills to excel in technology careers. We caught up with the founder Emma Dicks to find out ...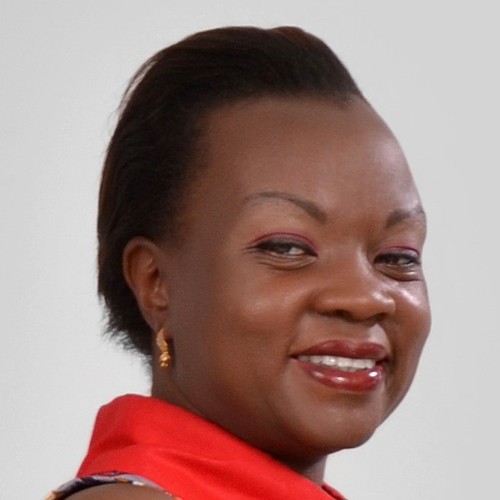 The largest population growth globally is happening in Africa and innovation in agriculture is, without a doubt, an important tool to tackle food security for the rapidly growing population.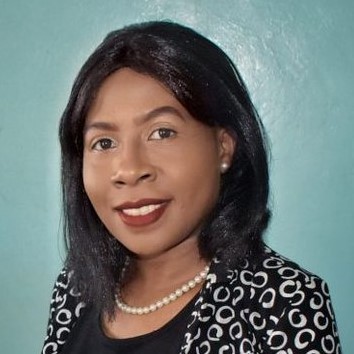 Gender-responsive policy is critical for Africa and involves the integration of gender in ICT-related strategies, policies, plans and budgets, with clear gender-equality targets. So says ...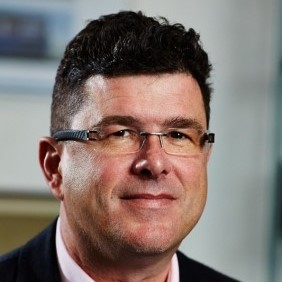 The way in which banking and travel have embraced technology has created a "digital first" approach for people across the world. Whether it is booking flights or transferring money, many ...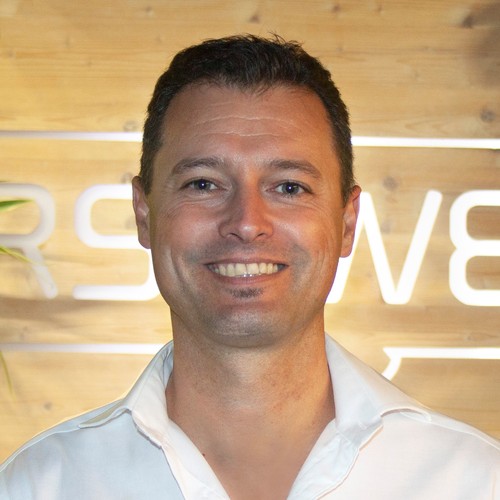 Just like the Internet itself many years ago, the Internet of Things (IoT) was initially viewed as nothing more than a fad that would have little impact on our daily lives. We know now ...

All AfricaCom Perspectives
Tuesday, August 18, 2020
02:00 PM South Africa Standard Time
Session One
African Telecoms Outlook 2020
Date: 08/18/20 @ 2:00 P.M. SAST

Speaker: Paula Gilbert, Editor, Connecting Africa
This year did not begin the way most people expected it to, so what does the future of the telecoms sector look like in Africa in 2020? In this Connecting Africa online event, local analysts and industry stakeholders will discuss what African operators' priorities for the year should be and the most significant market trends expected to dominate in 2020.
Will MNOs focus on sweating their current assets rather than investing in new technologies like 5G?
What impact will COVID-19 have on the continent's networks?
What are the hot market trends in Africa when it comes to voice, data and mobile financial services?
Diversification strategies: entering adjacent markets; MVNO sub-brands; cost consolidation
How are companies unlocking rural connectivity as a growth driver?
3:15 PM - 3:30 PM BREAK
Session Two
Exploring the Value of 5G in Africa
Date 08/18/20 @ 3:30 P.M. SAST
Platinum Sponsor: Huawei
Speaker: Paula Gilbert, Editor, Connecting Africa
The majority of 5G in Africa is still in the testing stage. However, as operators prepare their networks for the technology jump, what strategies are they deploying to ensure they gain the full value that 5G can offer Africa? This digital symposium will give you an insight into the opportunities and challenges facing Africa's 5G rollout, with some country specific case studies unpacked.
How 5G-ready is African enterprise?
Is 5G a priority for in Africa, should it be? Or can operators and businesses focus on growing their 3G and 4G networks for enterprise instead?
What are the most significant enterprise business applications for 5G deployment on the continent, and where can 5G facilitate IoT applications?
Africa's 5G readiness: infrastructure lag, transition from 2, 3 & 4G
Which development strategies are being implemented to bring 5G to the African enterprise markets?
---
Thursday, August 20, 2020
02:00 PM South Africa Standard Time
Session One
Mobile Money 2.0: the Bright Future of Mobile Financial Service Innovation
Date: 08/20/20 @ 2:00 P.M. SAST

Speaker: Paula Gilbert, Editor, Connecting Africa
Africa was the birthplace of Mobile Money and while it continues to rise in popularity, the industry is quickly evolving and launching more mobile-based financial services every day. In this Connecting Africa online event, local analysts and industry stakeholders will discuss how telcos are disrupting the financial services space and what the rise of Mobile Money 2.0 will look like for Africa.
From cash to mobile: heading towards a cashless society
Expanding MFS offerings beyond mobile money transfers
MNOs vs banks vs fintechs: an evolving competitive landscape
Unconnected and unbanked: fintech to improve financial inclusion
The rise of micro-loans and insurance through mobile platforms
3:15 PM - 3:30 PM BREAK
Session Two
Connecting the Next Billion: Strategies for Getting Africa On-Grid
Date 08/20/20 @ 3:30 P.M. SAST

Speaker: Paula Gilbert, Editor, Connecting Africa
Africa has the fastest growing population in the world and also the youngest, with 60% of Africans under the age of 25. It is clear that the next billion connected are going to be the mobile-only generation. This digital symposium will bring industry experts together to discuss Africa's digital divide and how to get devices into the hands of young Africans and empower them to join the digital revolution.
Who's Driving? The role of government & regulator, private tech companies, and public-private partnerships
Device affordability: are we reaching a tipping point?
Status check: Satellite vs Fiber and the enduring infrastructure gap
Exploring the wider societal and economic benefits of a connected, digitally literate continent
---
Safaricom Spark Fund Portfolio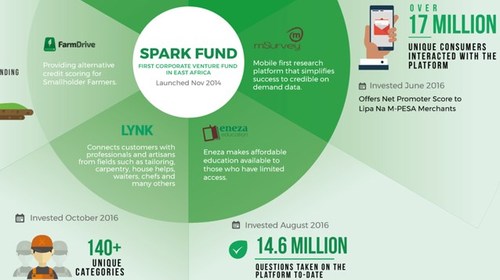 Infographics archive
AfricaCom 2019 Preview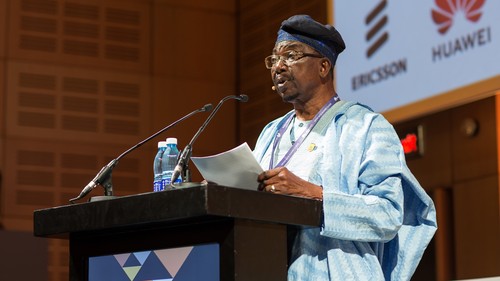 Slideshow archive