Recognising the role the Internet of Things (IoT) will play in redefining our world, especially across Africa (with anything from 12 billion to 30 billion connected devices expected by 2020), AfricaCom 2017 (7-9 November in Cape Town) has added a specific conference track focusing on Africa's IoT capacity and potential.
Tom Cuthell, portfolio director at KNect365, the organiser of AfricaCom, is clear on the direction the continent's most influential TMT event is taking, saying: "The convergence of inter-related technologies spanning every aspect of the planet's daily connected life is, at one and the same time, an exceptional advancement and a terrifying prospect. Where we are going in terms of our connectedness through the Internet of Things, and the opportunities this provides, is more than an agenda item at AfricaCom, it is a crucial track for determining the next steps in our evolution.
"For this reason, we have created two days of thoroughly thought-provoking content led by world-class speakers, with the aim of informing delegates, but also stimulating critical thinking as to the possibilities and boundaries of using IoT to govern future prospects."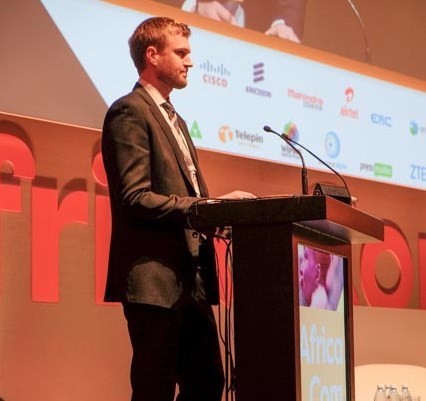 Focussing on how to gain competitive advantage with IoT technology, Reshaad Sha, Chief Executive Officer of SqwidNet, will launch the IoT discussion at AfricaCom on Tuesday, 7 November with a keynote address at 11:30. Sha's presentation will emphasise the role service providers will play in becoming the facilitators and engine room of the super connected world. He will also touch on the topics of how low power networks boost IoT deployment plans, the challenge of IoT security, and the harnessing of IoT data analytics for informed decision making.
The IoT could also solve many of the issues Africa is facing – especially those caused by social and economic challenges. "We are operating and living in a new world. A world where digital is creating changes at unprecedented levels of speed and scale. There is no doubt that all businesses and governments will be impacted in some form, and for most, in a very significant way. This creates a reality of opportunity and risk," says Wayne Hull, Managing Director of Accenture.
How IoT is enabling Africa, transforming lives and driving operational efficiency to produce new revenue streams, will be discussed by a panel of experts on Tuesday, 7 November 2017 at 11:50 - 12:30. Accenture's Hull, along with Nvalaye Kourouma, Chief Digital Officer, Barclays RoA, and other IoT experts, will debate digital transformation across all verticals and public services, as well as information as the new currency in an era of data.

South African organisations across a broad range of industry verticals are moving quickly to innovate in the IoT space, says Melao Mashale, Senior Manager, IoT solutions, at MTN Business. "IoT is an exciting field, and there is no industry vertical where it can't add value," he adds.
Mashale's presentation on Tuesday, 7 November 2017 (15:00-15:40), will explore the very substantial business opportunities offered by realising the benefits of mobile-enabled IoT solutions, adding socio-economic value to the IoT offerings, as well as interoperability, digitalisation and innovation assisting in change and connecting the M2M system through cloud technologies.
More immediately, large metros in Africa are confronting citizens' demands for electricity, dealing with water shortages and wastage, and managing other resources. Each of these challenges are only expected to grow in the years ahead due to increasing urbanisation, and in Africa this has become a significant driver behind conversations focusing on the IoT's impact on Smart Cities.
Smart city initiatives will be highlighted with a panel discussion at AfricaCom on Wednesday, 8 November 2017 at 11:35 - 12:10 where, amongst others, topics debated will focus on the public-private-partnerships fostering effective collaboration for the intelligent city. Also up for discussion will be: New business and operating models – what they look like and how they will contribute to the success of partnerships and the socio-economic impact of 'infostructure'; dedicated networks and lower price points to enable cities to leapfrog their mobility; and using IoT to bridge the gap in the case of public transport in South Africa.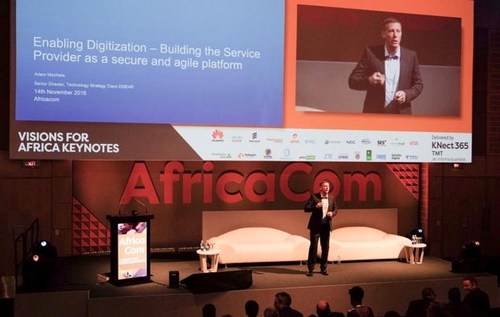 And in agriculture across Africa, farmers and agricultural companies are turning to IoT tools for analytics and greater production capabilities. The world will need to produce 70% more food in 2050 than it did in 2006 to feed the growing population of the globe, according to the UN Food and Agriculture Organization. Raj Wanniappa, CEO and founder of Future Horizon Technologies, will talk about how IoT is transforming the future of food and farming in Africa. His presentation is on Tuesday, 7 November 2017 at 15:40 - 16:00.
In Africa, IoT capabilities are already having a significant impact on financial services. Earlier this year, the Central Bank of Kenya (CBK) gave six banks the green light to launch a mobile money transfer platform. The Kenya Interbank Transaction Switch, which has been developed by the Kenya Bankers Association (KBA), will facilitate real-time transfer of money between banks without going through mobile money platforms that are owned by Kenya's three telecom firms, who until now, have held the drawstrings to the mobile purse.
In a presentation on Tuesday, 7 November 2017 at 12:30 - 12:50, Michael Mbuthia, CIO of Kenya Bankers (IPSL), will explain the intricate workings of IoT in action, accepting and tracking payments across multiple banks from different locations, as well as facilitating the electronic circulation of money through different channels.
To understand the full significance of the IoT, add insight or opposing viewpoints, and to connect with potential business partners, delegates are encouraged to attend Africa's biggest 'connected' event in the technology, media and telecommunications space.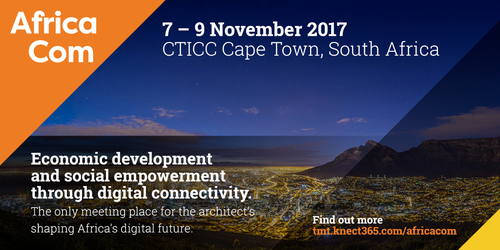 Africa's largest technology and telecommunications event returns to Cape Town between the 5 – 7 November, play your role in shaping 'Digital Africa' with us by signing up for your free Visitors' Pass here.
If IoT is your area of interest and expertise, AfricaCom 2017 is the place for you – find out more about the IoT agenda here.
Gain unrivalled access to everything AfricaCom has to offer, including the AFEST music festival, by purchasing a delegate pass here.
Be part of the African tech and telco conversation here:
Twitter
Facebook
LinkedIn
Instagram