Tech SMEs divide opinion at Nigeria Com
With recent events putting Nigeria on the world map for it's positive contribution to technological innovation, there's a widely held assumption that everybody is in agreement that the industry has reached a turning point in its development.
However, this is not the case, as tech and telco professionals have widely divergent perspectives on digital development in the region. While some believe it is a major boon for Nigeria, others have thrown in a cautious word or two.
During a heated panel discussion at this year's Nigeria Com in Lagos, entrepreneurs and journalists explored strategies for creating a culture of digital innovation and a more inclusive business environment for online SMEs in Nigeria.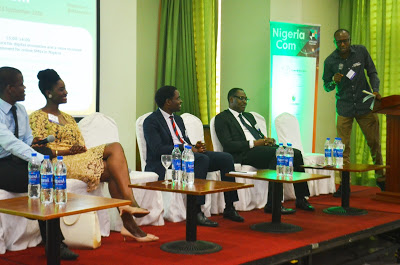 The panel on: "How to create a culture for digital innovation and a more inclusive business environment for online SMEs in Nigeria"
While discussing the challenges Nigerian tech SMEs face, Wole Odetayo of Wennovation Hub wants investors to look more at early stage start-ups.
"Innovation is a global concept and everyone is welcome to the Nigerian tech space."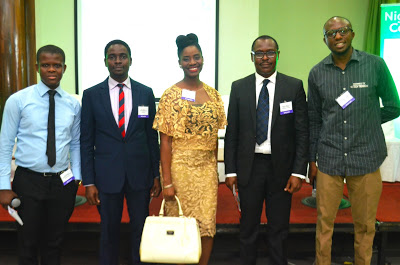 The panelists from left to right: Paul Adepoju, Olawale Rotimi, Olatorera Oniru, Opeyemi Okunoren and moderator Chukwuemeka Afred Agbata Jnr.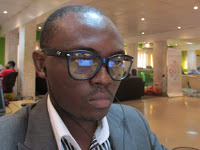 Olufemi Omotayo is a social entrepreneur and multiple award-winning journalist/blogger with expertise in technology and entrepreneurship writing. He is the founder and managing editor of EntrepreNEWS, Nigeria's foremost entrepreneurship medium. He is a seasoned speaker, mentor, facilitator and coordinat
or for many youth initiatives in Nigeria.
Frustrated with at times contradictory financial demands from the Nigerian authorities that run to US$10.1 billion, MTN has taken the issues to court.
AI is already having an impact in Africa, which is why the AI Summit is coming to AfricaCom in Cape Town this November.
The South Atlantic Express (SAEx) project, which aims to connect the Americas and Asia via South Africa, has reached the study, survey and permission phase, with Alcatel Submarine Networks looking into the details.
A new fiber connection between Cape Town and Cairo could halve latency and bring new connectivity services into African markets.
Following a legal settlement, South Africa's planned spectrum auction will be called off while the minister withdraws legal action against the regulator, but a new agreement is in the works.
All resources
Safaricom Spark Fund Portfolio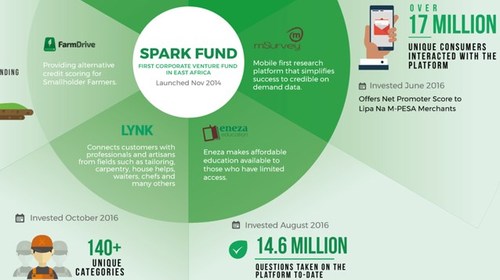 Infographics archive