"You've got to be able to bridge people's lives" - Kakono's Owen Ruwodo
Coming soon to the Com Series blog and YouTube channel.
Here's a sneak preview of our interview with Kakono's CTO, Owen Ruwodo.
We sat down with Owen at the launch of the bigger, better, bolder AfricaCom, where we chatted about his background and experience, as well as his connection to the African continent.
He discussed tech and telecommunications development in Africa, making connections and including all - truly bridging the gap and empowering young Africans to achieve more.
Owen also went on to talk about the telecommunications success in Africa and how job creation in the sectors of technology and telecommunications enriches all aspects of society - from healthcare and farming to retail and manufacturing.
Stay tuned for the full interview, coming to the channel soon.
If you are interested in finding out more about topics such as these,
that are evolving the world of tech and telco, why not attend AfricaCom 2016?
Africa's biggest tech and telco event is taking place between the 14th - 18th November at the Cape Town ICC, find out more here.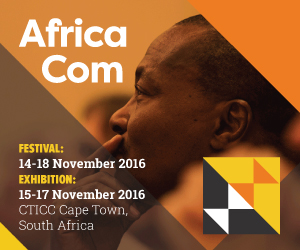 You can book your AfricaCom tickets here.
There's talk of a complex merger in Kenya between Safaricom's two main rivals but warning bells should sound for the regulator.
South African operator has teamed up with Microsoft to offer the tech giant's Azure cloud services starting in June.
Fintech startup is the first African fintech company to attract investment from a Chinese venture capital firm.
Topics such as expanding infrastructure sharing to the radio access network (RAN) and opening up the market to open source-based network infrastructure are far more relevant to Africa than 5G, argues Bradley Shaw.
GSMA launches global mobile money certification scheme and four of the first five operators to be certified are from Africa.
All resources

May 15-16, 2018, Radisson Blu, Nairobi Upper Hill, Kenya

July 10-11, 2018, Radisson Blu Hotel, Dakar Sea Plaza, Senegal

November 13-15, 2018, CTICC, South Africa
All Upcoming Live Events
Safaricom Spark Fund Portfolio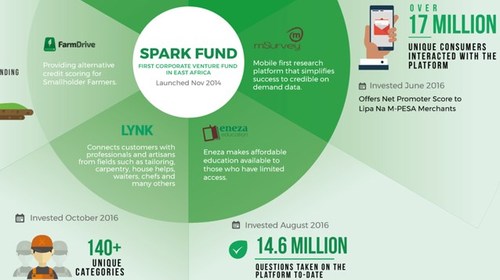 Infographics archive