Meet Africa's resurgent MVNOs at East Africa Com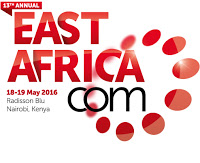 New growth opportunities in developing markets have presented compelling market conditions for the MVNO business model. So much so that Africa has seen resurgence in MVNO licencing of late with East Africa hosting several of the new challengers.
After years of consolidation in the MVNO space globally, much of the revival in developing markets can be attributed to new technologies and business models allowing a specific emphasis on customer needs. That differentiation for customers is key to the business success to avoid shortcomings that had led to the previous wave of MVNO failures. The second key element and fundamental to creating a quicker pay off to support the nascent business is correct negotiation of wholesale agreements, often a downfall of many MVNOs in the past.
Today's developing digital economy across East Africa has assembled enough in house expertise that decision makers understand that emulating a telco business will not be the answer for a successful MVNO business. Instead operating more as a retail business will provide the immediate edge grow a user uptake in what are often deeply entrenched telco markets.
We are pleased that a great deal of insights will be shared during the East AfricaCom from leaders at EquityBank, Halotel and Airtel. Check out the MVNOs and MVNEs on this panel discussion uncovering the new partnerships and strategies that are jumping on opportunities in East Africa's buoyant mobile markets:
May 19th Radisson Blu, Upper Hill, Nairobi
09:40-10:20 Panel: Assessing the revitalisation of Africa's MVNOs
How to capitalise on rapid growth in emerging markets for MNO / MVNO partnerships

Understanding the new technologies and business models for the next era of MNOs - reaching households and the youth segment through exclusive apps, content and community strategies

What flexibility should MVNOs offer for changing customer needs?

Establishing and strengthening an MVNOs market acceptance – operating differently from a conventional telco enterprise
Industry Speakers Include:
Jack Ngare,

GM Technology

, Equity Bank
Bernard Muteti,

Enterprise &

Wholesale

Business

Director

, Airtel Kenya
James Mnene Taja,

Deputy

Head

of

Department

Network

Operation

, Halotel
For your chance to meet and network with the leaders in East Africa's digital future there are limited free passes available for MNOs, MVNOs, ISPs, government bodies, internet companies and SME's.
Register your place here today.
With Internet User Penetration at just 21.8%, Africa is still trailing the rest of the world, according to a new ITU State of Broadband report.
Adedamola Ibironke, solution development manager at MTN Nigeria, talks about the trend of content co-creation in digital markets, as well as the role of partnerships.
Kenyan operator says investments in customer care will reduce call-waiting times and take pressure off an existing facility.
Tech giants team up to offer a range of digital solutions to enterprises in Africa, the Middle East and Turkey, with an initial focus on cybersecurity.
The Safaricom Spark Fund has announced its sixth investment, with AgriTech startup iProcure gaining the funding.
Tuesday, October 3, 2017
2:00 p.m Cape Town / 1:00 p.m London / 8:00 a.m New York
4G is fundamentally altering the African broadband landscape, driving changes in pricing models and ushering in a new breed of players. As more African operators struggle with finding the optimal balance of affordable pricing and service profitability, and as traffic volumes continue to explode, this webinar will take stock of 4G developments in the region.
Thursday, November 2, 2017
2:00 p.m Cape Town / 1:00 p.m London / 8:00 a.m New York
Available data center white space has doubled over the past five years and has been growing by an average of around 15% annually. This webinar will assess this transformation, and provide a window into what the expanding demand for cloud services means for the future of the African data center market.
Thursday, November 16, 2017
2:00 p.m Cape Town / 1:00 p.m London / 8:00 a.m New York
FTTH rollout has accelerated across Africa, driven by increased availability and consumption of bandwidth-hungry content, from video streaming services to cloud-based enterprise applications. This webinar will provide an overview of key trends in this burgeoning sector, along with some perspective on the status of deployments, economic feasibility and competition with alternative broadband access technologies (mobile broadband in particular).
All resources

November 6-10, 2017, Cape Town International Convention Centre (CTICC), Cape Town, South Africa
All Upcoming Live Events
Safaricom Spark Fund Portfolio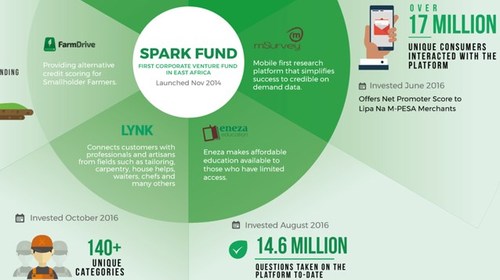 Infographics archive