Safaricom has further expanded its digital commerce domain with the launch of Masoko, and e-commerce portal that aims to provide multiple merchants with an online channel to mobile phone and computer device users in Kenya.
Masoko, which means 'markets' in Swahili, "hopes to unlock the untapped e-commerce market in Kenya by connecting consumers, merchants and vendors to each other using a powerful online portal," stated Joe Ogutu, Director of Strategy at Safaricom, in an official announcement about the launch. "We are currently starting with close to 200 vendors offering over 20,000 products… we hope to create a solution that can power the next phase of growth for the Kenyan economy. We hope to create a universal platform that will connect the smallest of vendors in Kenya to a nationwide market," he added.
Customers making purchases via Masoko can use all mobile money payment services, including of course Saraficom's M-Pesa, as well as Visa and Mastercard. The service is backed by a customer care team and supported by delivery fulfillment partners including Wells Fargo and Sendy.
Safaricom, which is aiming to offer more than just a Kenyan version of Amazon with the new service, is launching Masoko into an already active market, where Jumia and others are already significant online merchants.
It is also launching in an intensive online shopping week, as the US tradition of 'Black Friday' has now spread far and wide and is at the heart of the new service's launch marketing.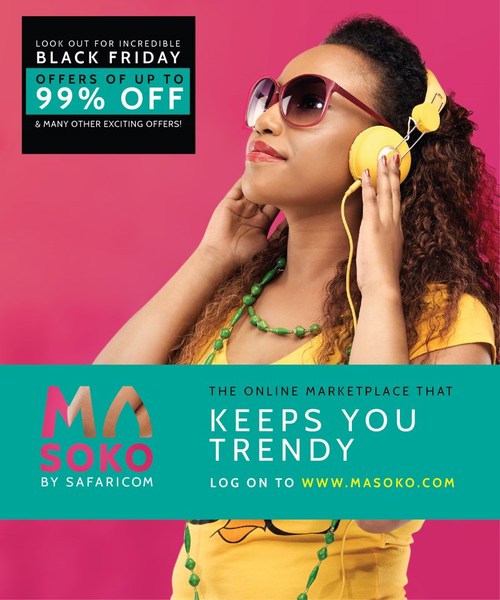 — Ray Le Maistre, International Group Editor, Light Reading for Connecting Africa.