iflix, the subscription video-on-demand (SVoD) service provider focused on emerging markets, has raised a further US$133 million in funding as it ramps up its activities in Africa.
The latest funding round for the company, which has now raised more than $220 million this year, was led by US media giant Hearst, along with other new investors -- Singapore-based EDBI and clients of DBS private bank -- and existing shareholders Evolution Media, Sky, Catcha Group, Liberty Global, Jungle Ventures and PLDT. It has raised nearly $300 million in four rounds, according to Crunchbase.
iflix has expanded rapidly during the past two years, and in the past 12 months has grown from four markets to 19 across Asia, the Middle East and Africa, and has established distribution partnerships with 27 leading telcos that bundle iflix's service along with their customers subscriptions.
In June the company announced the formation of Cape Town-based iflix Africa and plans to launch its services, including Hollywood, Bollywood, Nollywood and other regional and local programming, in Nigeria, Ghana, Kenya, Tanzania and Zimbabwe, believing it can "capitalize on sub-Saharan Africa's large youth population, rapidly growing internet and smartphone penetration, and huge appetite for digital content and entertainment."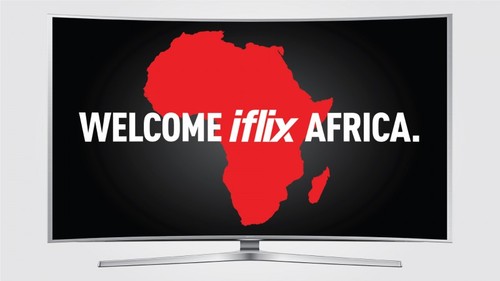 The company has just struck a deal to acquire content from Viacom, including content from brands such as Nickelodeon, Comedy Central, MTV, VH1, MTV Base and BET, and also plans to offer "exclusive African content series," though iflix did not elaborate on those plans.
"As Africa transitions from the margins to the mainstream of the global economy, there is a unique, 'once in a generation' opportunity to fundamentally shift the way a billion people consume and enjoy content," stated Mark Britt, iflix co-founder and CEO at the time of iflix Africa's launch.
Andre de Wet, iflix Head of Africa, added: "As the fastest-growing mobile market on earth, Africa is without question one of the world's most dynamic regions. We are thrilled to introduce our first-of-its-kind SVoD service here. We are passionately focused on providing the broadest selection of premium content at a price everyone can afford. We can't wait to tackle both the enormous opportunities and challenges ahead, in serving this incredibly diverse and exciting region."
— Ray Le Maistre,
, International Group Editor, Light Reading for Connecting Africa.