Connecting Africa Article Comments
Message Boards posted in August 2018
As Amazon Web Services prepares to open its Cape Town infrastructure region in 2020, the group is looking to educate local developers.
The two cities are Africa's only representatives in the Dell Technologies Women Entrepreneur Cities Index.
Yolanda Cuba is joining MTN as Group Chief Digital and Fintech Officer.
The Kenyan telecoms operator wants to expand its e-commerce proposition, Masoko, to other countries in Sub-Saharan Africa by next year.
The South African IT services firm has confirmed that an investigation has found evidence of unsubstantiated payments, tender irregularities and other unethical business dealings that could add up to $87 million.
All resources
Safaricom Spark Fund Portfolio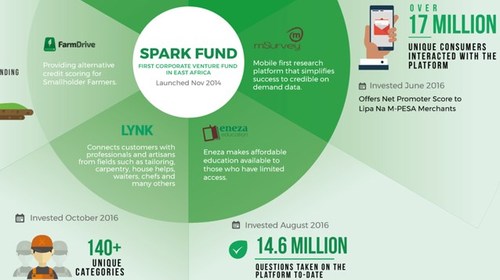 Infographics archive