O3b mPOWER satellites to connect Africa's underserved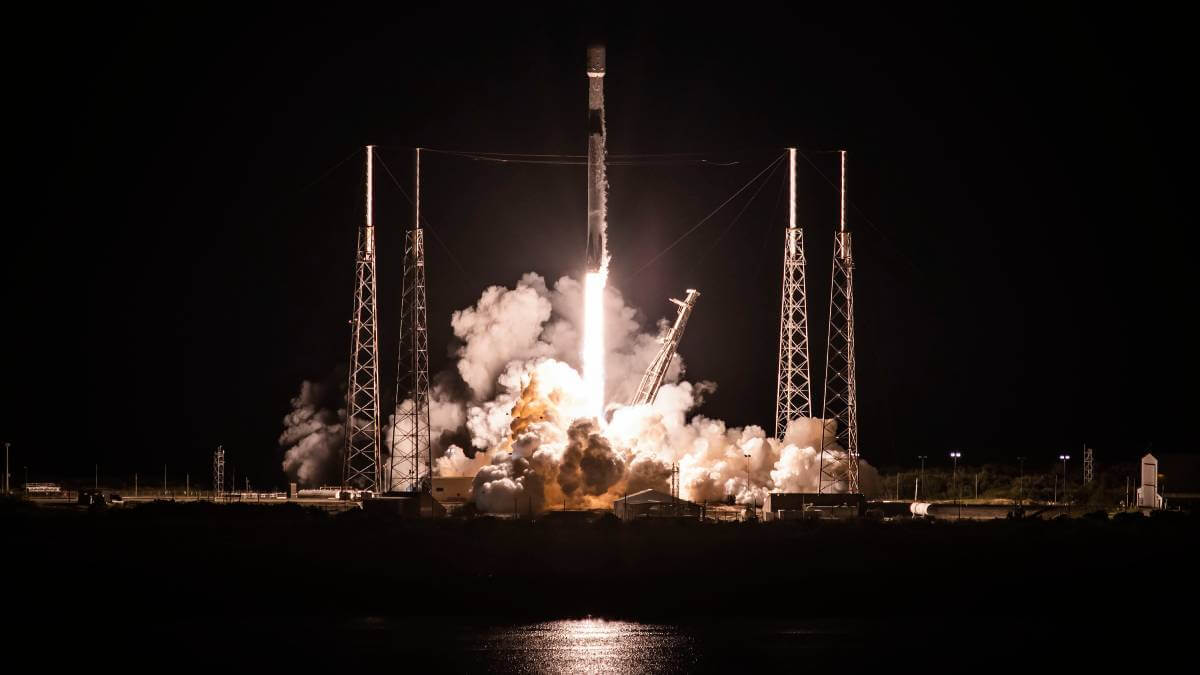 The first two SES O3b mPOWER satellites were successfully launched on a SpaceX Falcon 9 rocket from Cape Canaveral Space Force Station in Florida, United States.
SES says its next-generation broadband constellations each promise ten times more throughput than their predecessors in medium-Earth orbit (MEO).
The company also says that customers leveraging O3b mPOWER are set to transform their operations and benefit from terabit-level scale; the highest, most flexible, guaranteed throughput; roundtrip latency of fewer than 150 milliseconds and unmatched service availability.
Based on a modified version of Boeing's 702 platforms, each second-generation satellite is also designed to generate up to around 5,000 electronically steered spot beams," said SES CEO Steve Collar during a media briefing.
It's official! 🚀🛰️🛰️ We're pleased to announce that our first two #O3bmPOWER satellites were successfully launched into space!

Built by @BoeingSpace & launched by @SpaceX, O3b mPOWER is marking the beginning of a new era of high-performance connectivity! https://t.co/rn9ynlYkCd pic.twitter.com/5vZYkBrhah

— SES (@SES_Satellites) December 17, 2022
Collar added that the flexible beams would enable SES to dynamically move capacity in response to shifting demand in real-time, unlike first-generation O3b satellites that have mechanically steered antennas and just ten beams each.
Each satellite added improves the economics because, essentially, satellites become cheaper and all the links become more efficient, Collar continued.
African connectivity
The O3b mPOWER will help SES to address current and future connectivity needs for governments, mobile network operators, energy companies, world-class cruises, and enterprises across the globe and in Africa.
The company has also partnered with key customers like Microsoft, Princess Cruises, Marlink, Jio Platforms, Orange, Claro Brasil and the newly announced Vodafone Cook Islands.
In an interview with Connecting Africa, Collar added that the O3b mPOWER will help customers take control of their own networks. Especially in the African continent, just like the partnership in Cook Islands, the satellite will provide broadband Internet in areas that are currently not being reached.
"We are looking to connect communities mostly in the Central landlocked parts of Africa, like the Democratic Republic of Congo (DRC)," he said.
The company has deployed services across Africa; in DRC in particular in a partnership with Orange.
---
Want to know more about connectivity in Africa? Check out our dedicated Connectivity content channel here on Connecting Africa.
---
"Even though one is able to get connectivity at the edges of Africa, it has been difficult to get that same connectivity in the center. Hence, we have been involved in the DRC particularly," said Collar.
There is also a need for connectivity offshore, as there are a number of platforms around Africa requiring connectivity. "There is critical connectivity needed on the continent and we are working with a lot of telcos," he added.
Related posts:
*Top image is of first two O3b mPOWER satellites successfully launched. (Source: SpaceX)
— Matshepo Sehloho, Associate Editor, Connecting Africa