SA minister says AI institute should execute ideas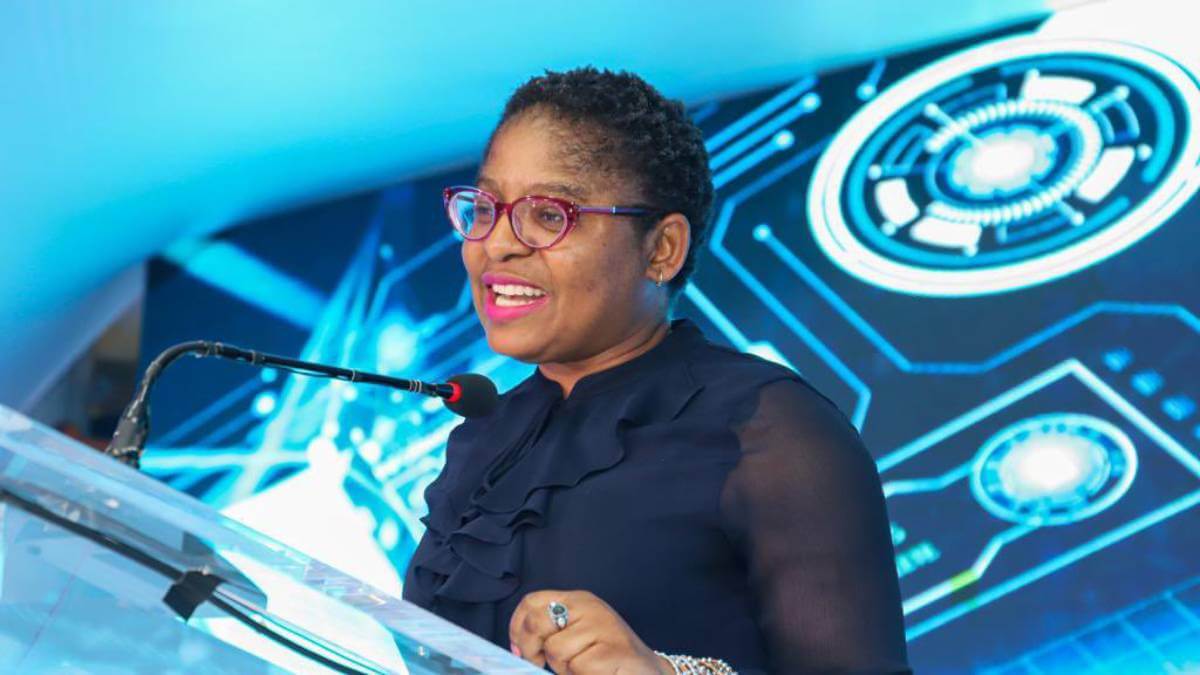 South Africa's Artificial Intelligence Institute will not only focus on research, but it will also focus on ideation and experimentation.
Those were the sentiments of SA's Communications and Digital Technologies Minister Khumbudzo Ntshavheni at the launch of the Artificial Intelligence Institute of South Africa's (AIISA's) AI hub on Wednesday.
The AIISA is launching two AI hubs – one at the University of Johannesburg (UJ) which was launched this week and another planned to open at the Tshwane University of Technology (TUT) in 2023.
Delivering the keynote address at the event held at the UJ Business School, the minister said that research has garnered a stigma for not going to market, however, when ideation and experimentation are done, that research gets put to the test in the market.
She added that institutions of higher learning can no longer teach and produce content for their own gratification.
"It is no longer about the amount of research that institutions of higher learning produce per year, it is the impact of that research produced in a year that should matter," she said.
"Universities need to make an impact in the societies that they are in because if impact is made, it would mean that those institutions would be producing graduates that make a positive contribution to society and become job creators in their own spaces," she explained.
She added that the launch comes soon after the recommendations by the Presidential Commission on the Fourth Industrial Revolution (PC4IR), which crafted South Africa's roadmap to exploit opportunities offered by the new economy.
"The objectives of the Institute are designed to ensure that we do not compete, as countries, universities, research institutions as well as businesses, but rather work together to apply our collective knowledge and solve some of Africa's challenges," Ntshavheni continued.
Digital transformation efforts
The minister explained that AI has helped countries to develop approaches that have led to their market dominance. Therefore, for South Africa and the continent to radically transform, technologies like AI need to optimize solving critical problems facing the world.
"The Institute ushers in a new era in South Africa's digital transformation efforts, and stimulates economic growth, addresses unemployment, and creates a positive social impact," she continued.
---
Want to know more about technologies like AI, ML, IoT and smart cities? Check out our dedicated Emerging Tech content channel here on Connecting Africa.
---
"The role of the AIISA from a global perspective, has witnessed huge international interest from governments, the private sector, academic institutions and other stakeholders," she added.
She said UJ and TUT will serve as the AIISA hubs that have initiatives that use AI as a tool for economic advancement. The universities have also identified areas of work to focus on like automotive, manufacturing, transport, telecommunications, tourism, healthcare, farming and the future of work.
The ultimate goal is to create a network of AI hubs that will be linked to key projects across the country as well as centers of excellence across the Southern African Development Community (SADC), she added.
The minister said that the Institute will launch four extra hubs with four different universities in South Africa in 2023.
Related posts:
*Top image is of South African Communications and Digital Technologies Minister Khumbudzo Ntshavheni (Source: Communications and Digital Technologies Department, Twitter page).
— Matshepo Sehloho, Associate Editor, Connecting Africa