Kenyan app Kyosk disrupting how informal retailers do business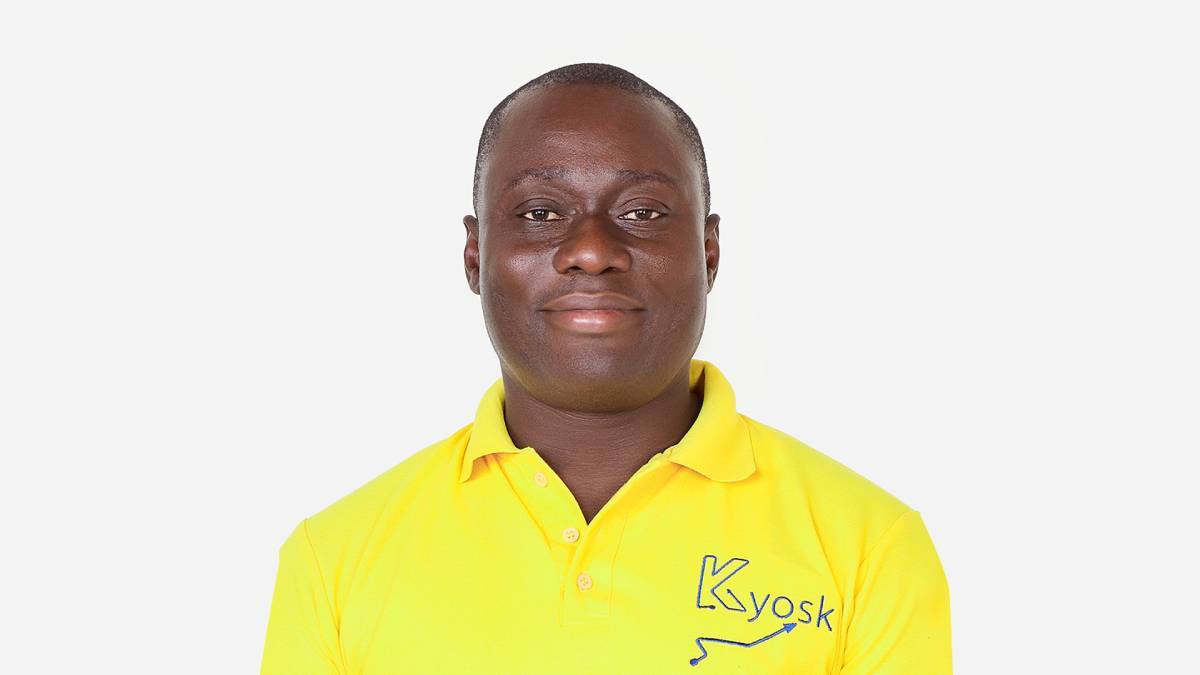 Between 70% and 90% of retail goods in Africa pass through informal retail outlets, however, traditionally the owners of these outlets need to physically leave their stores to get stock. This results in lost sales opportunities and costs them money as they often have to close their stores to go out and get more stock.
Kenyan platform Kyosk, has come up with a solution for this problem by connecting informal retailers directly to fast-moving consumer goods companies (FMCGs) via a mobile app.
It helps small business owners cut out the middleman and order directly from the app, without leaving their stores, thus disrupting the value chain of how things have traditionally been done.
"By giving these retailers an app that will enable them to order their goods directly to the FMCGs, we should be able to minimize the cost of food and fix the distribution problem within these communities," Kyosk CEO, Raphael Afaedor, told Connecting Africa in an interview.
Afaedor said that these informal convenience stores – called Duka in Kenya, Spaza shops in South Africa, and Kantemba in Zambia – would continue to face challenges like high cost of stock as well as unreliable delivery had it not been for the app which was created in 2019.
How it works
Kyosk's order and delivery platform creates a direct link between kiosk-type retail outlets, FMCGs and their distributors. It organizes the delivery of the ordered products to the retail outlets, he added.
Afaedor believes that these retail outlets are the cornerstone for African communities, therefore, the company has hired market developers to go to different communities and help shop owners download the app.
"The beautiful thing is that technology is changing, and the average retail shop owner does have a smartphone and data has become cheaper making it possible for the shop owners to access a lot of things in the technological space," Afaedor continued.
The app allows shop owners to get access to the latest prices, directly getting rid of the middleman who would have charged them more, he added.
Competitive advantage
There are other companies doing a similar thing in Kenya but for different markets.
Agritech startup Shamba Pride is one of them, but it focuses on the agriculture sector and helps farmers access high-quality farm inputs, financing, insurance and access through an online-to-offline platform.
Another example is Wowzi – an online marketplace founded in 2020 that claims to "democratize influence" in the world of social media, helping everyday users connect with big brands and make money by amplifying their messages or products.
Afaedor said what makes Kyosk different from other apps is the speed at which they respond to their customers.
"After they download the app, we assist them in placing an order of a particular product – we then organize the logistics and make sure that the goods are delivered to them. We deliver two to three times a day, which is significantly faster than any other option there is," he concluded.
African growth
The tech-platform's CEO said the company aspires to have its footprint all over the African continent.
Over the last two years the company has grown in Kenya and has expanded into Nigeria, Tanzania and Uganda.
"We are on the verge of setting up a software development center [in South Africa] and then we will start interacting with communities there, "he added.
---
Want to know more about African startups and new innovations on the continent? Check out our Innovation Hub here on Connecting Africa.
---
Afaedor believes that African companies need to solve African problems.
"A good way of looking at it is that we want people to think of us as an Amazon married with a telecoms company. We want to have the reach of a telecoms company with the e-commerce of an e-commerce company," he concluded.
Related posts:
*Top image is of Kyosk CEO Raphael Afaedor (Source: Kyosk).
— Matshepo Sehloho, Associate Editor, Connecting Africa