Digital inclusion key to unlock future of work potential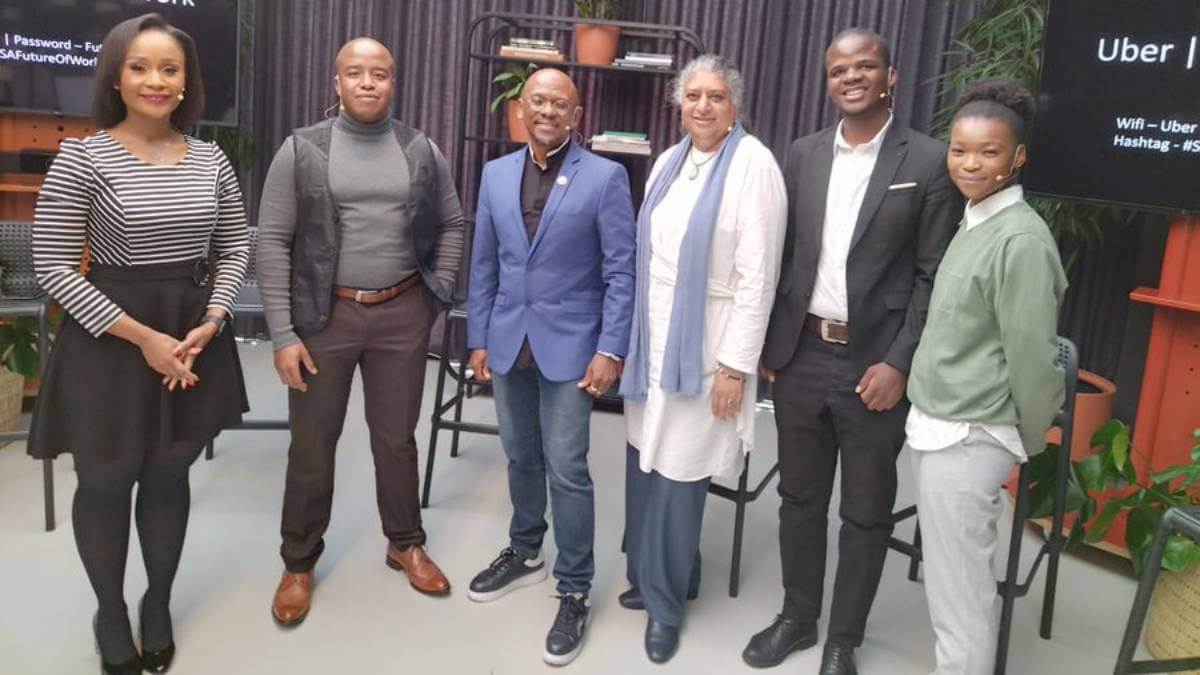 With global digital trends changing rapidly and with the world emerging from the grips of the coronavirus pandemic, how does technology shape the future of work in Africa?
"What we need is to understand that anything digital is a friend and not the enemy and we need to maintain human connection within this digital world," said Productivity SA chairperson Professor Mthunzi Mdwaba speaking at a virtual roundtable on Tuesday, hosted by ride-hailing giant Uber in South Africa.
Mdwaba said that the future of work is ever changing, and people need to embrace the change.
He said over 60% of young people are unemployed in Africa, and questioned why society is not embracing digital platforms that can create opportunities for these young people who are geared for the future.
Equality for all
"How do we make sure that no-one is left behind of digital transformation? We do it by ensuring equality of process and equality of outcome," added Sihle Gcilitshana, Civic Tech Innovation Network program coordinator.
"We need to harmonize the needs on the ground with what has been provided through the digital landscape, and not discard these opportunities. Perhaps a global convention is a good start," explained legal researcher and human rights activist Nkanyiso Ngqulunga.
The Barefoot Facilitator owner Rehana Moosajee said when people are talking about the digital transformation, the human element in the digital era should not be forgotten.
"We need to remember that we are talking about human beings within this digital realm. Post-COVID people are making more cognizant decisions about their wellbeing to regain human connections," added Moosajee.
Fair play
Uber South Africa strategic product lead, Ofentse Mokwena, also weighed in and added that mechanisms are needed to make the future of work impartial.
"The future of work is already here, and we need to first ask what the mechanisms are to make it fair and secondly, make it an opportunity to unlock unseen potential," he concluded.
The Uber platform is facing the threat of a class action lawsuit by a group of drivers in South Africa hoping to claim compensation for things like unpaid overtime and holiday pay last year.
The company's communications head, Mpho Sebelebele, said the company recognizes drivers and delivery people as independent contractors who choose to work and earn independently because they value the flexibility it brings – and that is how the company continues to evolve.
Related posts:
*Top image is of panelists at Uber South Africa Future Of Work event: from L to R: CNBC Africa anchor Fifi Peters, Uber SA strategic product lead Ofentse Mokwena, Productivity SA chairman Prof Mthunzi Mdwaba, The Barefoot Facilitator founder Rehana Moosajee, legal researcher and human rights activist Nkanyiso Ngqulunga and Civic Tech Innovation Network program coordinator Sihle Gcilitshana (Source: Uber South Africa).
— Matshepo Sehloho, Associate Editor, Connecting Africa