Women in Tech: Spotlight on legal tech with Life.file's Sinal Govender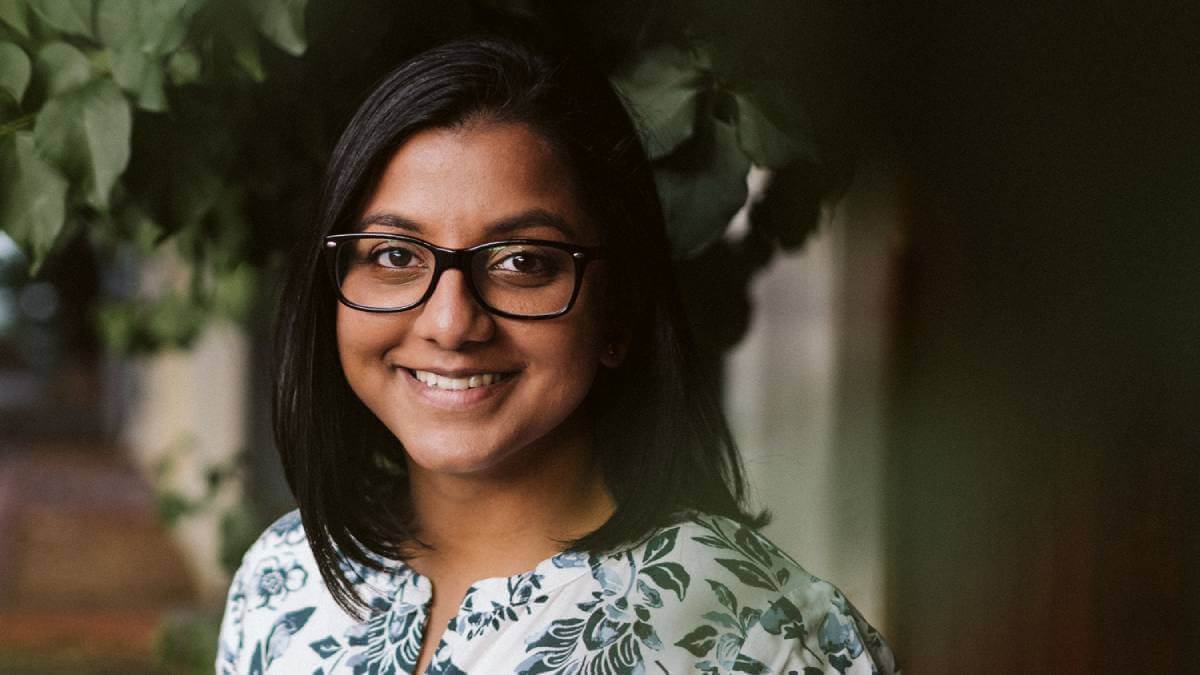 The door is open for women to enter the tech space, and particularly the legal tech industry. That's according to Sinal Govender, the co-founder and head of business and legal at SA startup, Life.file.
"There are enough women (and men) who welcome the increase of women in the space and there are now more opportunities than ever to upskill in whatever area piques your interest," she said.
Life.file is a digital platform that allows users to create, store and share important financial and legal documents, including wills and insurance policies. Govender is also the co-founder and director of Pop.law, a digital legal consultancy democratizing the law for everyday South Africans and business owners by offering affordable, accessible digital legal services, products and content.
Working at the intersection of law, design, and technology and building innovative products, Govender is passionate and committed to sharing knowledge and skills and, in part, does this by acting as a business coach to emerging entrepreneurs through the Allan Gray Orbis Foundation.
"It goes a long way for young girls to see women doing everything from going to space to finding cures for infectious diseases and building robots to see how normal it is and possible for them to pursue the same paths," she adds about how to encourage girls to get into the tech space.
As part of Women's Month in South Africa and ahead of Africa Tech Festival 2022, Celen Ebru Paytoncular caught up with her to find out more about her career, how young girls can follow in her footsteps and the ways legal tech can make a positive impact on the African market.
Celen Ebru Paytoncular (CEP): How did you get started in your career?
Sinal Govender (SG): I followed the traditional route of doing my legal articles and qualifying as an intellectual property lawyer at one of the large corporate law firms. I knew early on in my career that I didn't want to continue on the expected trajectory of the corporate treadmill.
Even though I loved the work I was doing, I didn't enjoy the way we were doing it. I decided to see if things were different in a more global firm and gain broader experience in corporate mergers and acquisitions.
But I ultimately ended up being exposed to a broad range of pro-bono matters working with startups and small and medium enterprises (SMEs) which lead to me leaving the firm to pursue my own consultancy working with these underserved businesses.
CEP: What made you decide to work in tech?
SG: I've always enjoyed trying to solve difficult problems. Although my high school subject choice was weighted equally between the sciences and languages, I pursued degrees in linguistics and law.
Even though my qualifications were in the humanities field, there were still major problems to be solved in this space. When I arrived at my first law firm, I could see immediately how much potential there was for technology to improve the way lawyers worked, which would ultimately lead to better value for clients and greater access to justice.
Unfortunately, the wheels of change turn very slowly in traditional law firms and I frustratingly found myself still billing by the hour, manually completing tasks that could easily be automated and seeing all the data around us going to waste.
I was lucky enough that my last year in practice (2017) saw the firm I was in starting to adopt some tech but not without resistance from the senior lawyers. I remember having conversations with some of the partners who couldn't quite get how lawyers completing tasks faster would lead to more revenue for the firm (a hangover from the outdated belief that more hours means more money).
I became frustrated when I realized that the pace with which we needed to embrace technology was almost at a standstill and then decided to leave the firm and try to deliver legal services in my own way.
CEP: You began working in the industry around ten years ago. How much do you think the industry has changed since then?
SG: A lot – thankfully! Ten years ago automated document generation, transparent client management systems and leveraging big data to predict outcomes was unheard of in the legal industry.
I think COVID-19 has catapulted the use of technology from virtual consultations, courts accepting digital copies of paperwork, and the delivery of legal papers through social media and even non-fungible tokens (NFTs).
Although there is still a lot to be done, there have been great strides by newcomers in the legal space offering access to help through the use of chatbots and DIY legal documents that are available instantly.
CEP: Why do you think it's important for more women to join the tech industry?
SG: Diversity has been shown over and over again to deliver better results across all industries and the same goes for tech. If we look at even the best AI systems, they are ultimately only as good as the people behind the data.
Of course, if you have people who look the same, from the same background, managing that data, the results are always going to be biased.
More women joining this industry allows everyone to build better systems and processes and makes sure that the products we're developing are representative of the society in which we live.
As much as I hate stereotypes, there are times where this benefits women. As tech becomes ubiquitous, there is even more need to embrace this with empathy – a trait historically associated with women.
CEP: What do you think the biggest barriers are for women joining the industry, and what can be done to address it?
SG: I still hear people (both men and women) refer to the sciences as something that "boys are just better at". Young girls hearing these things are bound to internalize this and resist embracing career paths in this space.
I think the best thing we can do is allow kids to be exposed to tech from an early age and encourage all young people to explore their curiosity.
It goes a long way for young girls to see women doing everything from going to space to finding cures for infectious diseases and building robots to see how normal it is and possible for them to pursue the same paths.
CEP: What do you think can be done to increase the numbers of women working in tech?
SG: Better financial support for young women wanting to pursue studies in science, technology, engineering, and mathematics (STEM) and grants for female entrepreneurs working in technology could help a lot.
It would also be great to see more men putting their hand up to champion these initiatives.
CEP: What advice would you give those wanting to follow in your footsteps and break into the industry?
SG: I don't think there is anything to break into.
There are enough women (and men) who welcome the increase of women in the space and there are now more opportunities than ever to upskill in whatever area piques your interest. Put differently, the door is open and the best thing to do is to come in.
Younger people are generally more comfortable with technology than the older generations and this is only going to become clearer as the next ten years roll in.
I would encourage anyone wanting to pursue a career in tech to realize that technology is inevitable. No industry can say that adopting technology is a bad thing and there are lots of opportunities for everyone who can see that there is a better way to solve an existing problem to challenge the status quo.
— This article is taken from the 'Closing the Gap: Accelerating Women in STEM' eBook. For more insights from over 15 leading women in STEM, download your free copy today.
Govender and Life.file co-founder Claire Keet were featured on the Connecting Africa Podcast. Listen to the full recording here
Find out more about the speakers at this year's Africa Tech Festival taking place from November 7 – 11, 2022 in Cape Town, South Africa. Register here for free.
Related posts:
*Top image is of Sinal Govender, co-founder and head of business and legal at Life.file. (Source: Life.file).
— Celen Ebru Paytoncular, Associate Marketing Manager, Africa Tech Festival