SpaceX's Starlink goes live in Mozambique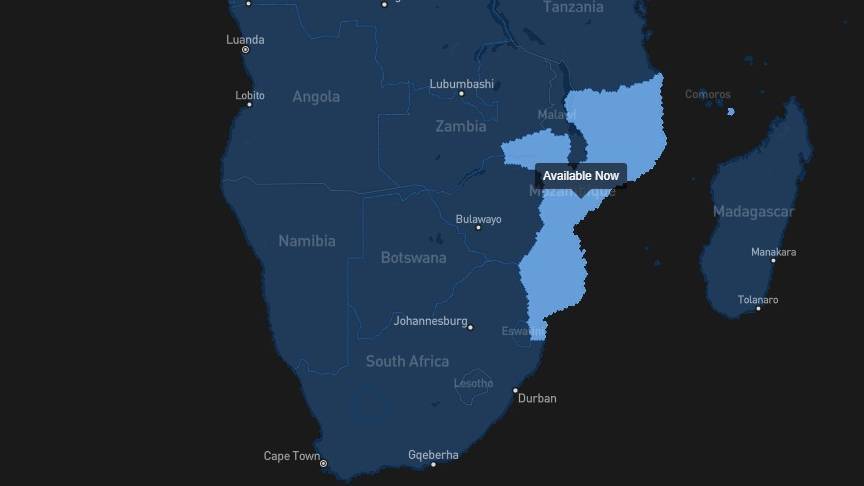 Satellite broadband provider Starlink is now officially available in Mozambique.
SpaceX's Starlink didn't make any official statement on the launch, but its website now shows that the service is available in the Southern African nation "using inter-satellite links".
For Mozambican users the hardware will cost you 40,492 Mozambican metical (US$634) and the monthly subscription fee is MZN3,000 (US$47) per month.
Orders will begin shipping to Mozambique in the second half of June 2023.
"You can expect Starlink's typical high speed internet with brief periods of intermittent service and high latency. Users will be able to engage in common internet activity like email, online shopping, or streaming a movie, but they won't be able to engage in activities like online gaming or video calls. Service will improve dramatically over the next year," the website's order page reads.
Starlink does not require long-term contracts and says customers can cancel at any time, for any reason. Users also have 30 days to try the service and if they are not satisfied, they can return the hardware for a full refund.
Starlink's African expansion
In Africa Starlink is already available in Nigeria and Rwanda as well as the French department islands of Reunion and Mayotte off the African coast.
South African-born SpaceX CEO Elon Musk confirmed via Twitter that Starlink had been given regulatory approval in Nigeria and Mozambique back in May 2022.
In January 2023, Starlink services went live in Nigeria, making it the first country in Africa to launch Starlink's satellite Internet and the 46th globally. Rwanda followed in February 2022.
Next on the Southern African road map are Zambia, Botswana and Malawi, which the Starlink website says are planned to start in Q3 of 2023.
Namibia, Zimbabwe, Eswatini and Angola are scheduled for Q4 2023 start dates.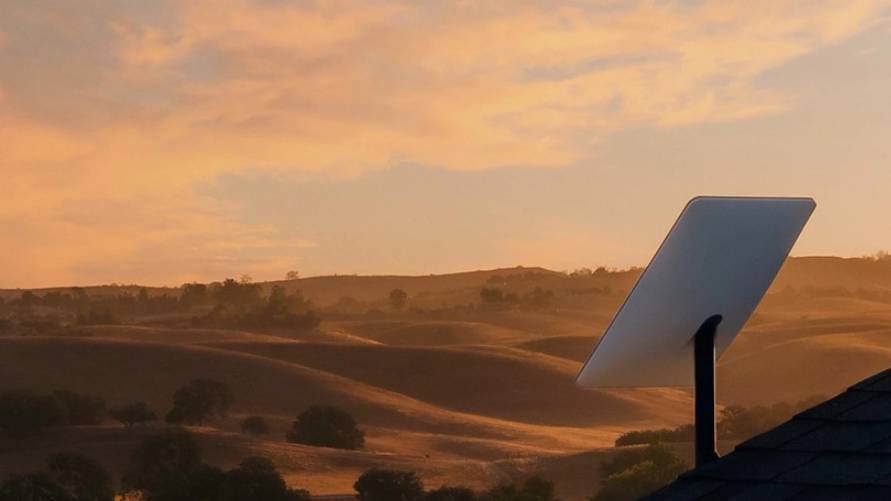 In April 2023 South Africa's Minister of Communications and Digital Technologies, Mondli Gungubele,
denied claims
that the government was blocking Starlink from operating in the country. He said that Starlink had not applied for a license to operate in South Africa.
Starlink's website says that the "service date is unknown at this time" for South Africa.
In East Africa, Kenya is supposed to receive Starlink capabilities by the end of June 2023 (Q2). Tanzania is scheduled for Q3 of 2023 while Burundi will launch in Q4 of 2023 and Uganda in 2024.
In West Africa, Benin, Togo and Chad are set to follow Nigeria with launches in Q3 of 2023 while Ghana must wait until Q4 2023. Cameroon, Côte d'Ivoire, Liberia and Burkina Faso can only expect services in 2024.
In North Africa, Morocco, Tunisia and Egypt's launches are planned for 2024 as well.
Starlink reached 1 million subscribers in December 2022 and has launched a constellation of nearly 4,000 satellites.
In February 2023, Dimension Data subsidiary, Internet Solutions expanded its partnership with Q-KON Africa to bring the OneWeb low-Earth orbit (LEO) satellite service to Mozambique to compete with Starlink's arrival.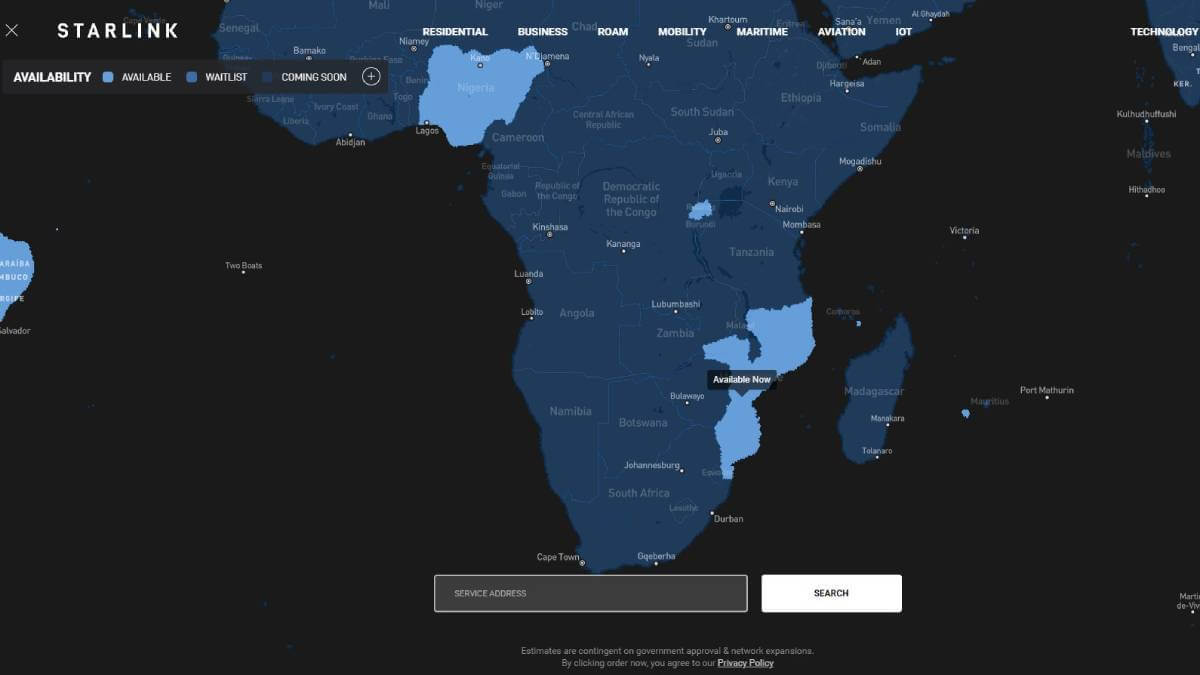 Related posts:
*Top image is of Starlink's coverage map showing service availability in Mozambique. (Source: Starlink's website).
— Paula Gilbert, Editor, Connecting Africa