Seacom to launch West African hub in 2023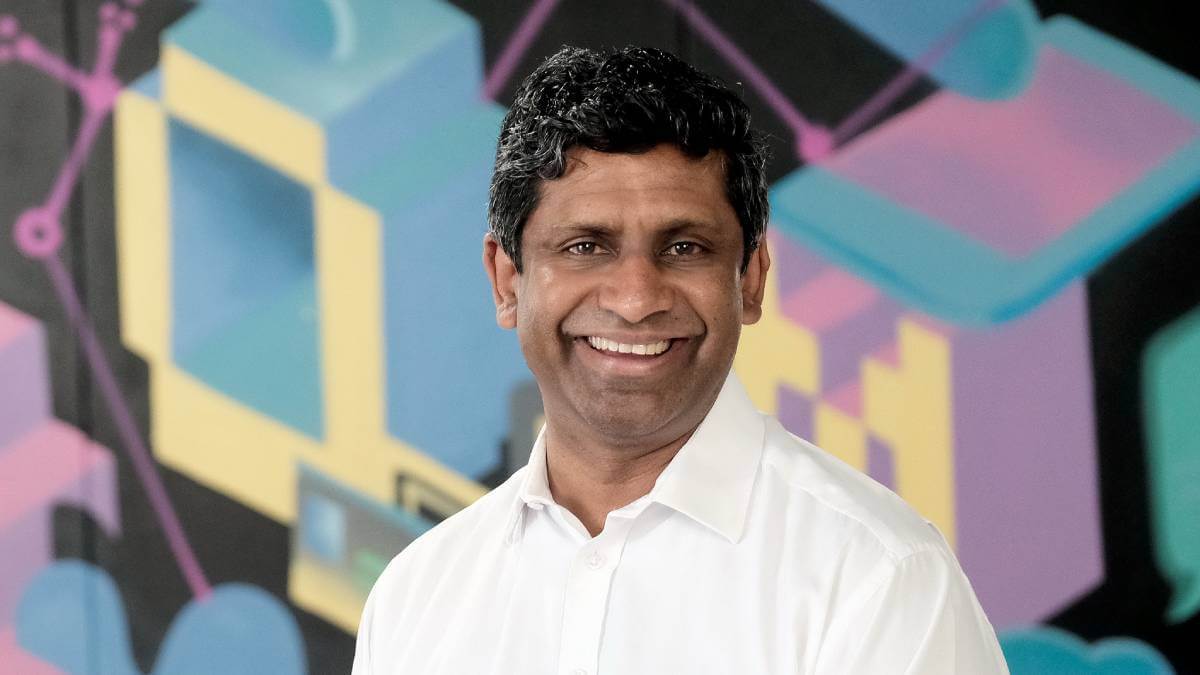 Pan-African telecoms service provider Seacom has plans to expand its footprint into West Africa and wants to set up a hub in either Nigeria or Ghana in the near future.
That's according to Seacom Chief Digital Officer Prenesh Padayachee, who spoke to Connecting Africa in an interview about the group's growth strategy for the continent.
"Part of our five-year plan is to be in Southern Africa, East Africa and West Africa, with hub countries in South Africa, Kenya, and either Ghana or Nigeria – in all likelihood, Ghana. Then if you take the countries around those hubs that will give you a view of the countries that would become important to us going forward," he said.
Seacom launched Africa's first privately owned broadband submarine cable system along the continent's Eastern and Southern coasts in 2009.
Today Seacom's business has evolved into two priority areas – its wholesale business which sells broadband capacity to second-tier providers in the African market, and its enterprise business which targets both large organizations and small and medium enterprises (SMEs).
The group has also invested in multiple subsea cables and operates a continent-wide IP-MPLS (IP multi-protocol label switching) network, as well as terrestrial fiber infrastructure and metro fiber in a number of major African cities.
"The major things that need to happen within the next year is we need to become more infrastructure heavy, meaning that we need to build out more infrastructure in the territories that we've chosen. We also need to expand to other territories, so the West Africa expansion is an important one for us," he explained.
Currently Seacom's focus is more on Southern and Eastern Africa with offices in South Africa, Kenya, Tanzania, Uganda, Mozambique and Mauritius.
Expanding ambition
Padayachee said Seacom planned to establish its hub in West Africa towards the end of 2023.
"The catalyst for that is we've invested in the Google cable, Equiano, and if everything goes according to plan, we'll launch our service on that cable by Q4 of this year," he explained.
"So we will be fully protected from a subsea perspective, both East and West coast – and the cable lands in that territory [West Africa] anyway. It's an important area for us to be on-net in the critical areas of our business so we can control input costs and it allows, when newer technologies come on board, to scale with those technologies rather than being reliant on someone else to upgrade technology for us," he said.
When asked about the North African market he said it's not a strategic focus at the moment.
"We find North Africa to be very different from sub-Saharan Africa. So, we're not really looking at that, unless there's something that pushes us in that direction – it's not part of our five-year plan."
Enterprise engagement
Padayachee said the group's enterprise market began to see an uptick towards the end of last year and in 2022 saw a "marked increase" in activity in that space. He said the growth was a combination of more clients coming on board and also existing clients taking up more services in Seacom's portfolio.
"If you look at the Seacom strategy, today, and where we look to go to – we'll expand to other countries in Africa, we will expand the portfolio in our enterprise space and continue to work in that area," he said.
Major trends that Seacom is interested in expanding into in the enterprise market include SD-WAN services for businesses and a bigger cybersecurity portfolio for clients.
Cable competition
Seacom has strategic alliances with both of the most talked about subsea cable systems coming to the continent – Google-backed Equiano and Meta's 2Africa.
Equiano has been on the cards since 2019 and will run through Togo, Nigeria, Namibia, South Africa and St Helena to connect Africa with Europe. The cable landed in South Africa in August 2022.
2Africa was announced by Facebook (Meta) back in 2020 and comes with a laundry list of high-profile backers including Vodafone, Orange, Telecom Egypt, Saudi Telecom (STC), China Mobile International, West Indian Ocean Cable Company (WIOCC) and MTN's wholesale operation, MTN GlobalConnect.
The system is expected to go live in 2023/2024 connecting Europe and the Middle East to Africa via 46 landings in 33 countries. In September 2021, it added a section that will also connect the Arabian Gulf and South Asia.
"So the people that are the custodians of those new cables, we don't see that as a threat, because they're using it to drive their own infrastructure, their own clusters in each of the countries that they will land in. So, the ability to get traffic into that region at a lower cost for them," Padayachee said when asked about competition.
"As much as they are clients of ours, I suppose it will change the dynamic in some way that they won't need as much capacity from us going forward as they did previously, because they have their own cables. But we do see other parties then coming on board to take up that gap because they still need to be able to get to these clusters," he said.
Padayachee said that wherever a cable like Equiano lands you still need local terrestrial fiber infrastructure to get the traffic inland to where people need connectivity.
"If you take the Equiano cable [in South Africa] – it lands in Melkbosstrand, but typically most of the traffic wants to get to Johannesburg anyway. So, for us, it's an easy enough exercise, it will be on our own fiber network to get it back to Johannesburg – so we control those input costs. Very similar philosophy for us in East Africa. So, for Kenya, we land in Mombasa and carry it on dark infrastructure back to Nairobi," he said
"That's why we are investing in terrestrial infrastructure, to allow us to get from the cable landing station to where we need to take the traffic to, that's an important factor for us."
Nigerian nuance
Even without Equiano or 2Africa, Nigeria already has a number of subsea cables that land on its coasts – including the West Africa Cable System (WACS), SAT3 cable, MainOne cable, Glo1 cable and Africa Coast to Europe (ACE) cable.
"I think the major issue in those areas is probably the terrestrial connectivity, rather than subsea component, because multiple people have access to the subsea components in those regions. With these new cables coming on board, I think it adds more pressure to the existing subsea providers from a cost perspective. Bearing in mind, these new cables deliver much newer technology as well," Padayachee said.
When asked if Seacom plans to build terrestrial networks in West Africa he said they would "if it makes sense to us to do that."
"You don't have to build everywhere, but you do have to have enough infrastructure in your arsenal of services, to be at the negotiating table to be able to trade," he said.
---
Want to know more about connectivity in Africa? Check out our dedicated Connectivity content channel here on Connecting Africa.
---
"I'm not a fan of just building infrastructure for the sake of building it, because I think it's a waste of capital. But if you don't have enough infrastructure to trade with other parties, then you're not at the table in any event. So, we'll build to a level where we get enough assets in our infrastructure to be able to trade with other parties," he added.
"Our growth will be both organic and inorganic, so for us to go out and build out infrastructure will take us years, so that will be acquisition more than anything else. But it's important to be diligent in the acquisitions that we do and to incorporate those acquisitions as quickly as we can into the larger network that we run," Padayachee concluded.
Related posts:
*Top image is of Seacom Chief Digital Officer Prenesh Padayachee. (Source: Seacom)
– Paula Gilbert, Editor, Connecting Africa