East Africa Com: Rwanda to be living laboratory for 4IR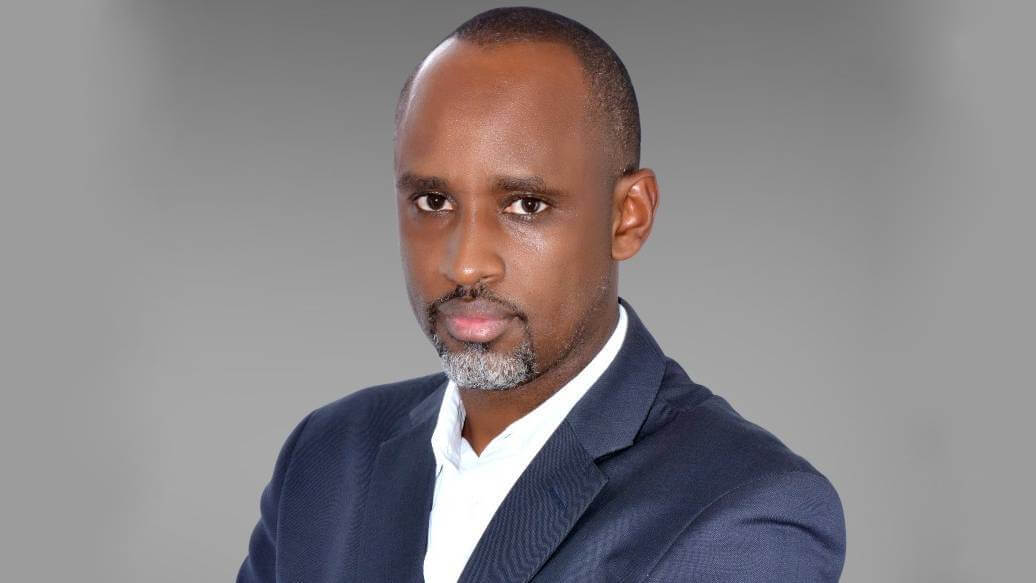 Rwanda is on its way to becoming "a living laboratory of emerging technologies" by leveraging its new Center for the Fourth Industrial Revolution (C4IR).
That's according to Innocent Bagamba Muhizi, CEO of the Rwanda Information Society Authority (RISA), who was speaking at the virtual East Africa Com 2022 conference and said the 4IR center will support the development of an ecosystem of emerging technologies in the East African nation.
The C4IR in Kigali was officially launched in March 2022 following a partnership with the Ministry of ICT and Innovation and the World Economic Forum and aims to position Rwanda as a proof-of-concept hub and an enabler of an innovation and startup ecosystem.
Muhizi said the innovation center is currently working on an AI policy for ethical and responsible use of emerging technology, not only for Rwanda, but the region as a whole.
"Rwanda started the journey to digitize its economy back in the year 2000, with a focus on getting the policy issues right. The journey started with a firm conviction that innovation technologies are indispensable for development and a means to lift the country to a middle-income status," he said.
"Ever since that time, we have not weathered back but rather powered forward trying to drive digitization across the spectrum and across the entire country."
Leading innovation
Rwanda has always been regarded as one of Africa's leaders when it comes to digitization and innovative technologies.
Muhizi said the country's digital vision has been translated into a series of programs aimed at increasing access to digital infrastructure and services to citizens and businesses. This includes the government's Irembo platform through which citizens are able to access services digitally.
"At present, Rwanda is rated as the most network ready country globally, thanks to our 97% population coverage with 4G/LTE," he added.
Muhizi said the COVID-19 pandemic has shown East Africa that affordable high-speed Internet is indispensable to preventing business interruptions that otherwise could contribute to welfare, revenue and employment losses.
"This important conversation is happening at a critical time where the world has been involved in so many innovations or has seen quite significant innovations and new models of operation that have helped nations to navigate the COVID-19 pandemic and mitigate its impact on livelihoods," he said.
Smartphone revolution
MTN Rwanda CEO, Mitwa Ng'ambi, also spoke at the East Africa Com event and said that while telecoms operators' primary goal is to provide connectivity for the geographies they serve, putting the correct devices into citizens' hands was critical to this digitization journey.
"I think in talking about connectivity, we can't ignore the discussions around smartphone penetration as well. Because before we even start talking about the thriving of digital economies, you have to make sure that people actually have tools to access the digital world that we're trying to create," she said.
"What we're seeing in a lot of the countries across the continent is that while we're making very big strides in closing the network coverage gaps across our footprints, the reality is that now we're creating a new gap, which we're now calling the usage gap," she added.
Ng'ambi said MTN Group's primary goal is to make sure connectivity reaches every single person in the region, but that another major part of this is "to really crack the dilemma around smartphones."
"Across the continent we see roughly about 40% smartphone penetration. Some markets are much stronger, you have the likes of South Africa and Nigeria in excess of 60% or 70%. But you have, for instance, Rwanda where smartphone penetration is still roughly about 20%," she explained.
"But I wouldn't say it's all doom and gloom because we are seeing the proliferation of a lot of different device financing models, which could also bring down the cost of a device."
She said this will help make sure the right devices are in the right hands, by breaking down that initial cost of investment from the consumer perspective, over weeks, months or years.
"We do have the drive and ambition to improve smartphone penetration, but at the same time, we'd like to drive adoption and that's where we'd see options such as device financing playing quite a key role," she added.
Youth empowerment
Muhizi believes there are critical elements that will help the East African region leapfrog into a digital future, the first of which is to "unleash the entrepreneurship and businesses of our young people" and increase investment in the right skills and capacity.
"It is a no brainer that however many tools you might have if we don't have the requisite skills and capacities to use these tools, they will not render us the development that we are looking for. It is therefore important and critical to invest in skills and capacity building of our young population," he said.
He said the region also needs to address the financing gaps that prevent businesses in Africa, and East Africa in particular, from scaling up and said the data governance landscape in East Africa needs to be upgraded and reformed "to fully capitalize on the opportunities that come with data," especially with the transformation in trade that will come through the implementation of the African Continental Free Trade Area (AfCFTA).
"Looking to the future, it is important that all efforts are geared together to really push forward as a region, not only as individual states but as a region, to really make sure that we benefit from the potential and from all the attributes that digital technologies can be able to provide," Muhizi concluded.
You can access on-demand content from East Africa Com 2022 for free here.
Related posts:
*Top image is of Rwanda Information Society Authority CEO Innocent Bagamba Muhizi. (Source: LinkedIn).
— Paula Gilbert, Editor, Connecting Africa