MTN to recruit 10,000 mobile money agents in SA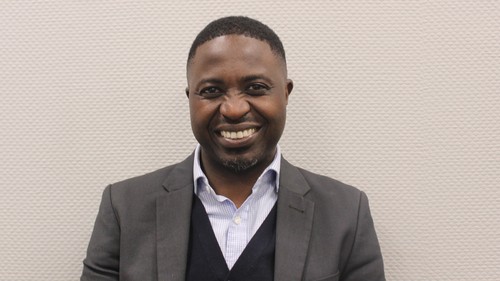 MTN South Africa has announced a US$2 million partnership with the International Finance Corporation (IFC), a member of the World Bank Group, to expand its Mobile Money (MoMo) business in South Africa.
The partnership will target the unbanked and underbanked population through establishing a strong network of MoMo agents in the country, with plans to recruit 10,000 agents in 2021.
MoMo has been successful in other parts of the continent but failed to gain traction in South Africa and was pulled from the market in September 2016, after four years, due to a lack of commercial viability. Similarly, in May 2016, Vodacom also pulled the plug on its mobile money offering, M-Pesa, in South Africa.
But MTN SA decided to give mobile money another try and relaunched the service locally in January 2020
However, take-up has been slow and MTN only had 2.5 million registered MoMo users and just 207,000 active MoMo users by the end of December 2020, out of MTN's total 32 million South African customers.
"IFC has assisted with funding and advisory services in several other fintech operations in Africa and this partnership provides the opportunity to bridge the digital divide and broaden financial inclusion in South Africa," said Felix Kamenga, chief officer for mobile financial services at MTN South Africa.
Agent onboarding
MTN said it will identify, recruit, enroll, train, and supervise the new MoMo agents and assist any dormant MoMo agents by giving them support where they struggle to get off the ground.
Agents are an essential part of the cash-in and cash-out process that makes MoMo work.
MTN said there is a particular focus on ensuring female-owned businesses are empowered and involved in the financial sector through this program.
"The growth and development of 10,000 MoMo agent businesses across the country not only benefits local communities and economies, but has the ripple effect of many more unbanked and underbanked South Africans having an opportunity to manage their money digitally, wherever they are," added Kamenga.
At the end of 2020 MTN had 46.4 million mobile money users across its operations in Africa and the Middle East, making up about 16.5% of all MTN customers.
"Digital technologies are helping connect businesses with customers and suppliers and increasing access to lending and payment systems for individuals and small businesses. Mobile money is a perfect example of this and is needed now, more than ever, to help small businesses to grow and to reach communities where access to financial services is low," said Adamou Labara, IFC's country manager for South Africa.
IFC is the largest global development institution focused on the private sector in developing countries. IFC's mission is to advance economic development by encouraging the growth of private enterprise in developing countries.
Related posts:
*Top image is of Felix Kamenga, chief officer for mobile financial services at MTN SA. (Source: MTN).
— Paula Gilbert, Editor, Connecting Africa