Airtel Africa gains customers despite COVID-19 challenges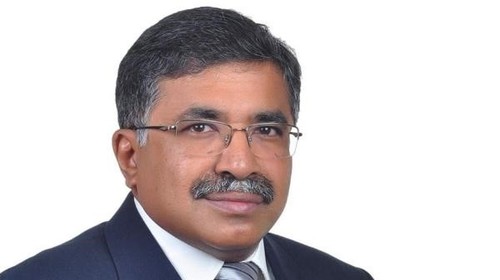 Airtel Africa has managed to record decent growth in customers and revenue in the quarter ended June 30, 2020, despite challenges created by the COVID-19 pandemic in its operations on the continent.
The pan-African group saw its customer base across its 14 operations grow by 11.8%, to 111.5 million, and quarterly revenue was up 6.9% year-on-year (YoY) to $851 million, or 13% on a constant currency basis. However, it saw a major drop in quarterly profit after tax, which fell 56.9% YoY to $57 million.
Airtel Africa CEO Raghunath Mandava said that the COVID-19 pandemic impacted customer usage patterns, particularly during April. But as some restrictions started to be lifted, customer usage trends in May and June returned to being broadly consistent with pre-COVID-19 trends.
"We focussed on expanding and maintaining our network to ensure it could cope with increasing demand, we kept our distribution up and running by increasing the penetration of digital recharges and stock levels, and we expanded our home broadband solutions to ensure customers could work and access entertainment remotely," Mandava said in a statement.
He added that the business showed its resilience in the face of the unprecedented crisis, "with all key business segments – voice, data and mobile money, and all regions – Nigeria, East Africa and Francophone Africa contributing to growth."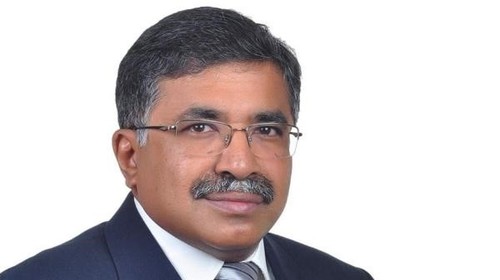 The group operates in 14 countries and divides its business as East Africa (Kenya, Malawi, Rwanda, Tanzania, Uganda and Zambia); Francophone Africa (Niger, Chad, Gabon, Democratic Republic of the Congo, Republic of the Congo, Madagascar and the Seychelles); and Nigeria is reported on its own.
Revenue growth was recorded across all the regions with Nigeria growing by 8.9%, East Africa increasing 10.1% and Francophone Africa up just 0.4%. However, group average revenue per user (ARPU) declined 3.8% to $2.6 million from $2.7 million a year ago. Overall the operator saw voice revenue in Africa decline by 3.2% YoY in the quarter, while data revenue shot up by 28% and mobile money revenue increased 20%.
Customer acquisitions were however not a problem in the quarter. The Nigerian customer base grew 13.5% YoY to 42.5 million and Nigerian data customers increased by 18.5% to 17.3 million. East Africa also saw overall customers grow 13.3% to 48.8 million, with 14 million data customers, an over 25% improvement from a year ago. In Francophone Africa, customer additions were more muted at 5.4%, totaling 20.2 million at the end of June. Data customers grew 34.7% to make up over a quarter of overall users in the Francophone region.
Group operating profit increased by 12.9% to $210 million and underlying earnings before interest, tax, depreciation and amortization (EBITDA) increased by 7.9% to $375 million. But basic earnings per share were down by 72.8% to 1.1 US cents, "due to an increase in shares issued."
"The outlook remains uncertain, particularly regarding a so called potential second wave of infections and the actions governments will decide to take in that event," Mandava said. "However, these results are further evidence of the growth opportunities our markets offer and the effectiveness of our strategy to focus on winning customers, investing in our network and expanding our voice, data and mobile money businesses."
— Paula Gilbert, Editor, Connecting Africa