Gist Mobile unveils mobile service for African diaspora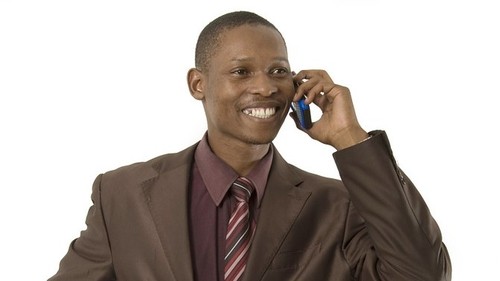 Gist Mobile has launched a new mobile calling and messaging app targeted at the African diaspora in the UK, mainland Europe and North America. The new app provides users with multiple numbers, cheaper international calls and free calls and messages to other Gist users on the app.
Powered by x-Mobility, a mobile virtual network aggregator, Gist Mobile is targeting the millions of Africans that travel or live outside Africa but still have strong links back to the continent.
"Gist Mobile's primary mission is to provide flexibility and convenience to the African diaspora, international travelers and ex-pat community. Having directly witnessed friends and family who are frequent travelers deal with the inconveniences of constantly buying and changing SIMs and numbers when abroad in Europe or the Americas, we felt there had to be a better way to manage this," Aramide Adebanjo, the co-founder of Gist Mobile, explained to Connecting Africa.
"Likewise, during our trips back to Africa for both personal and business reasons, we were unable to use UK mobile numbers without incurring huge roaming charges. Upon reflection, having a number that did not have traditional geographical boundaries made a lot of sense. That way, we would be able to stay in touch 'locally' with the UK as though we were there," he said.
The launch of the Gist Mobile service was planned long before the COVID-19 pandemic began, but it provides a digital solution for Africans to stay in touch as more people are staying home.
"In these difficult times for everyone, people are talking more and connecting to friends and family across the globe," said Shanks Kulam, co-founder of x-Mobility.
x-Mobility enables brands with telecoms services as mobile virtual network operators (MVNOs) or app virtual network operators (AppVNOs) – the latter being a new, digital-first approach that allows brands to offer their subscribers a SIM-less telco mobile experience through a telco app, offering multiple mobile numbers on their existing device.
"Helping to democratize telecoms, especially in emerging markets where there is a lack of competition, has been x-Mobility's purpose since inception," Kulam told Connecting Africa.
"Over-the-top (OTT) apps typically require less local infrastructure and have lower regulatory requirements, so the key friction points have evaporated, making it easier to partner with any brand, anywhere and enable them for alternative telco services over-the-top via our AppVNO solution," he said.
"Even before we had to stay at home, the old-fashioned system for mobile phones didn't fit for our lifestyles and especially that of the African community. We are launching an alternative that is perfect for the stay at home reality we are facing right now, but will also be a much better fit for the new normal of our lives when all of this is over," added Adebanjo.
Gist Mobile is targeting people with personal or business links to Africa and with over 2 million people of African origin in the UK alone – and significant populations across Western Europe – it believes there is big opportunity in the market.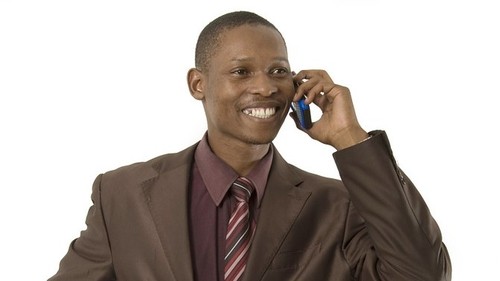 Africa in mind
Gist Mobile was founded by UK-based Adebanjo and fellow Nigerian Ola Ikotun, specifically with the African population of the UK, Europe and North America in mind.
The Gist Mobile app can be downloaded from both the iOS App Store or Google Play Store. Once downloaded users can set up their "Gist" which is a new number not linked to a SIM card, or multiple "Gists."
"We all have multiple email addresses or social media profiles. Finally, your mobile is catching up to this and you can have different Gist numbers to talk to the different people in your life – at home or abroad," said co-founder Ola Ikotun.
Calls from one Gist app to another are free, but non-Gist users can also receive calls on their regular number through the service, at affordable rates.
Adebanjo believes that the cost of telecoms services is still a major factor in Africa.
"The continent is embracing and adopting mobile and digital technologies at a rapid pace to support [its fast] growth. Africa is in the era of digital disruption with phones connecting people and worlds. If we can reduce the barrier of entry and allow people to better communicate for business, personal and economic reasons, it will go a long way in ensuring Africa can reach its potential," he said.
He believes that despite increased demand for data services, voice is still important to the African market.
"As much as social media and other forms of communication that is data driven is important, the ability to speak and be heard is still quite important to the ordinary African mobile subscriber. We don't see this trend changing anytime soon.
"However, technology has meant that voice over data is possible. So even if networks are data-only networks, they need voice services to overlay their data networks in order to ensure that basic voice service is available," Adebanjo concluded.
— Paula Gilbert, Editor, Connecting Africa