MTN to give SA users 20MB free data every day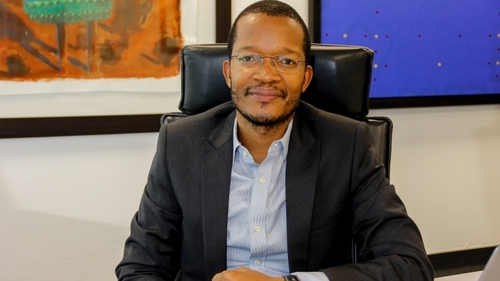 MTN has promised to reduce its data prices, of 1GB and smaller prepaid bundles, by between 25% and 50% next month and is giving its users 20MB daily free "lifeline data."
The group made the announcement at a press briefing in Johannesburg on Friday, and via a video link due to COVID-19 worries, and also announced the zero-rating of data for public benefit service websites.
In response to the South African Competition Commission's (CompCom's) call for a "lifeline package" of daily free data, MTN SA CEO Godfrey Motsa said all users will get 20MB daily free data, which works out to 600MB per customer each month.
However, the small print is this is only available on the MTN Ayoba messaging app for the moment, but from July 1, 2020 customers will be able to use their 20MB on anything they want.
Ayoba currently has 500,000 customers in South Africa and is expected to continue to scale up through the lifeline offering. (See AfricaCom: MTN wants Ayoba to be a 'super app'.)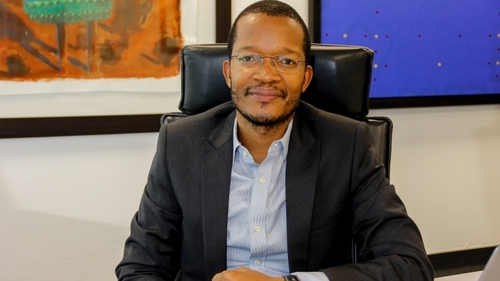 Following suit
MTN's announcement follows a similar one from rival Vodacom last week: It promised to reduce its data bundle prices by between 30% and 40%, while also launching a range of other free data service for South Africans. (See Vodacom to slash SA data prices by 30%.)
Unlike the Vodacom deal, the MTN announcement is not an official agreement with the CompCom, but Motsa said a final deal is in the works and should be signed next week.
"What we are announcing today is the content that was worked together with and agreed with the Competition Commission. So, we are in agreement on the substance of what is being presented today. Of course, we still need to formalize the legalities around the agreement," Motsa clarified.
In December 2019 the CompCom released a report which, among many other things, recommended that Vodacom and MTN reach an agreement within two months with the Commission to reduce data prices by between 30% and 50%. The Commission recommended a drop particularly in the cost per megabyte for smaller sub-1GB bundles relative to the 1GB price. (See SA Competition Commission Forcing MTN & Vodacom to Cut Data Prices.)
The CompCom also recommended that all operators reach agreement with the Commission on other pro-poor measures. This included the idea of a "lifeline package" of daily free data -- like the one MTN is introducing -- as well as zero-rating content from public benefit organizations and educational institutions. (See Free Data for All: SA Competition Watchdog.)
Data price reductions have been a major discussion topic in South Africa for the past few years and spurred the CompCom's Data Services Market Inquiry to kick off in 2017.
Data price drop
MTN says its data price reductions will come into effect on April 15.
The telco promised reductions on monthly prepaid bundles – of 1GB and below – of between 25% and 50% but did not provide much detail on planned pricing, other than that the 1GB bundle will drop from R149 ($8.65) to R99 ($5.75), which is only a 33.6% drop. This is exactly the same drop that Vodacom made last week.
Motsa explained that more detail on pricing of smaller bundles cannot be given yet because of a legal issue.
"I wanted to show all of the prices that we have reduced because it's something that should really be celebrated. Unfortunately, our competition lawyers inside MTN say that if you release all the prices now, when we are only going to be launching them by April 15, that could be interpreted as market signalling or pricing signalling and that's not allowed.
"So, we are only allowed to show one price point, so I chose the 1GB, but some of the prices will be dropping by more than the 1GB [offer]," he explained.
Motsa also said MTN had already brought the effective rate of data on its network down by 76% between February 2017 and February 2020.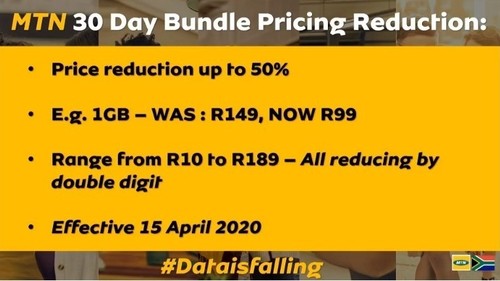 Zero-rated access
MTN also said it would provide zero-rated data access to up to 500 websites including health sites and useful sites for schools, universities and job seekers.
"Zero-rated is basically the same concept as toll-free calls during the voice era, just with data," Motsa told journalists.
MTN SA will offer 500MB of free data access to public benefit services websites every month, amounting to 6GB per year, for each of MTN SA's 29 million customers.
It is also offering open internet browsing, through Ayoba, between midnight and 5 a.m.
When asked if the price reductions will result in a revenue dip for MTN, Motsa said this would likely be the case in the short term, but he believed that MTN would recover because "if you drop the prices, you increase the demand, you increase the volume and money returns".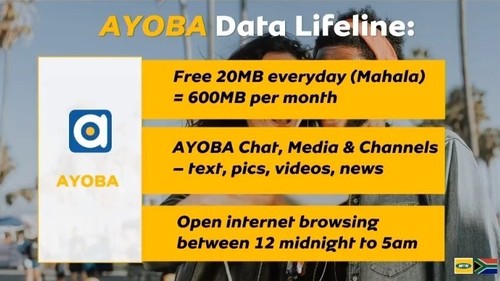 Now Telkom remains the only telco that has not made an announcement since the CompCom report. The Commission did not have an issue with Telkom's data pricing, but said its wholesale division, Openserve, needed to substantially reduce the price of IP Connect "to remove excessive pricing concerns."
— Paula Gilbert, Editor, Connecting Africa