Etisalat tests open RAN in Africa through Parallel Wireless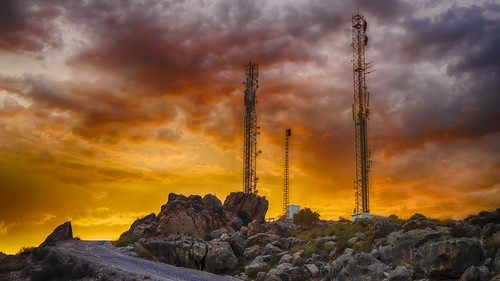 Major telco group Etisalat is set to trial open RAN solutions across its markets in Africa, the Middle East and Asia using technology from Parallel Wireless.
The promise of open RAN is more network agility and much lower deployment and maintenance cost. In the case of Parallel Wireless, this comes in the form of its "ALL G" system, a software-based and virtualized open RAN network architecture that can simultaneously run 2G, 3G and 4G on the same basestation to provide commercial data and voice services.
"By decoupling the programmable RAN software from the hardware and allowing it to run on general-purpose processing platforms, the multi-technology software-defined GPP-based OpenRAN base stations will allow Etisalat to deploy ALL G systems with fully virtualized 2G, 3G 4G technology that is software upgradable to 5G," Parallel Wireless explained. (See Etisalat to test Parallel Wireless's open RAN equipment.)
Abu Dhabi-headquartered Etisalat has over 148 million customers in 16 countries across the Middle East, Asia and Africa. In Africa its operations are extensive, with full or part ownership of operators in 11 African nations. According to the group's website these include Maroc Telecom in Morocco, Etisalat Misr in Egypt, Mauritel in Mauritania, Sotelma in Mali, Gabon Telecom in Gabon, ONATEL in Burkina Faso and MOOV in Benin, Côte d'Ivoire, Togo, Niger and Central African Republic.
US-based Parallel Wireless' approach also converges 2G, 3G, 4G and 5G onto to one unified software platform for easy management. "This eliminates the need to maintain siloed legacy networks dedicated to just one G service resulting in the OPEX cost reduction to maintain networks," it added.
It said the approach will allow Etisalat Group to modernize legacy networks for cost reduction and reduces the complexity and integration expense of rolling out multivendor 5G systems.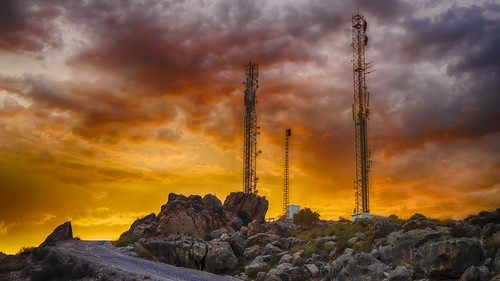 Etisalat International CTO, Hatem Bamatraf, said the announcement sets a technological benchmark across its markets.
"The global trials of OpenRAN with Parallel Wireless reiterate Etisalat's commitment to our vision encouraging us to take the lead in OpenRAN by conducting field trials with various leading technology partners to create an innovative ecosystem in all of our markets. This is also the world's first 'ALL G' OpenRAN set to provide efficiency and cost benefits for 4G and 5G in addition to setting a roadmap for the next generation of telecom networks," Bamatraf added.
"As one of the leading communication providers in the emerging markets, Etisalat understands the true potential of greater leverage to their business, in both high-end and low-end markets with a greater buying power by shaping the telecom ecosystem and embracing new network architectures, such as OpenRAN," added Amrit Heer, Parallel Wireless sales director for the Middle East and North Africa.
In November 2019, MTN also committed to deploy more than 5,000 commercial rural sites across its 21 operations using open RAN technology, partnering with the likes of VANU, Parallel Wireless and NuRAN Wireless to deliver the technology. (See AfricaCom: MTN commits to rural coverage using open RAN tech.)
In October 2019, Vodafone also began piloting open RAN technology in the Democratic Republic of the Congo (DRC) and Mozambique to broaden its potential base of suppliers and extend rural Internet access. The trials were part of the Facebook-led Telecom Infra Project (TIP) OpenRAN initiative (See Vodafone Brings open RAN to DRC & Mozambique .)
While the industry consensus remains that open RAN technology is still some way behind established radio access network (RAN) gear from leading global suppliers such as Ericsson, Huawei and Nokia, more and more operators around the world are exploring or committing to open RAN technology. Public trials from the likes of Etisalat provide greater credibility to open RAN technology and further boost the R&D efforts needed to make such technology ever more carrier class: If Etisalat goes beyond trials and commits to commercial deployments, then that would make open RAN an even more viable option for more and more operators.
— Paula Gilbert, Editor, Connecting Africa