Africa remains growth driver for Orange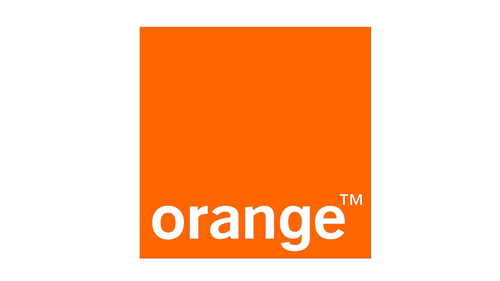 Africa & Middle East continues to be a growth region for the Orange Group, which on Thursday released its full-year results for the year ended December 31, 2019.
"I'd like to highlight that once again this year Africa & Middle East is one of the main growth drivers for the Group. We now have nearly 24 million 4G customers (+43%) and 18.2 million active Orange Money customers (+20%)," said Orange Group's chairman and CEO, Stéphane Richard, in the results statement.
Group revenues grew 0.6% in 2019, to €42.2 billion ($45.9 billion), and 1.1% in the fourth quarter, to €11 billion ($12 billion). This was driven by "very strong momentum" in Africa & Middle East, which saw full-year revenue grow 6.2% year-on-year, to €5.6 billion ($6 billion).
The annual growth was also helped by a solid performance in Europe and a return to growth in the enterprise segment, up 1.4% and 1.0% respectively in 2019. Meanwhile there was a slight decline in France of 0.3% and a decline in Spain of 1.5% in 2019 "due to that market's shift towards low cost".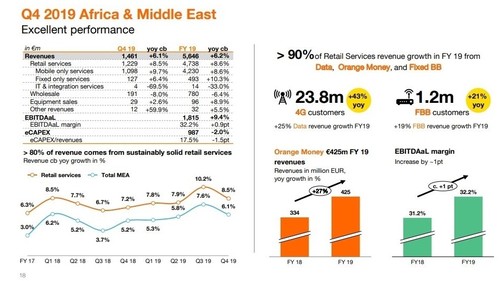 In Africa & Middle East, 4G deployment continued, reaching more than 23.8 million customers by the end of 2019, an increase of 42.6% year-on-year. Orange now has 4G services in 15 of its Africa & Middle East countries.
Orange Money, with a base of 18.2 million active customers at the end of 2019, also grew 20.1% in one year. Orange Money made €425 million ($462 million) in revenue for the region during the year, a 27% increase from the previous year.
— Paula Gilbert, Editor, Connecting Africa