SA Intros New Comms & Digital Tech Department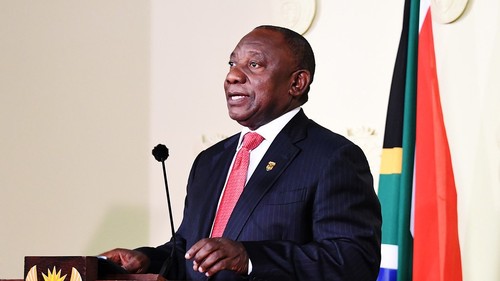 South Africa's new merged communications and telecoms departments will be known as the Department of Communications and Digital Technologies (DCDT).
South African president Cyril Ramaphosa has confirmed the new name and given more details of his reconfigured national executive, which includes five fewer departments than before.
Just days after officially being sworn into office in May, the president announced changes to the national executive and promised a process of further reforms to "promote coherence, better coordination and improved efficiency" of government.
This includes merging the Department of Communications (DOC) and the Department of Telecommunications and Postal Services (DTPS) into the new DCDT led by former DOC minister Stella Ndabeni-Abrahams.
"Some departments remain mainly unchanged, but require changes to nomenclature to conform to Ministerial portfolio designations. The total number of departments has been reduced by five, stemming from mergers and the transfer of functions," Ramaphosa's latest statement reads.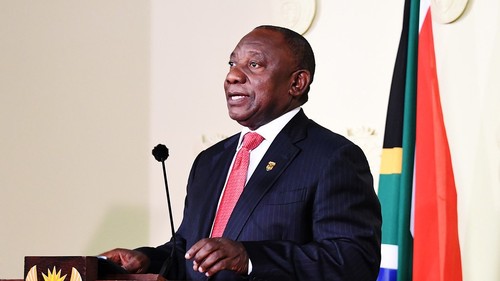 The new DCDT is tasked with driving South Africa's ICT agenda, with a big focus on government's Fourth Industrial Revolution program, a pet project of Ramaphosa's.
In April the president announced a 30-member Presidential Commission on the Fourth Industrial Revolution, which has the task of coming up with a comprehensive action plan for South Africa in terms of the country's digital, connected future.
Back in 2014 former president Jacob Zuma split the old Department of Communications into the DTPS and the new DOC, but the move was criticized by many industry experts and analysts who called it short-sighted. To this day industry insiders blame the split for a lot of government inefficiencies and regulatory confusion in the ICT sector.
In November 2018, Ramaphosa said he wanted to bring the two departments back together again and put Ndabeni-Abrahams in charge, with Pinky Kekana as deputy minister.
Ndabeni-Abrahams was previously the DTPS deputy minister under long-serving DTPS minister Siyabonga Cwele. When Ndabeni-Abrahams was made minister, Cwele moved to the Department of Home Affairs but in May 2019 he did not make the cut in Ramaphosa's new Cabinet. Last week Cwele resigned as an ANC member of parliament.
— Paula Gilbert, Editor, Connecting Africa