Fintech Startup Yoco Turns Smartphones Into POS Terminals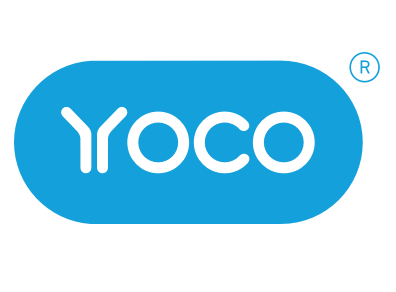 Fintech startups are lighting up Sub-Saharan Africa these days. While
OlyCash's ecosystem
is helping "unbanked" Ugandan consumers pay cash for remote purchase, South Africa's
Yoco
is going a different route by enabling retailers that don't have card-reading terminals to accept card payments.
The Yoco solution comes in the shape of a simple card reader and an app for smartphones and tablets. The merchant will choose one of two versions of card readers depending on the nature of its business and scale. The cheaper version costs R1,799 (US$119), better suited to pop-up shops or on-the-go businesses with its focus on long battery life. The more expensive version is more suitable for brick-and-mortar shops, focusing on its processing power -- it costs R2,799 ($185). Both versions of machines can be paid for in weekly installments of up to 16 weeks.
The merchant also needs to install the Yoco app on a smartphone or tablet, then pair the mobile device with the card reader via Bluetooth. In addition to accepting card payments, the solution can also send paperless receipts to consumers' mobile phones, as well as generate dashboards for the merchants.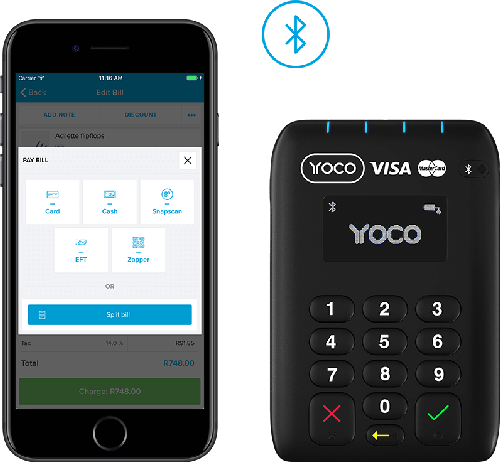 Yoco makes money by charging a fee for every transaction. The rate of the fee varies from 2.95% for monthly turnovers under R20,000 ($1,320) to 2.60% for monthly turnovers up to R100,000 ($6,600). Custom fee rates will be agreed with merchants of monthly turnover above R100,000.
The merchant fee is not low. It is at least on par with a typical credit card fee charged by mainstream processing platforms, and Yoco is charging merchants the same rate for debit card transactions, which normally would be much lower. But Yoco's key selling points rest on its lower total cost of ownership and the increased business opportunities. The card readers cost less than standard pin-and-chip terminals and there is no on-going monthly charge after the card reader is acquired. More importantly, Yoco's affordable solution offers the opportunity to the mom-and-pop shops to receive customers who prefer to pay with cards. According to Yoco, among the 27,000 merchants signed up to its solution, around 75% of them, or about 20,000, had never received card payment before.
Yoco was founded in 2015 by four local entrepreneurs, and has been supported by venture capital. It announced its Series B funding on September 7 from investors including Partech, FMO, Quona Capital, Velocity Capital and Orange Digital Ventures Africa (Orange Groupís venture capital investment fund for Africa). The total amount of investment received by the company has reached US$23 million.
ó Wei Shi, Site Editor, Connecting Africa