Africa's 4G Experience Varies Wildly, Finds OpenSignal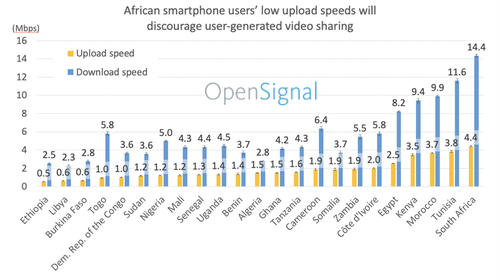 The mobile broadband experience of smartphone users across Africa is variable, "even for countries with similar 4G availability," according to the results of new research from mobile analytics specialist OpenSignal.
"While users in South Africa, Morocco, Senegal and Kenya connect to 4G signals on average between 72% and 75% of the time, download speeds vary from just 4.4 Mbit/s in Senegal to 14.4 Mbit/s in South Africa," notes the company's Vice President of Analysis, Ian Fogg, in a blog post hosted on the company's website.
There are many reasons for the diverse user experiences, including the capacity of backhaul transport links that carry data traffic to and from cell sites, the number of users connected to a cell and the volume of video traffic in a cell, notes Fogg.
Here's how a number of African markets fared in OpenSignal's tests, which were undertaken during the final four months of 2018: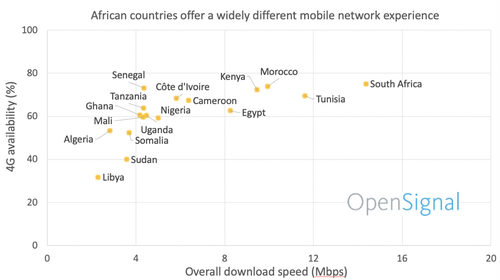 The company also measured the quality of mobile video service experience, with users in South Africa appearing to enjoy the best average experience as measured by OpenSignal's "Video Experience Score" metrics: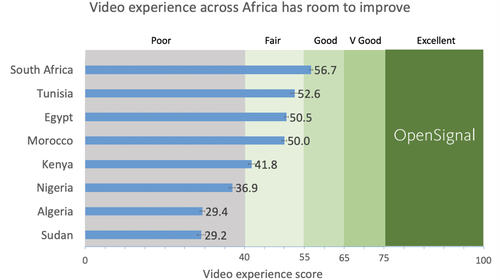 As the chart shows, the "mobile video experience scores across Africa are relatively low, ranging from poor in Nigeria, Algeria and Sudan, to good in South Africa," notes Fogg. "While consumers may have fewer alternative ways to consume digital video in Africa, operators will find enormous potential to differentiate their mobile service using mobile video across the continent because of the increased role of mobile in consumers' lives," he added.
OpenSignal has previously reported on the mobile video experience of smartphone users in South Africa. (See MTN Edges Out Vodacom to Claim SA's Mobile Video Quality Crown.)
Mobile data upload speeds are also important measure, as 3G and 4G connections are used for sending email, content sharing and, for business users, sharing files and using VPN connections. "While the download speeds experienced by smartphone users are adequate for web browsing in leading African markets such as Kenya, Morocco, Tunisia and South Africa, the upload speeds experienced by users are perhaps more limiting," writes Fogg. "Upload speeds are under 1 Mbit/s in Ethiopia, Libya and Burkina Faso where smartphone users mostly connect to the world using 3G. But in most of Africa, upload speeds are under 3 Mbit/s which will make sharing user-generated video on social networks especially slow, even if the download speeds are high enough to allow smartphone users to watch videos on sites such as YouTube."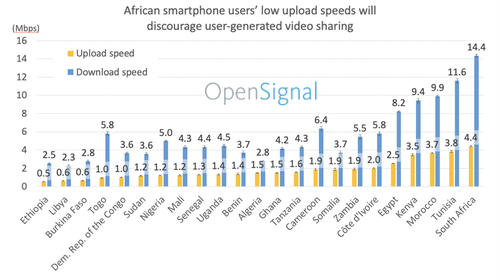 Fogg suggests that as their 4G reach and capacity grows, mobile operators across Africa should promote "video sharing" as well as "video consumption" to attract new customers.
— Ray Le Maistre, Editor-in-Chief, Light Reading for Connecting Africa.