Boardroom Boost for Fintech Specialist MFS Africa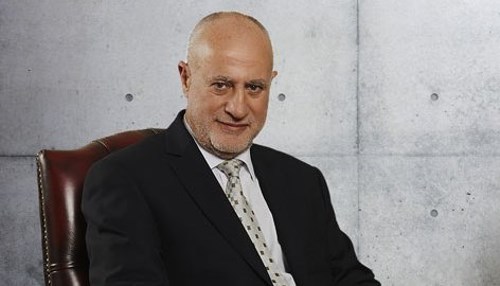 Fintech specialist company MFS Africa has announced a significant addition to its board with the appointment of Michael Joseph as a non-executive director.
The appointment is significant because of Joseph's experience and connections. Joseph was the CEO at Safaricom from 2000 to 2010, during which time the Kenyan operator launched its landmark mobile finance service M-Pesa. He is still a board member at Safaricom. (See M-Pesa Reaches the Big One-O.)
Since 2011, Joseph has been the director of mobile money at Vodafone Group and also holds board seats at Vodacom Group South Africa, Vodacom Tanzania and Vodacom Mozambique as well as at Safaricom. In addition, since 2011 he has been a working with the World Bank to help drive the expansion and uptake of mobile money services across member states.
All of that is relevant to MFS Africa, which has developed a platform, the MFS Hub, that connects mobile finance systems to each other as well as to banks and other financial institutions, enabling users to engage in cross-border and inter-system transactions.
Vodafone is obviously keen on those capabilities: In addition to now having a representative on the MFS board in the form of Joseph, the international operator also struck a group framework agreement with MFS Africa in November 2015.
At MFS Africa he will help the CEO, Dare Okoudjou, and his team to "strengthen relationships with mobile network operators, money transfer organisations, banks and other financial institutions across Africa." In addition, he will "engage with regulators, development organisations, and other relevant stakeholders to advocate an open and inclusive cross-border digital payments infrastructure," according to the company, as well as advise on strategy and corporate governance.
In an official statement on his appointment, Joseph noted: "There are over a billion mobile phone users in Africa and only one in ten are using mobile financial services. Despite the success of in-country schemes, consumers are increasingly demanding further ways to transact across networks and across borders. If we're to create the 'network effect' needed to drive financial inclusion and build a strong digital economy across the continent, new solutions need to be found." He added: "By connecting to 120 million mobile wallets -- 75% of all mobile wallets in Africa -- and enabling cross border and cross network financial services, MFS Africa is helping to solve the industry's biggest challenge."
— Ray Le Maistre,
, International Group Editor, Light Reading for Connecting Africa.