Technologies and business models to connect the next billion

Nearly half the planet remains unconnected at a time when COVID-19 has forced people's reliance on the Internet and digital technologies higher than ever before. Bridging the digital divide to provide Mobile Internet access – the main driver of digital inclusion – is exceedingly important in the current context. Overcoming this connectivity crisis represents a growth opportunity for Mobile Network Operators (MNO) to expand their services outside of the crowded, highly competitive urban markets.
In this webinar we will focus on solutions that help MNOs close both the coverage gap and the usage gap.
Key topics include:
What are the barriers to overcome increased Mobile Internet adoption?
How to match deployments cost with expected revenue?
Operator success story
Speakers: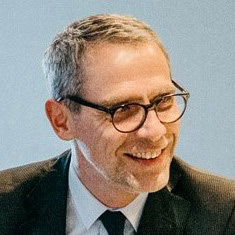 Philippe Llau, Connectivity Business Unit, Eutelsat | bio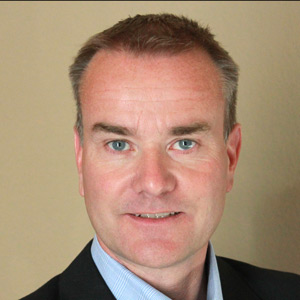 Richard Swardh, Senior Vice President, Premium Enterprise & Mobile Operators, Comtech EF Data | bio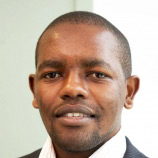 Danson Njue, Research Analyst, Africa Markets - Omdia | bio
Philippe joined Eutelsat in 2012. He developed B2B sales in Europe & Africa. Since 2018, he is part of the Connectivity Business Unit and responsible for developing backhaul and rural telecom projects.

Before joining Eutelsat, Philippe was with Cambridge Broadband Networks Limited, a microwave OEM, looking at Strategic & Indirect Channels.

He was 7 years in Orange France Telecom where he was CCO in Madagascar and CMO in El Salvador. Also served within Orange International Carriers team.

He spent 6 years with a European tower operator to grow transmission & network sharing projects. Started with Meta, a software company, for which he marketed online database solutions in México and Thailand.

Graduated from La Sorbonne University and with an Executive MBA at ESSEC Bus. School.
close this window
Richard Swardh is Senior Vice President, Premium Enterprise & Mobile Operators for Comtech EF Data. In this role, he leads the market development and direction for the telecom and enterprise markets, directing long-term strategic initiatives and defining solution suites and feature sets. A telecom industry veteran, Swardh's background includes strategic and operational positions at Ericsson with business development, partnership management and strategy execution responsibilities. He holds both a Bachelor of Science degree in Mechanical Engineering and a Bachelor of Business degree in Administration and Logistics from Linneaus University in Sweden.
close this window
Danson Njue is a Senior Research Analyst with Omdia. He works as part of the Middle East and Africa team, focusing on providing insights on telco and vendor strategies across Sub-Saharan Africa. His research includes operator network and digital strategies, disruptive technologies, and regulatory frameworks in sub-Saharan Africa.

Danson joined Omdia, formerly Ovum, in March 2011 as a Research Analyst. Before that, he was a wireless training engineer at Huawei Technologies Limited in Kenya and has also worked as a base station subsystem engineer at Safaricom PLC. Danson holds a master's degree in electrical engineering, specializing in telecommunications, a master's degree in electrical and electronic systems, and an honors degree in electrical and electronics engineering.
close this window
In her role at Verizon, Beth is working on developing Software Defined Network and Edge products by leveraging the Verizon global network. She has been responsible for the launch of several leading edge products include Secure Cloud Interconnect, which allows companies to connect to cloud services over private networks, and Virtual Network Services, which is a market leading SDN product. She is active in several Open Source communities, including LFN and OpenStack and has been involved in cutting edge technology since her days at BBN, the pioneering inventor of the Internet.
close this window
Jean Macher is Business Development Director of SaaS Solutions for Harmonic where he drives the marketing effort for next-generation video solutions in the Americas. Macher joined Harmonic as part of the acquisition of Thomson Video Networks, bringing with him more than 20 years of experience in MPEG-related solutions and digital television implementation. Macher holds a Master of Science in Electrical Engineering from the Institut Supérieur d'Électronique in Paris.
close this window
Over 15 years of experience in the telecoms industry spanning portfolio strategy, marketing, product management and business development roles.
Currently Emerging Technology Director at Colt, responsible for portfolio strategy, marketing and sales enablement of digital transformation solutions for both service providers and city authorities.
In charge of bringing into the market end to end cross partners propositions that enable the delivery and monetization of Telco cloud solution, as well as the realization of the digital agenda of city authorities.
Broad and in depth technology expertise spanning SDN/NFV, NFVI, wireless technologies, AI and IoT/smart city platform recognized by the company through a series of "Best Achievements" awards for contributing in technology innovation/IPRs.
close this window