Five sustainable startups to watch in 2023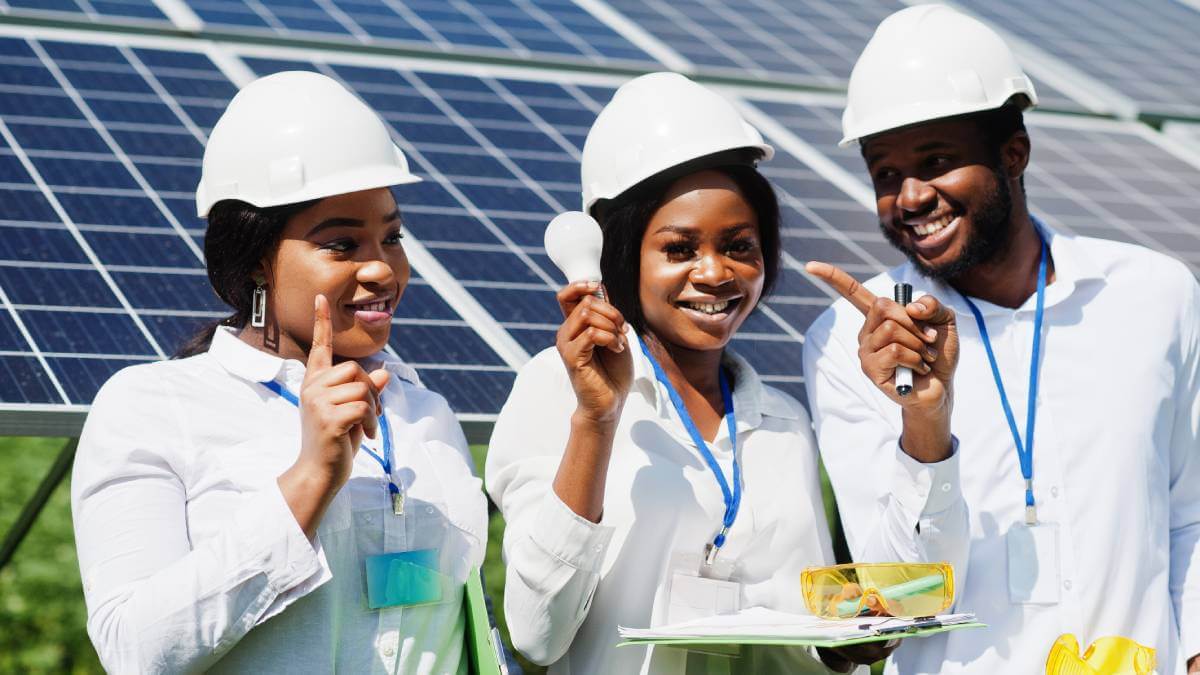 As the world becomes more environmentally conscious, eco-friendly African startups are developing innovative ways to help their communities make a positive environmental impact and also improve their lives.
Sustainable startups in Africa are, however, facing funding challenges. According to the 2022 African Tech Startups Funding Report from Disrupt Africa, investment in Africa's tech startup ecosystem passed the $3 billion mark for the first time in 2022, though the energy sector – the sector in which many sustainable startups operate – only pulled in $150 million of that funding.
Connecting Africa has compiled a list of five sustainable startups that have been making an impact in the lives of the communities they serve &ndash and are worth watching in 2023.
1. HelloSolar
HelloSolar International is a decentralized off-grid solar energy solutions provider that wants to improve the quality of life for rural communities in Ethiopia.
The company does this by facilitating access to sustainable energy and connectivity through affordable pay-as-you-go (PAYGO) solar systems.
Through the HelloCash platform, Ethiopians can use the PAYGO system to pay their monthly instalments from their mobile phone.
The international payment gateway also allows the Ethiopian diaspora to pay from anywhere using any international credit card.
2. WAGA
WAGA provides sustainable and reliable battery solutions in Tanzania by recycling and re-using lithium-ion batteries and producing durable and affordable battery-powered products.
Gibson Kawago, a Tanzanian electrical engineer, has developed the WAGA Power Pack, which is made from recycled batteries bought from informal waste collectors, including women and young people, in five regions of Tanzania.
Once the old batteries are charged, it takes two to four weeks to see whether they can hold a charge equivalent to the manufacturer's standard. If a battery's voltage has dropped, or if it is corroded, it is sent for electrochemical recycling.
The WAGA Power Pack is then assembled with a set of lithium-ion battery packs with a strength of 12, 24 and 48 volts, suitable for different applications, such as powering lights, appliances and heaters.
The battery cells are then fused together with nickel strips and connected to a battery management system with sensors to monitor performance and detect changes in temperature, current and voltage.
The WAGA Power Pack is then enclosed in an aluminum case, with ports that can be connected to inverters, solar lamps and other chargers.
3. Easy Solar
Ghana's Easy Solar sells modular "plug and play" solar kits which range from simple solar torches right up to rooftop panels that can power fridges and TVs.
Most kits are sold rent-to-buy to keep them accessible to the Ghanaian population. Customers often start by financing a cheap, basic kit and then add upgrades as they pay it off.
Founded by South African Nthabiseng Mosia, the company offers a range of solutions for home, business and industrial purposes.
The company has also expanded into neighboring Liberia and has already brought energy access to that country's citizens.
4. OffGrid Box
OffGrid Box is an all-in-one system that uses solar energy to purify water and distribute clean energy.
The OffGridBox system fits inside a 6x6x6 feet shipping container and is equipped with all the hardware needed to produce electricity and clean water.
The company has been operating since 2016, starting with a pilot in Rwanda, and has been expanding to new markets ever since.
Co-founders Davide Bonsignore and Emiliano Cecchini came up with the idea of the OffGridBox when they were involved in a project to install solar panels and a water purifying system in six kindergartens in rural South Africa in 2014.
As that project was taking more than three weeks to complete, the idea of the OffGridBox was created.
The OffGridBox technology caters to households and institutional buildings such as health clinics and schools, it powers productive use, and can be installed in humanitarian settings, such as refugee camps or post-disaster situations.
The solar panel array captures the sun's energy into the direct current. Then the direct current produced by the solar panels is converted by the integrated inverter into useable electricity. Moreover, the usable electricity can then be stored in the internal grid or be used straight away.
The water collection system allows water to be collected by the integrated rainwater system or from other water sources. Then the water storage tank stores untreated water to be cleaned when needed. Some of the electricity is then used to filter and sterilize the water when needed.
5. OKO
Mali-headquartered OKO uses satellite and sensor data to track weather patterns and automatically compensate smallholder farmers for crops ruined by floods or droughts.
The Malian insurtech startup has developed affordable mobile-based crop insurance products to provide smallholder farmers with the financial security they need, regardless of unstable climate trends.
The brainchild of Luxembourg-born, Tel Aviv-based CEO Simon Schwall, the platform is built on mobile payments technology and lets farmers without bank accounts or Internet access pay for goods using any type of phone.
As of July 2022, OKO has insured more than 18,500 farmers, making OKO the most popular crop insurance product in the country.
Related posts:
*Top image source: Image by ASphotofamily on Freepik.
— Matshepo Sehloho, Associate Editor, Connecting Africa