Angola Cables' unit Telcables enters Nigerian market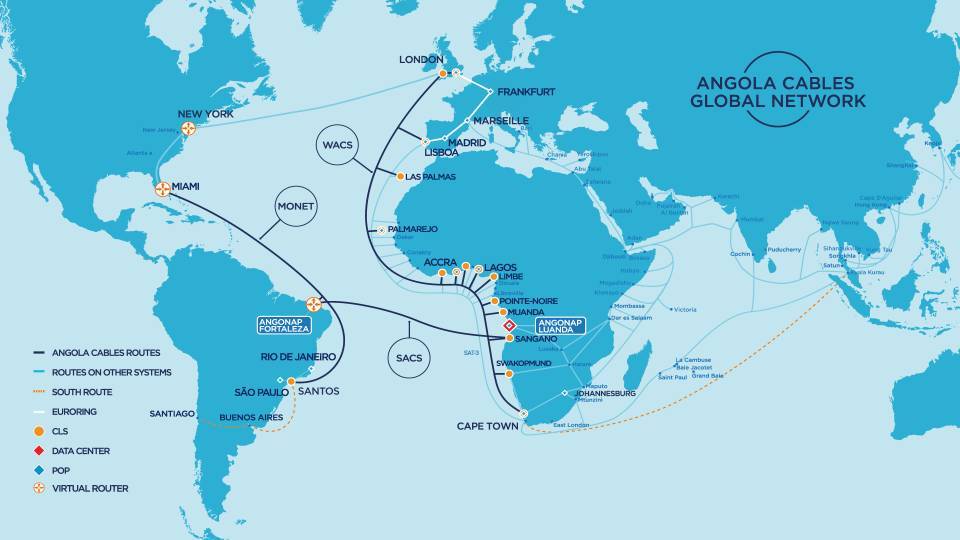 Angola Cables has launched a new unit called Telcables which aims to provide ICT solutions targeting Nigeria and West Africa.
The entity will work with local network service providers, metro networks and operators to develop and deploy localized solutions in the country.
"The establishment of the Telcables entity is an important step in promoting agreements with metro and other network and data center providers in Nigeria to offer local solutions that have access to, and are supported by, a robust and reliable global network," said Angola Cables Commercial Director Rui Faria in a statement.
He added that the company will offer scalable connectivity and IP transit to the major hubs of Lagos, Abuja and Port Harcourt.
"Customers in Nigeria and West Africa will be able to select their preferred international connectivity options through dedicated or multiple links – as their business or enterprise may require," he said.
"Using solutions such as IP-Exchange, Telcables can offer content carriers, financial and research institutions and private company networks, connectivity through a single connection," he continued.
Both WACS and SACS links
The company said it hoped that these partnerships can enhance Nigerian connectivity. Faria further added that through greater collocation and infrastructure-sharing agreements, network connectivity could be significantly improved.
"Nigerian companies will be in a position to connect to the ultra-low latency subsea cables of both West Africa Cable System (WACS) and South Atlantic Cable System (SACS) which provides express Western connections to New York, Miami and Sao Paulo as well as secure high-capacity traffic options from Lagos to Lisbon and London," Faria explained.
Network operators and service providers are encouraged to cooperate in identifying opportunities to share infrastructure and resources to expand digital reach within the country.
African cable boom
Africa has seen a series of subsea systems planned by the likes of global giants Meta and Google which some believe will be game-changers for telecom operators in the continent.
---
Want to know more about connectivity in Africa? Check out our dedicated Connectivity content channel here on Connecting Africa.
---
Google-backed subsea cable system Equiano, which seeks to connect Europe to Africa via the ocean, recently landed on South African shores.
Meta is part of a consortium – along with MTN GlobalConnect, Orange, Vodafone, China Mobile International, Saudi Telecom, Telecom Egypt and WIOCC – that is rolling out the 2Africa subsea cable system.
Related posts:
*Top image is of Angola Cables subsea network. (Source Angola Cables).
— Matshepo Sehloho, Associate Editor, Connecting Africa