Uber expands into more African cities, beefs up security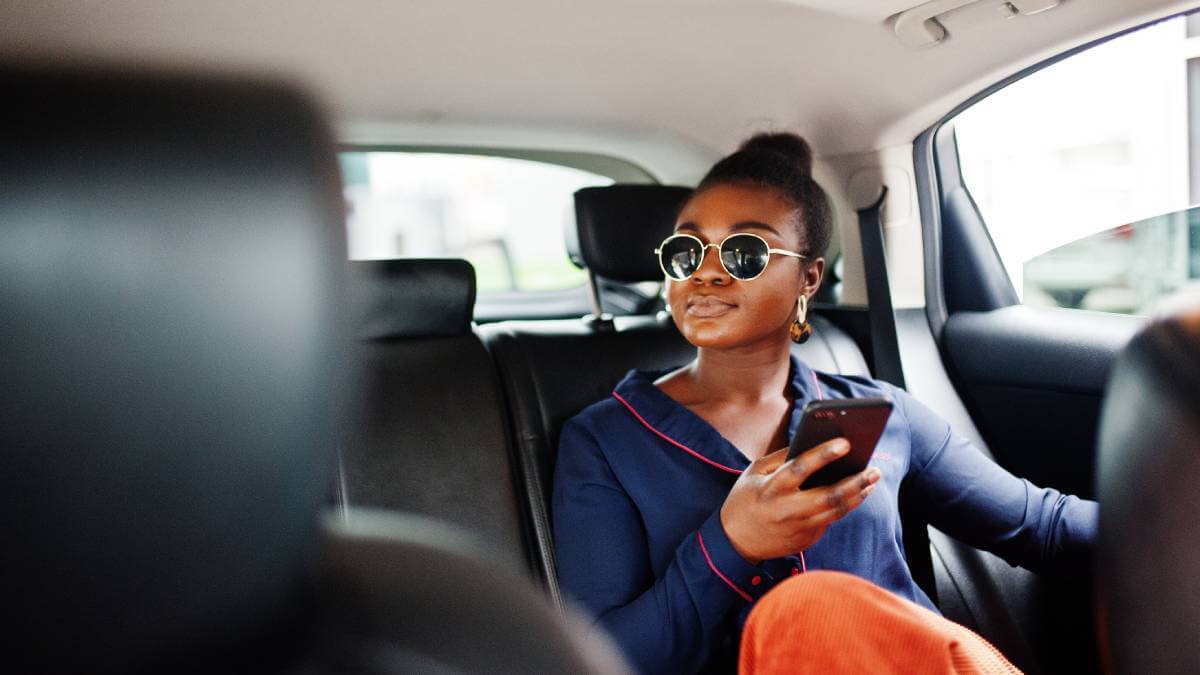 Uber Sub-Saharan Africa (SSA) has announced that it is expanding into eight more cities across Kenya, Nigeria, and Ghana during September.
During a virtual launch event that took place at the same time across various locations in SSA, the e-hailing platform also announced multiple new products and features that will go live in South Africa, Ghana, Kenya, Côte d'Ivoire, and Nigeria.
"As we gear ourselves to mark our tenth year anniversary next year, we are excited about moving into more cities, enabling people to go anywhere and get anything," said Uber SSA GM Kagiso Khaole.
Riders and drivers in the Nigerian cities of Owerri and Akure, in the Kenyan cities of Eldoret, Kisumu, Nakuru and Naivasha as well as in the Ghanaian cities of Tamale and Sunyani will now have access to the Uber app.
Safety first
To help improve user experience, the e-hailing platform has also launched three new safety features.
In South Africa, the company is piloting a new opt-in audio-recording feature that will allow riders and drivers to record their trips in case of safety incidents.
"By logging a safety incident along with the recording, the rider or driver gives Uber permission to access the file for investigation purposes," Khaole explained.
In Nigeria, the platform has launched an in-app emergency service feature which will provide on-demand security and medical response for riders and drivers while on a trip. The platform is working with Sefty in the West African country.
The e-hailing platform has also announced a safety check up feature that encourages riders to complete their safety profile by turning on and utilizing the available features such as trusted contacts, PIN verification and RideCheck.
RideCheck is an in-app feature that if pressed, allows both a rider and driver to receive a notification asking if everything is ok.
Expanding options
The ride-sharing platform said that expanding more into the three countries also comes with expanded features like UberX Share in Ghana and Nigeria, and Uber ChapChap Share in Kenya.
UberX Share allows riders to share rides at more affordable prices than UberX. Uber ChapChap Share gives riders the option of a shared ride that gives up to 30% of savings on trip fares when a rider is paired with a co-rider.
"The introduction of UberX Share allows us to proudly demonstrate the power of our platform, understanding the ability to match rider destinations while delivering convenience and affordability," Khaole added.
The GM said the company tapped into Ghana's car-pooling culture in launching UberX Share.
---
Want to know more about technologies like AI, ML, IoT and smart cities? Check out our dedicated Emerging Tech content channel here on Connecting Africa.
---
In Nairobi, Kenya, the company has launched UberXL which allows up to six people per ride and in South Africa, riders can now reserve their group travel 30 days in advance with UberXL Reserve and Uber Van Reserve.
Uber Comfort, which is currently available in South Africa and Côte d'Ivoire, will now be available in Ghana – this service is designed for riders looking for an upgrade to their everyday ride with extra comfort in the cars they choose.
Related posts:
*Top image source: Image by ASphotofamily on Freepik
— Matshepo Sehloho, Associate Editor, Connecting Africa