SA govt launches DigiTech "app store" for SMMEs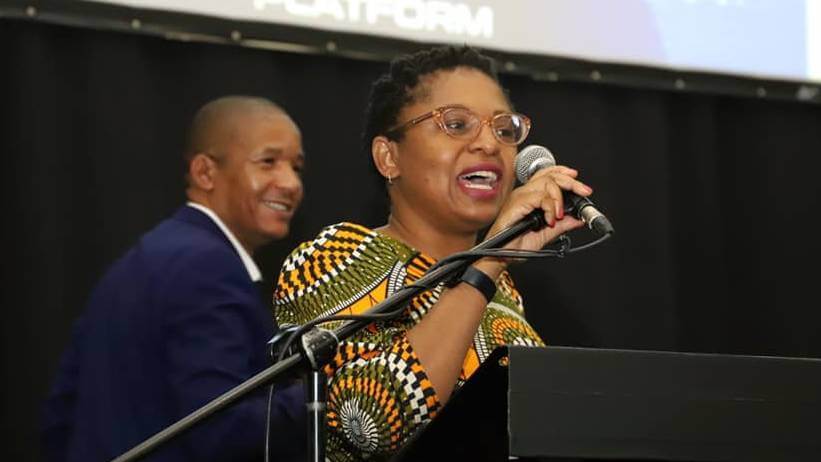 South Africa's Communications and Digital Technologies Minister, Khumbudzo Ntshavheni, has launched new platform that aims to be Africa's first "app store."
According to the minister, the DigiTech platform will not only be available to applications in the country but also across the region.
The platform was launched by the Department of Communications and Digital Technologies (DCDT) to commemorate World Telecommunication and Information Society Day 2022.
The DigiTech platform is described as a platform for digital products and applications developed by South African small, medium and micro enterprises (SMMEs).
Maintained and operated by the South African government, users will be able to browse and download approved apps developed across operating systems, with the aim to further promote South African-developed digital products and apps.
She noted that the platform will make sure that the government is the first consumer for innovators creating their own products and digital applications.
Ntshavheni asked the ICT industry to support local products that are on the platform saying that the platform will not work or achieve its objective if it is not supported.
"As government, we are making moves and we'll go to Cabinet and take decisions on certain applications that we can use that are part of the platform and others that will join. Cabinet will make the necessary announcements. Part of localization in the ICT space means the innovations and technologies that are done in this country must be used by this government," she said.
Ntshavheni added: "South Africans cannot only be spectators of the digital economy, as the country needs to be an equal player. Africa is going to be the largest market in the next 10 years. The African market cannot consume that which is not made in Africa."
Related posts:
*Top image is of South African Communications and Digital Technologies minister Khumbudzo Ntshavheni (Source: Communications and Digital Technologies Department Facebook page).
— Matshepo Sehloho, Associate Editor, Connecting Africa