Appy days as African app installations soar 41%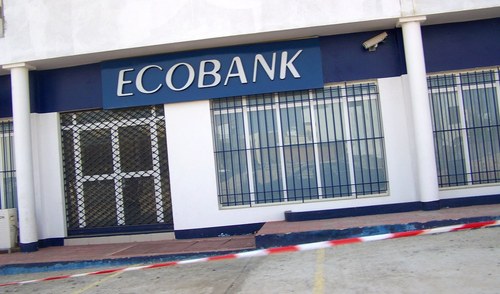 It's appy days, if you're making software for African mobiles right now.
App installations increased by a yearly 41% in the first quarter of 2021, says a report from AppsFlyer and Google. Africa is also one of the fastest-growing regions in the global app market. In-app advertising revenue has increased by 167% between the second quarter of 2020 (by which time lockdowns had begun) and the first quarter of 2021.
It was gaming apps that really soared during the first coronavirus restrictions in March 2020. Downloads of gaming apps increased by 50% in the second quarter of 2020, compared to the quarter preceding. This reflected a global trend, which saw gaming apps surge to a record high of 14 billion global downloads in the early lockdown, in the second quarter of 2020.
And Android apps fare best in Africa. Non-organic Android apps installations increased by a yearly 54% in the first quarter, compared with just 19% for iOS. The report examined two billion app installations and 6,000 apps, up through March 2021.
There's a lot of apps for that
South Africa, locked down most, also saw app installs grow the most, by 17%, compared with 2% in Nigeria and 7% in Kenya where restrictions were less stringent. It was autumn when African app users really started spending on their apps, from retail purchases to gaming upgrades.
Between July and September 2020, in-app revenue increased by 136% compared with the previous three months. Again, this was the most noteworthy in South Africa, where it shot up by 213%.
And finance apps are growing big time too, with the pandemic making people use digital solutions for their financial needs. South Africa saw finance app installations increase by a yearly 116% in the first quarter. In Nigeria, they rose 60%.
"Agile startups, such as those in the fintech sector, have been able to thrive amid unprecedented conditions, and even compete with all-in-one super apps that are traditionally dominant on African mobile devices," says Rama Afullo, Google's apps lead for Africa.
Hanging on the telephone
All this growth in Africa's app market has taken place even when mobile Internet adoption in sub-Saharan Africa is only 26%, compared with the global average of 49%. This includes apps like DigiFarm, a free service from Safaricom aimed at helping farmers for whom lockdowns and curfews are choking off access both to supplies and demand for their produce.
---
Want to know more about 5G? Check out our dedicated 5G content channel here on Light Reading.
---
DigiFarm was launched in 2017, but the bulk of its current 1.4 million users signed up after the pandemic hit, the company told the Thomson Reuters Foundation.
It comes as the global app market also breaks its all-time record for in-app spending, $7 billion in the second quarter, and an increase of $2 billion on the quarter just before, according to an App Annie report.
Plus, people in developing markets are spending the most time in apps, too. People in Brazil are spending 5.4 hours a day on average in apps, people in Indonesia 5.3 and those in India 4.9.
That's a lot of time on your mobile. And substantially more than, say, the 3.5 hours in both France and Germany, the 3.8 hours in the UK and the 3.9 in the US.
Related posts:
— Padraig Belton, contributing editor, special to Connecting Africa