Omdia View: June 2021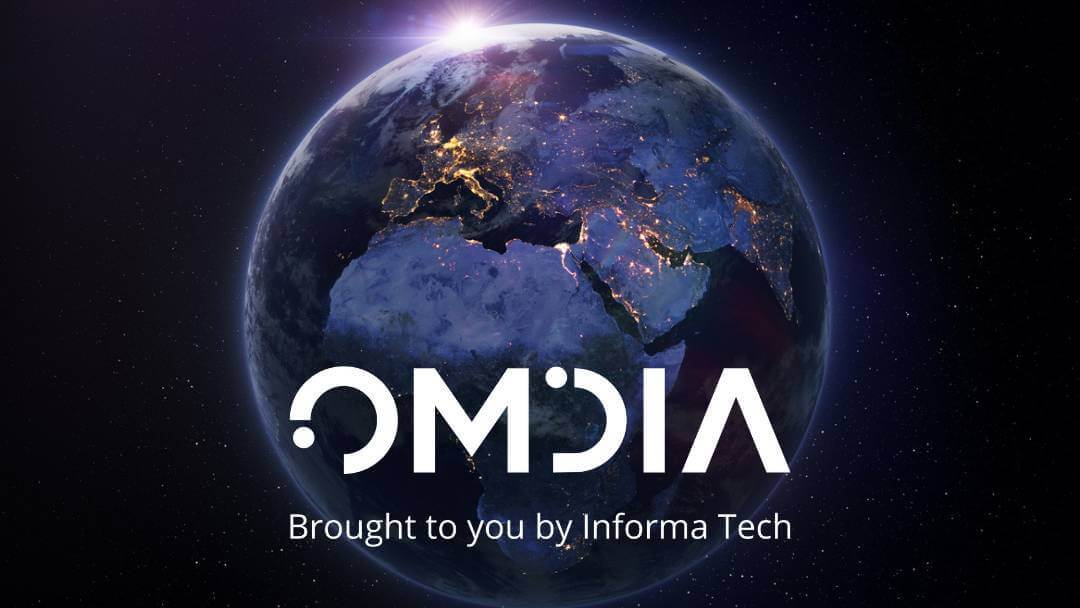 In June 2021, news highlights from Africa included the federal government of Nigeria's indefinite suspension of Twitter following the social networking service's decision to delete a tweet posted by the country's president.
In Ethiopia, the government announced the start of the process to divest a 40% stake in Ethio Telecom as part of its plans to liberalize the country's telecoms market.
While in Burkina Faso, Group Vivendi Africa launched a dual-play service to provide unlimited broadband and TV services via fiber network.
Here are Omdia's African highlights for the month:
Nigeria bans Twitter
— by Thecla Mbongue, Omdia senior research analyst, Africa.
On June 4, 2021, the federal government of Nigeria suspended the operations of Twitter in the country. The ban was announced as "indefinite" and followed Twitter's decision to delete a tweet posted by Nigeria's president.
According to the country's Minister of Information and Culture, Alhaji Lai Mohammed, the platform is persistently used for activities that could undermine "Nigeria's corporate existence."
The minister also criticized Twitter for deleting the president's post and added that "the mission of Twitter in Nigeria is very suspicious," as the platform had previously ignored tweets against the Nigerian government.
The federal government also directed the National Broadcasting Commission (NBC) to immediately begin the process of licensing all OTT and social media operations in Nigeria. For this rule to come into effect, the government has ordered service providers to block Twitter access.
According to the Nigerian Communications Commission (NCC), there were 140 million mobile data users in Nigeria at the end of May 2021. Omdia estimates that the number of Nigeria-based Twitter accounts was around 40 million in mid-2021.
Twitter is widely used in Nigeria, although it is not as popular as Facebook or WhatsApp. There will be repercussions for business owners and "influencers" who are unable to promote their activities via the platform. However, most of them are likely to run profiles on other OTT platforms, and service providers should not see much impact on data revenues and usage.
This development is the first open conflict between Nigerian authorities and an international OTT platform and is expected to result in an attempt to regulate OTT content in Nigeria.
In 2016, the NCC stated that it had no intention of regulating OTT services. At that time, the regulator was referring to voice and messaging services competing with the direct services of telecoms networks.
The government's current directive to license all OTT platforms in use in the country might be the first step toward sanctioning international tech firms locally whenever the government sees fit. The government is yet to disclose a schedule to license.
Orange announces e-health initiative in Morocco
— by Srushti Ghisad, Omdia research manager, Middle East and Africa.
Orange partnered with AXA Assurance in Morocco to acquire a majority stake in DabaDoc, an Internet company with a mission to improve access to healthcare, as part of the group's long-term strategy to establish itself as a multi-service digital operator in Africa and the Middle East.
The transaction is expected to close in the third quarter of 2021 with the expectation that the tri-party partnership will enable the development of digital solutions that rapidly scale and benefit patients and the entire African healthcare ecosystem.
Orange is present in 19 countries in the Middle East and Africa. The group's mobile money solution saw 20.3% growth in subscriptions year-on-year at the end of 2020.
Omdia expects Orange's mobile and fixed broadband subscriptions to grow from 141 million at the end of 2021 to over 153 million at the end of 2026.
Ethiopia announces tender process for the sale of 40% stake in Ethio Telecom
— by Danson Njue, Omdia senior research analyst, Africa.
The Ethiopian government has announced a tender process that signals the start of the divestment of a 40% stake in Ethio Telecom (the country's monopoly telecoms service provider).
The government plans to retain a 55% stake in the company, with the remaining 5% being offered to local investors through an initial public offering. According to the government, the 40% stake will be sold as a singular stake to a sole investor at a competitive price.
The Ethiopian telecoms market has recently attracted a lot of interest from multinationals following the government's decision to liberalize it by awarding two new telecoms operating licenses and divesting some of its stake in Ethio Telecom.
In May 2021, Ethiopia's telecommunications regulator, the Ethiopian Communications Authority (ECA), awarded one of two operating licenses to the Global Partnership for Ethiopia.
This partnership is a consortium comprising Safaricom, Vodacom and Vodafone (the latter two jointly own a 40% stake in Safaricom), as well as British development finance agency CDC Group, and Japan's Sumitomo Corporation.
The ECA has invited bids for the second license following the failure of South Africa's MTN Group to win the award after submitting a significantly lower bid.
The Ethiopian telecoms market remains largely underexploited and presents huge growth opportunities for new entrants.
According to Omdia research, Ethiopia had 48.9 million mobile subscriptions and a penetration rate of 43.7% at end-2020. The number of mobile subscriptions is projected to increase from 48.9 million in 2020 to 65.3 million at end-2026, a 33.5% growth.
Competition in the mobile broadband segment is beginning to shape up, with Ethio Telecom undertaking aggressive 4G network expansion projects in partnership with Ericsson to expand the service to areas outside the capital city of Addis Ababa.
Safaricom has announced plans for a commercial service launch in 2022, starting with 4G.
Vivendi launches FTTH in Burkina Faso
— by Thecla Mbongue, Omdia senior research analyst, Africa.
On June 5, 2021, Vivendi's African subsidiary, Group Vivendi Africa (GVA), launched FTTH services in Burkina Faso.
Branded Canalbox, the service is a dual-play platform combining unlimited broadband and TV services. It is initially available in the capital city of Ouagadougou.
The service is charged at XOF30,000 ($55) per month on a month-to-month basis, with a download speed of up to 50 Mbit/s.
Canalbox is the first competition for the FTTH services provided by fixed incumbent Onatel (branded Moov Africa), which launched FTTH in December 2020, also in the capital city. Onatel's FTTH service only covers broadband access and is charged at XOF60,000 ($110) per month.
On June 10, Orange became the first operator to launch FTTH in Burkina Faso, once again covering the capital city.
Orange offers free installation and two-month unlimited connections for XOF40,000 ($73). The monthly fees thereafter are XOF24,900 ($46) per month for a 40Mbit/s download speed and XOF49,000 ($92) for a 100Mbit/s speed.
According to Omdia, Burkina Faso had just over 20,000 fixed broadband subscriptions in 1Q21. In comparison, in the fourth quarter of 2020 the country had 10.9 million mobile Internet users, representing a population penetration of 51%.
Onatel has a share of 74% of the fixed broadband subscriptions with services mainly rendered over ADSL, then fixed wireless 4G and CDMA. Orange has the remaining 26% with services provided over fixed wireless 4G.
According to Omdia's forecast, fixed broadband subscriptions in Burkina Faso will increase from 18,796 in 2020 to 36,219 at the end of 2026, growth of 92.7%.
GVA is a sister company to pay-TV operator Canal Plus, which provides DTT and satellite TV services across francophone Africa, including Burkina Faso.
This development reinforces Vivendi's footprint. GVA currently operates in Gabon, Togo, Congo, Ivory Coast, and Rwanda. Its FTTH network covered more than 500,000 homes end-2020.
Vivendi's Africa operations generated €756 million ($895 million) in 2020, up by 4% compared with 2019.
Zamtel partners with Mastercard to promote financial inclusion in Zambia
— by Danson Njue, Omdia senior research analyst, Africa.
Mastercard and Zamtel have entered a strategic partnership that will enable Zamtel mobile money (MoMo) customers, including those without formal bank accounts, to make safe and seamless digital payments on the Mastercard network, thus helping to drive digital inclusion in the country.
Under the agreement, Zamtel will launch a range of Mastercard products including Mastercard virtual solution, Mastercard debit card, and Mastercard QR, enabling its mobile money users to conveniently make payments to merchants locally and globally.
The Mastercard virtual payment solution is linked to the customer's mobile money wallet, enabling them to make payments on global platforms regardless of whether they have a bank account or not. The Mastercard QR is an interoperable payment solution that enables users to make face-to-face payments by scanning the Mastercard QR code displayed at the merchant outlets.
Africa is recording increased demand in e-commerce and online shopping activities, which is a key driver for global payments service providers to expand their services across the continent through partnerships with mobile money service providers.
In February 2021, Mastercard signed a strategic partnership with MTN Group to enable its mobile money customers across 16 countries to shop and make payments to global merchants.
In April 2021, Airtel Africa signed an agreement with Mastercard to invest $100 million in Airtel Mobile Commerce BV (AMC BV), the holding company for several of Airtel Africa's mobile money operations.
Through the investment, Mastercard will also own and operate the mobile money businesses across all of Airtel Africa's 14 operating countries.
Mobile financial services is one of the key pillars in the digital service strategies of most telcos as a platform to monetize other digital services as well as a revenue stream.
According to Omdia, Vodacom, MTN, Airtel and Orange had a combined total of almost 140 million mobile financial services users by end-2020.
here
For more information about Omdia's consulting capabilities, contact them directly at [email protected] or reach out to the Omdia analysts by emailing [email protected]
Related posts: