Omdia View: May 2021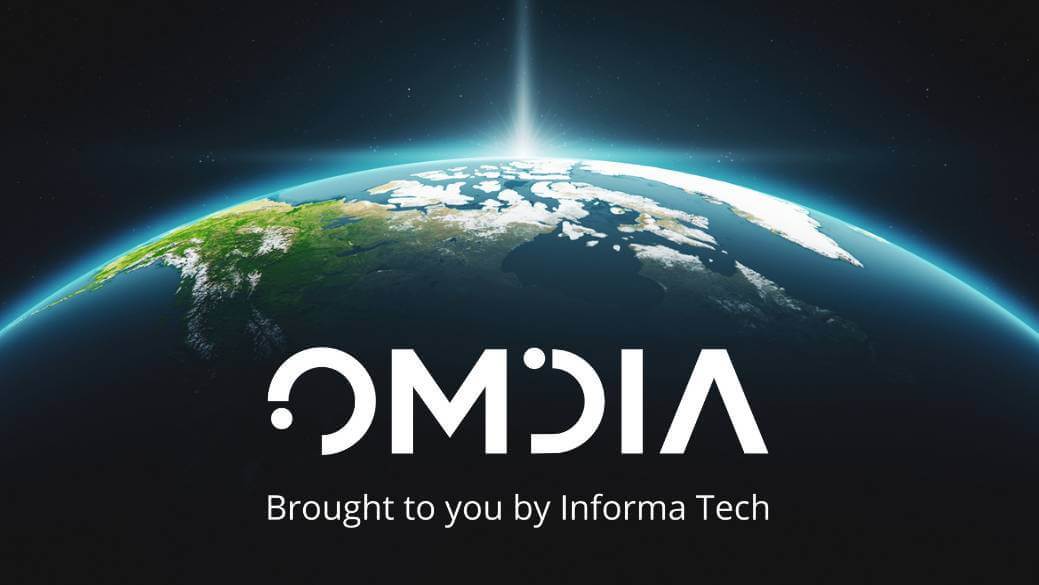 In May 2021, the key highlight in Africa was the award of one of the two operating licenses on offer in Ethiopia to the Global Partnership for Ethiopia, a consortium led by Safaricom.
Nigeria is also gearing up for 5G rollout and spectrum licensing and Lycamobile is planning its expansion in Uganda after securing a national telecommunications operator license.
Here are Omdia's African highlights for the month:
Safaricom-led consortium wins operating license in Ethiopia
— by Danson Njue, Omdia senior research analyst, Africa.
In May 2021, the Ethiopia Communications Authority (ECA) awarded one of the two operating licenses on offer to the Global Partnership for Ethiopia, a consortium comprising of Safaricom, Vodacom and Vodafone (which jointly own a 40% stake in Safaricom), British development finance agency CDC Group and Japan's Sumitomo Corporation.
The consortium paid $850 million, beating the $600 million bid from a consortium led by MTN Group, which was deemed too low by the bid evaluating committee.
The initial license period is 15 years with the right to apply for a renewal from the regulator.
Over the next decade, the Safaricom-led consortium plans to invest more than $8 billion in building its network infrastructure and services, with plans to launch commercial services by 2022.
Safaricom will own a 55.7% stake in the operations in Ethiopia followed by Sumitomo (27.2%), CDC (10.9%) and Vodacom (6.2%).
MTN Group and Safaricom were the only telecom operators that submitted bids by April 26, 2021, for the two telecom operating licenses on offer in Ethiopia.
The regulator evaluated the bids based on criteria that included the number of customers each company has, the companies' market shares in the countries in which they operate, the size of the telecom infrastructures they manage, their ability to build telecom infrastructure for a big country like Ethiopia, and annual income and profits.
The MTN-led consortium, which includes the Silk Road Fund (China's state-owned investment fund), still has a chance to bid for the second license, which will be awarded in the coming months.
The Ethiopian government plans to liberalize its telecoms market by awarding two new telecom licenses to multinational companies; it also plans to divest a 45% stake in Ethio Telecom, the country's sole telecom operator.
According to ECA, the Global Partnership for Ethiopia will play a significant role in advancing Ethiopia's digital economy, in addition to providing world-class telecom services.
The liberalization is projected to drive competition and growth in the country's telecom market, which remains largely underdeveloped with mobile subscriptions and penetration at 48.9 million and 43.8%, respectively, at end-2020.
Omdia forecasts that the number of mobile subscriptions will grow by 22.4% between 2021 and 2026 to reach 65.3 million.
Nigeria rules in favor of 5G rollout, prepares to offer spectrum
— by Thecla Mbongue, Omdia senior research analyst, Africa.
On May 19, 2021, The Senate of Nigeria approved the recommendations issued by the Joint Committee on Communications, Science and Technology, ICT and Cyber Crimes, and Primary Health Care and Communicable Diseases on 5G networks in Nigeria and their technological impact on Nigerian citizens.
The committee ruled out any link between COVID-19 and 5G rollout and advised on the deployment of the technology as a tool to improve Nigerians' way of life, including education, agriculture, security, entertainment and governance in general.
The committee also advised a six-month waiting period before the rollout to allow the government to conduct necessary research and observations on global 5G trends. During this time, stakeholders will also be able to run feasibility studies.
Despite the six-month research and observation timeframe imposed, this is a decisive move that is expected to speed up 5G licensing in Nigeria.
In early May, the Nigerian Communications Commission (NCC) and Nigerian Communications Satellite (NigComSat) signed a memorandum of understanding to facilitate the release of contiguous bandwidth in one of the most suitable frequency spectrum bands for early deployment of 5G in Nigeria.
The two organizations plan to relocate NigComSat's NG-1R satellite to the standard C-band 300MHz (3.9-4.2GHz) portion of the band, which is considered more suitable in terms of satellite service offering due to the advantage of cheaper terminal devices for end users. Such relocation will leave the non-standard C-band 400MHz (3.5-3.9GHz) portion of the band for 5G use, and the cost of relocating the NG-1R is expected to be covered by the proceeds of the 5G spectrum auction.
According to NCC's executive vice chairman, Professor Umar Garba Danbatta, the C-band (3.4-3.9GHz) stands out among the spectrum bands used for 5G because its balancing point between coverage and capacity provides the perfect environment for 5G connectivity.
The C-band is most suitable and appropriate for immediate deployment of 5G services taking into consideration the availability of the device ecosystem, with 60-70% of global commercial 5G network deployment currently in the band.
For optimal 5G performance, an average of contiguous 100MHz of spectrum in the C-band is required by an operator. However, in Nigeria, only 120MHz of the band (3.4-3.52GHz) is available for mobile services while the remaining 680MHz (3.52-4.2GHz) of the band is used by NigComSat satellites.
As of the second quarter of 2021, only telecoms market leader MTN has conducted 5G trials in Nigeria. Omdia expects the operator to be a pioneer in terms of 5G deployment in the country, considering its current and growing involvement in fixed wireless broadband usage.
According to Omdia, ISPs such as Smile, Spectranet and Swift lead the fixed wireless broadband market. The number of fixed broadband users is forecast to increase from 2.4 million in 2020 to 4.2 million in 2026. Over 90% of the subscriptions will come from fixed wireless networks (LTE, 5G).
Lycamobile awarded Uganda's fourth NTO license
— by Danson Njue, Omdia senior research analyst, Africa.
Lycamobile, part of UK-based Lycamobile Group, has been awarded a National Telecommunications Operator (NTO) license in Uganda, becoming the fourth operator to be awarded such a license.
The other operators are MTN, Airtel, and Uganda Telecom Limited (UTL).
Lycamobile entered the Ugandan market in January 2020 when it acquired Tangerine, a fixed wireless operator, and proceeded to launch commercial MVNO services in April 2020.
Under the NTO license, Lycamobile is expected to extend its network coverage to 90% of the country in five years. In addition, the operator is expected to list a minimum of 20% of its shares on the Uganda Securities Exchange.
In 2020, Uganda adopted a new licensing framework developed by the Uganda Communications Commission (UCC), aimed at easing market entry for new operators and enhancing competition, growth and local ownership of telecom services.
The new framework introduces six new license categories: National Telecommunications Operator (NTO), National Public Service Provider (NPSP), Regional Public Service Provider (RPSP), National Public Infrastructure Provider (NPIP), Regional Public Infrastructure Provider (RPIP) and the license to provide communal access.
In addition, the UCC hopes to leverage the new framework to intensify the rollout of broadband services and promote effective utilization of the available spectrum resources.
The award of the NTO license to Lycamobile is expected to drive competition in the market, which is largely dominated by MTN and Airtel.
MTN offers a range of mobile and fixed and digital services including 3G, 4G and mobile money (MoMo), and has announced the launch of 5G trials in partnership with China's ZTE Corporation.
According to Omdia research, Uganda had 27.7 million mobile subscriptions and a penetration rate of 60.4% at end-2020. Mobile subscriptions are projected to grow by 19.3% between 2021 and 2026 to reach 34.5 million.
You can find Omdia's full Middle East & Africa News Digest here.
For more information about Omdia's consulting capabilities, contact them directly at [email protected] or reach out to the Omdia analysts by emailing [email protected].
Related posts: