Hot startup of the month: Kenya's Farmshine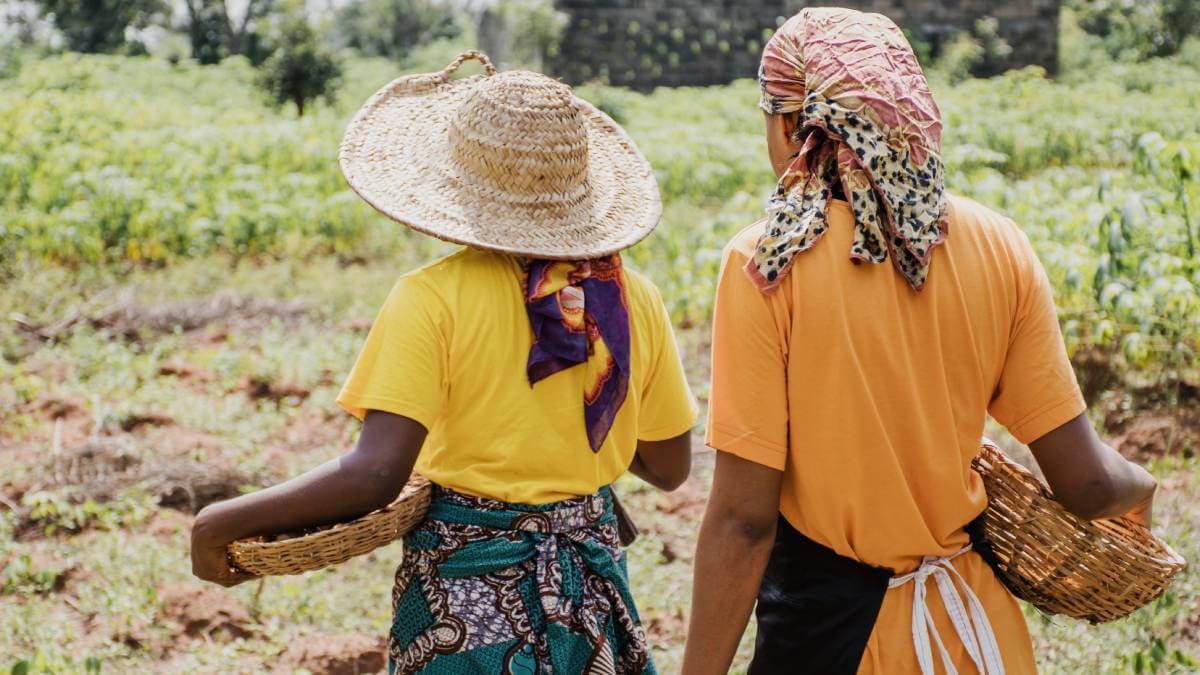 About 80% of sub-Saharan Africa's agricultural production is by smallholder farmers and the female share of the agricultural labor force in the region is the highest in the world. Yet this female-dominated workforce has been unsupported for too long.
Often having to juggle domestic duties and agricultural work – sowing and harvesting the crops while ensuring their families have food on the table – women face bigger challenges in achieving high yields than men do, an issue compounded by their relative lack of access to land, agricultural extension services and new technologies. Failing to provide adequate support to this crucial workforce harms global food production.
According to the UN's Food and Agriculture Organisation (FAO), if women were given the same access to productive resources as men, they could increase the yields on their farms by up to 30%, which would in turn reduce global hunger by between 12% and 17%.
In Africa, where tech entrepreneurs are increasingly building out digital platforms to solve fundamental problems, there are a number of companies operating in the agriculture space, working on solutions designed to help farmers produce more and better crops and make more money, thus making a sector still known for its poverty more sustainable.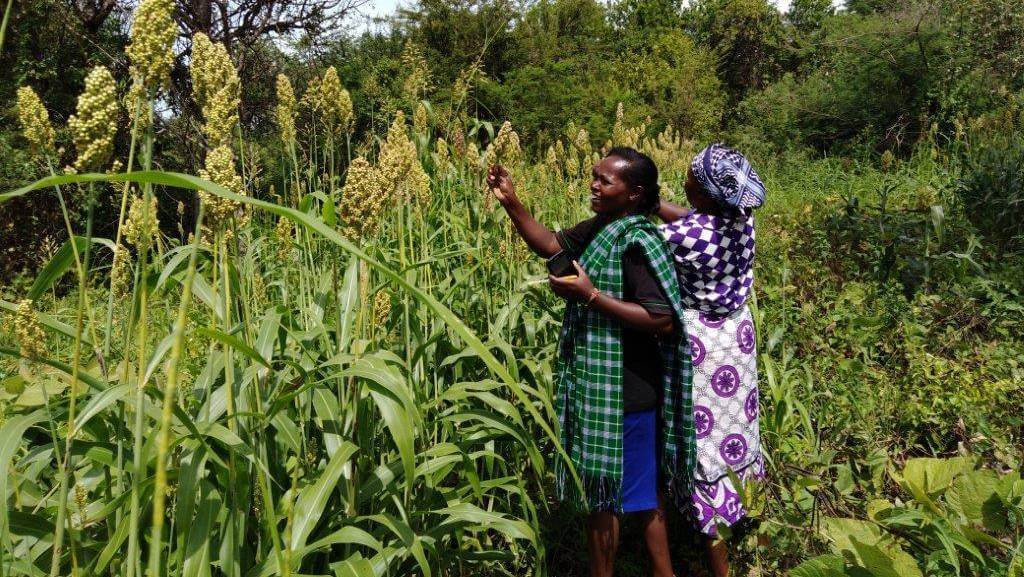 Key among them is Kenya's
Farmshine
, which helps smallholder farmers aggregate quality crops for sale directly to large buyers. Formed in 2017, the startup also licenses its platform to help organizations manage the entire agriculture value chain with end-to-end traceability.
Basically, Farmshine allows farmers, buyers and service providers to trade on mutually beneficial terms, away from the meddling of middlemen. Its agriculture operating system allows smallholder farmers – 70% of whom are women in Kenya – to aggregate and sell their harvests directly to large commodity companies.
App assistance
The Farmshine mobile app ensures farmers are offered clear, fair and reliable contracts from legitimate buyers. Combine this with the on-the-ground support provided by Farmshine's field officers, and the female-driven smallholder farmer industry is getting a real boost.
Co-founder Chris Mimm says over half of the farmers on the Farmshine platform are women, a percentage the startup is proud of but wants to increase, and that Farmshine is offering them very real assistance in growing their businesses.
"In addition to helping them sell more crops at better prices, our platform provides female farmers with a verifiable trade history. Based on this record, these farmers can, for example, apply for loans or purchase inputs on credit. This is a vital enabling factor in connecting farmers to the broader agricultural ecosystem," he said.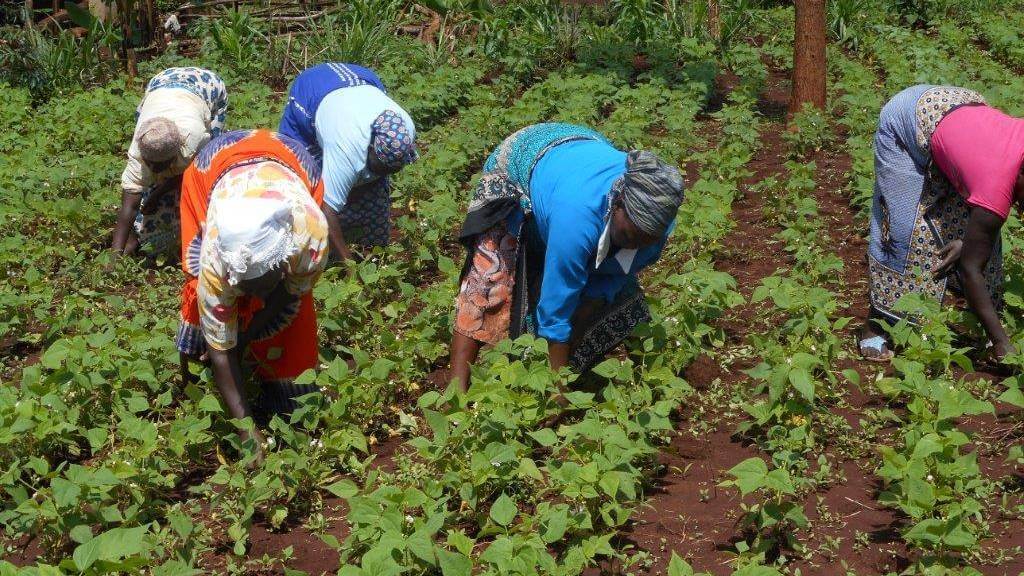 Farmshine's founding team has some expertise in this space, with CEO Luca Alinovi previously the head of the FAO Kenya and Somalia offices, while Mimm's Co-founder Alessio Colussi was head of Green Coffee at Illycafe before leading the agribusiness team at FAO Kenya.
The company was formed to solve a problem recognized during their time at FAO, that the traditional analog agriculture value chain prevented farmers, especially women, from realizing the true value of their production.
"Traditionally, there was no way for smallholder farmers to transact directly with large buyers. Buyers were simply not able to process thousands of small purchases. By enabling farmers to aggregate large quantities of product, validating the quality through our field teams, and providing traceable logistics and payments, we have addressed a major problem on both the supply and demand side of the market," explained Mimm.
Investor interest
So significant was the potential of Farmshine to address these problems that in December 2019 the startup raised US$250,000 in funding from GMC coLABS – an early-stage, sector-agnostic, gender-aware investment portfolio of impact investor Gray Matters Capital.
"Since then, we have partnered with both 2Scale and the World Bank to connect farmers to our platform through licensing partnerships with county governments in Kenya," Mimm said.
"In 2020, the company partnered with Vestergaard, a Swiss multinational with extensive experience in the African agriculture sector. Through this partnership we have created a new company, Grainconnect, which combines Farmshine's platform with Vestergaard's expertise in storing agricultural commodities. Ultimately this partnership will enable the company to increase the net income and decrease the economic risk of tens of thousands of farmers throughout Kenya and Africa."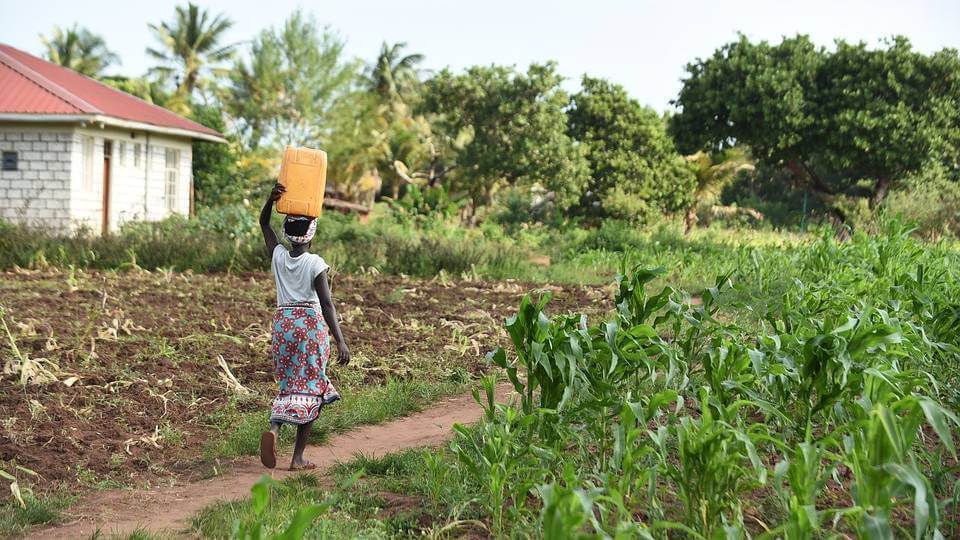 Although Farmshine is for now focused on scaling its operations in Kenya, Mimm said it is looking at expanding to other East African countries as well as exporting its product to Europe.
---
Want to know more about African startups and new innovations on the continent? Check out our Innovation Hub here on Connecting Africa.
---
In spite of the strong growth, Farmshine, which receives a percentage of the trade conducted on its platform, has faced numerous challenges in changing the way things are done.
"Changing any established system is inevitably challenging. It took time to convince large buyers that smallholder farmers could produce the quantity and quality of crops they require. Similarly, we worked to convince farmers that the effort required to produce a higher quality product would be reflected in the prices they were paid at harvest," Mimm said.
That challenge has now been overcome, at least in Kenya, and Farmshine is now working towards helping Africa's female-run smallholder farmers access market quicker and more easily than ever before.
Related posts:
*Top image source: Farmland photo created by freepik - www.freepik.com.
— Tom Jackson, co-founder of Disrupt Africa, special to Connecting Africa