Hot startup of the month: Kenya's Wowzi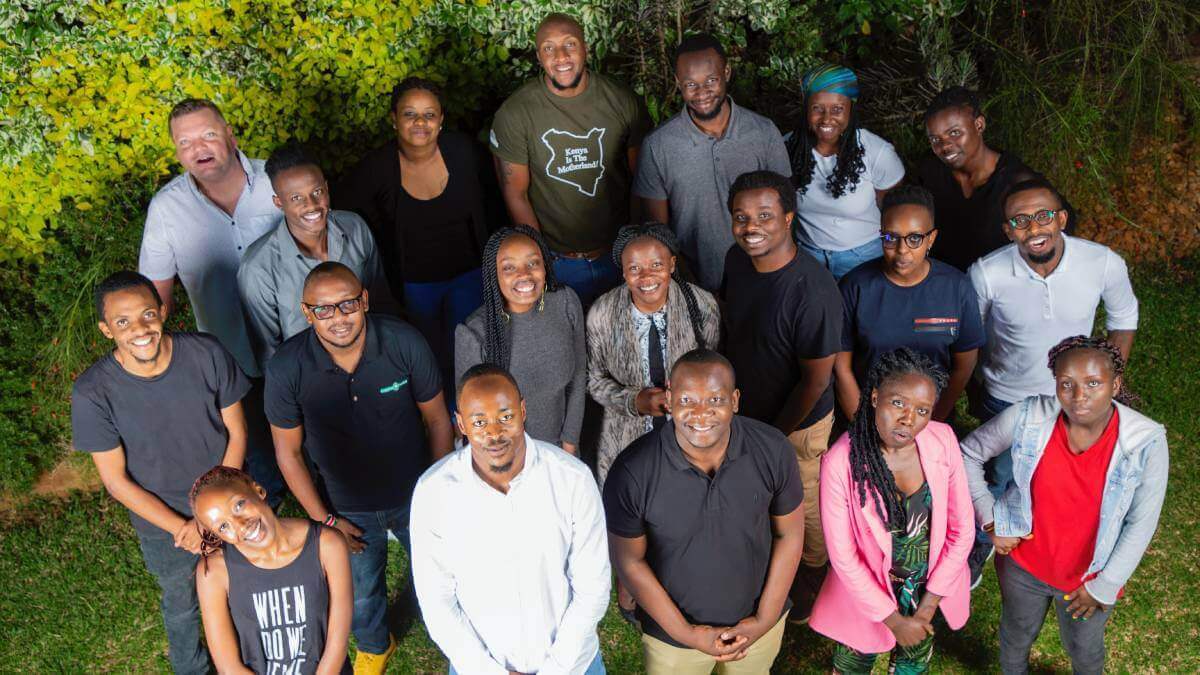 There will be an estimated 475 million mobile Internet users in Africa by 2025, with the median age on the young continent standing at 20. Smartphones will account for 65% of phones in service, and more and more people will be making purchasing decisions online. This is a huge opportunity for new business models.
One such is Kenya's Wowzi, an online marketplace founded in 2020 that claims to "democratize influence" in the world of social media, helping everyday users connect with big brands and make money by amplifying their messages or products.
The age of the social media influencer is upon us, and Wowzi, and a few notable investors, are betting big on its potential impact in Africa.
In a nutshell, Wowzi has built a self-serve platform that allows brands to create and manage distributed messaging campaigns that utilize thousands of regular people, who themselves get paid for offering online endorsements of products. Wowzi onboarded 70,000 influencers across Kenya, Uganda and Tanzania in its first 18 months.
"Every day, we are helping emerging creators monetize their social media presence through micro jobs or gigs online commissioned by brands," said Brian Mogeni, Wowzi's co-founder and CEO, who launched the startup alongside Mike Otieno and Dr. Hassan Bashir.
Brand ambitions
The Wowzi platform is aimed at brands of all shapes and sizes, in any industry, but in its short life it has already worked with some big hitters, excited by this new and more holistic approach to marketing. Brands like Netflix, Safaricom, Diageo, Coca Cola, P&G and Absa Bank are designing campaigns on the platform that involve 5,000 or more people at a time.
The beauty of Wowzi is that through scalable marketing automation, brands can run massive, hyper-targeted campaigns that achieve higher return on investment for marketing dollars, consistently delivering better sales leads while increasing conversions.
"Previously, brands could only engage a few dozen celebrity personalities, but struggled setting pricing, contracting, talent management, job fulfillment, understanding return on investment (ROI), transparency in results and finance, and managing timely payments. Influencer campaigns used to take weeks or months to set up and run; they now take minutes," Mogeni explained.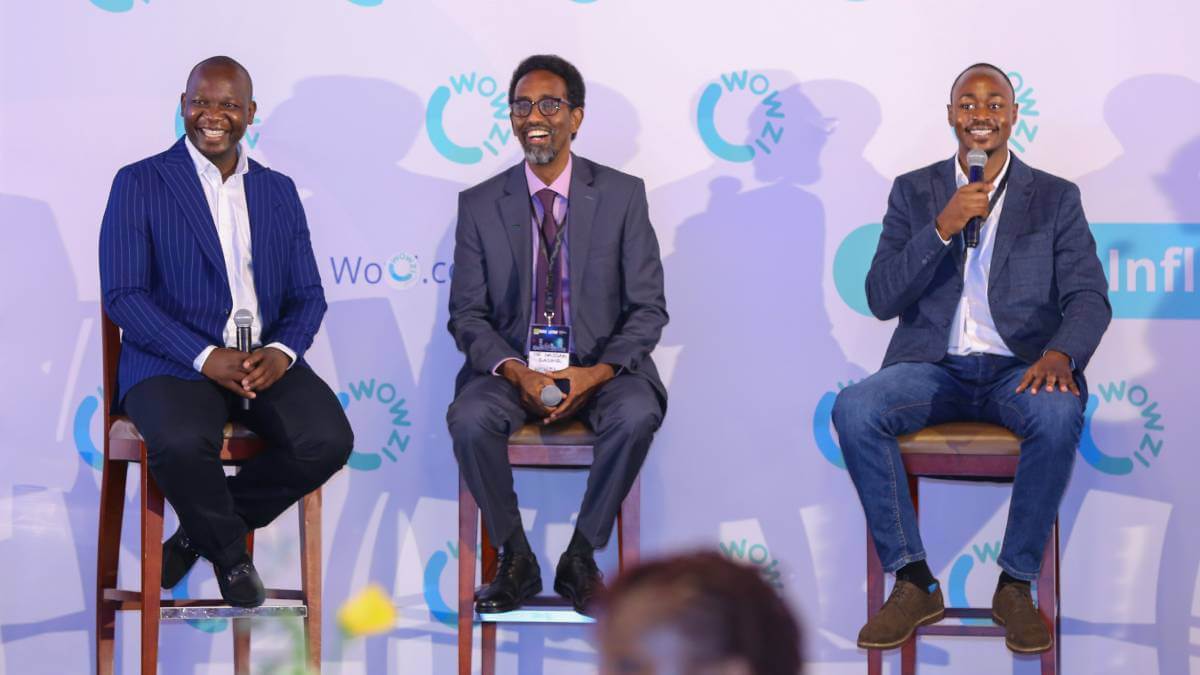 As a first-mover in this market, Wowzi is setting the standard for what comes later, quite a responsibility for an early-stage tech startup from Nairobi.
"We are now a price setter in the market for influencers, and our platform sets a new gold standard in transparency around where and how money is used. Campaign results and ROI are presented through automated reporting, a crucial component for performance marketing teams that are under increased pressure to show measurable ROI for marketing dollars. We will continue to invest heavily in these performance features," Mogeni said.
Investing in the future
To make such investment, Wowzi needed to raise capital, and the company has secured a total of US$3.2 million across pre-seed and seed funding rounds. Its seed round was a US$2 million affair announced late last year, led by Africa-focused VC firm 4DX Ventures.
With investment secured, the startup wants to build out its platform further and expand operations across the continent. Mogeni believes there is plenty of space in which to grow.
"Brands are increasingly aligning their marketing strategies to tap into micro and nano content creators looking to monetize their social media accounts, because they get higher engagement with their followers on posts and they are more believable messengers than celebrity personalities," he said.
"Brands now also realize they can play a leading role in further digitizing business while investing in sustainable livelihoods for young African creators. Wowzi exists at the intersection of the future of marketing and the future of work by bringing dignified brand jobs online."
Jobs for GenZ
The job creation potential of Wowzi, on a continent where jobs for young people are few and far between, cannot be overstated.
"We can't ignore the overwhelming truth that young people lack opportunities across the continent and we understand that youth are rightfully worried about the future. Here in Kenya, where 70% of our national economy is in the informal sector, GenZ African youth have little hope of accessing formal employment for a generation. Training programs only take us so far, but the system needs to shift to make a difference," Mogeni said.
All of this means Wowzi is operating in a potentially very lucrative space. Currently, advertisers spend US$30 billion annually across Africa. Globally, influencer marketing is a US$10 billion space, growing at 33% year-on-year. The market research opportunity globally sits at over US$80 billion.
"When it comes to turning influencers into e-commerce storefronts through social selling, the opportunity is so massive, it has not been accurately or fully quantified. The true scale of the social selling opportunity across African markets is still unknown, but for context, Alibaba's annual 'Singles Day' shopping event saw gross merchandise value reached more than US$31 billion in a single day, double that of Black Friday and Cyber Monday combined, with sales hitting US$1 billion in a little over one minute of trading. We are strong believers that the future of commerce and marketing across the African continent will follow suit," explained Mogeni.
---
Want to know more about African startups and new innovations on the continent? Check out our Innovation Hub here on Connecting Africa.
---
Wowzi aims to ensure that everyone can be part of this bright future, especially young people overlooked by traditional employers. The startup says it has delivered over 350,000 jobs so far and wants to hit one million over the course of this year.
"Our thinking is that new media is part of the answer, and the key is in empowering a new class of creators. We are witnesses to the incredible creativity of people around us, and our mission became to connect capacity to opportunity, or as we say more commonly – connect influencers to brands," he said.
"This is in stark contrast to creator platforms we've looked at where only a handful of celebrity creators and personalities at the top take home the lion's share of earnings. We wanted to create gigs that pay a few dollars at a time so that nano influencers can stack one on top of another - and provide the building blocks for sustainable livelihoods," he concluded.
Related posts:
*Top image is of the Wowzi team. (Source: Wowzi).
— Tom Jackson, co-founder of Disrupt Africa, special to Connecting Africa