SA government pledges $158M for 'SA Connect' program by 2025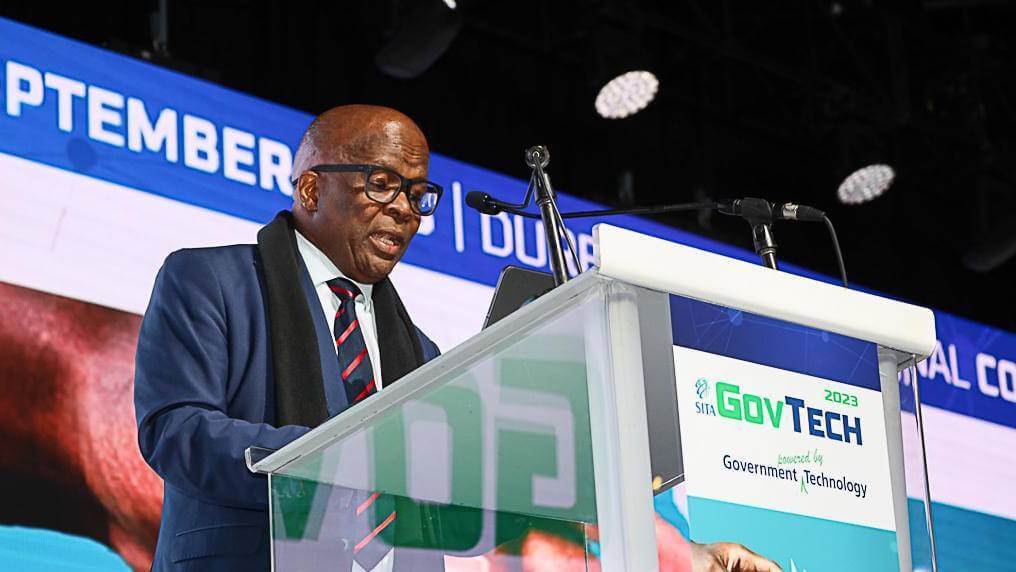 South Africa plans to spend R3 billion (US$158 million) by 2025 on its "SA Connect" project, which aims to connect the country's government municipalities, healthcare facilities and schools to the Internet.
That's according to South Africa's Department of Communications and Digital Technologies (DCDT) Minister, Mondli Gungubele, who was speaking at the GovTech 2023 conference in Durban, KwaZulu-Natal, on Tuesday.
He said the DCDT will roll out connectivity to the value of R3 billion in the 2023/24 and 2024/25 financial years, to implement phase two of the SA Connect project.
He did however admit that even though this is the budget given by the National Treasury, he does not believe that R3 billion is enough "if we take into account the required pace of connectivity and scale and the global challenges."
SA Connect has been on the cards since 2013, but progress has been slow on the country's plans to provide universal access to broadband services for all South Africans, prioritizing rural and underserved areas.
The project – supported by state-owned entities such as the State Information Technology Agency (SITA), Broadband Infraco and Sentech – aims to connect 5.8 million sites to high-speed Internet by 2025/26, as part of phase two of the rollout.
"During phase one, only about 1,000 government facilities have been connected – a pace we are not comfortable with," Gungubele said.
"Phase two involves SITA upgrading and connecting government sites from existing budget and the Independent Communications Authority of South Africa (ICASA) imposing universal service obligations on mobile network operators to connect 18,036 schools, 3,873 health facilities and 8,241 traditional authority sites," he added.
Former DCDT Minister Khumbudzo Ntshavheni promised back in February 2023 that the SA Connect program would also roll out 14,024 community Wi-Fi hotspots in the 2023/24 financial year across 16 districts, with another 19,515 community Wi-Fi hotspots in 36 districts planned for the 2024/25 financial year.
2023 is the 15th year that SITA and the SA government are hosting the GovTech conference. The 2023 theme is "Digital Economy for Digital Transformation and Inclusive Growth."
The rest of Minister Gungubele's speech posed more questions than answers – calling on the delegates at GovTech to come up with tech solutions to issues including the digital divide, devices and data affordability, and the role of policymakers in the digitalization of South Africa's economy.
"This [conference] has been [taking place] for more than 14 years. The biggest question we must answer is what has happened since then? What has happened to the Internet penetration since then? What is the coverage since then? At what level is our manufacturing since then? How many of us have digital skills since then? How many small and medium enterprises (SMEs) have access since then?" he asked delegates.
He went on to say that digital enablement relies on data – its accessibility, affordability, real connectivity and devices in the hands of the people.
"We may penetrate our country with Internet at 100% physically, but if those who are surrounding it are not able to use it productively it becomes a futile exercise," he added.
"So, when we talk about inclusion, digital economy, real connectivity, I repeat, it means that data is affordable and people are trained effectively to make use of it and there is Wi-Fi that makes it possible for them to access it," the minister said.
Smart city aspirations
Executive Mayor of eThekwini Metropolitan Municipality (Durban) Mxolisi Kaunda also spoke at the event and said that Durban is on the path to becoming a smart city.
"We all know that smart cities rely heavily on technology to provide quality services, growing the economy and creating new jobs. It is for this reason that we have forged strategic partnerships with institutions of higher learning, including IT related institutions, to drive the digital scale of the future," he said.
Kaunda announced a new IT skills development program where the city aims to train 1 million young people in IT skills over three years, to reduce youth unemployment.
"Building a capable developmental state requires all of us to use technology as a strategic tool to enhance service delivery and improve efficiency of our key economic sectors so that we can be able to address the challenges of poverty, unemployment and inequality," he added.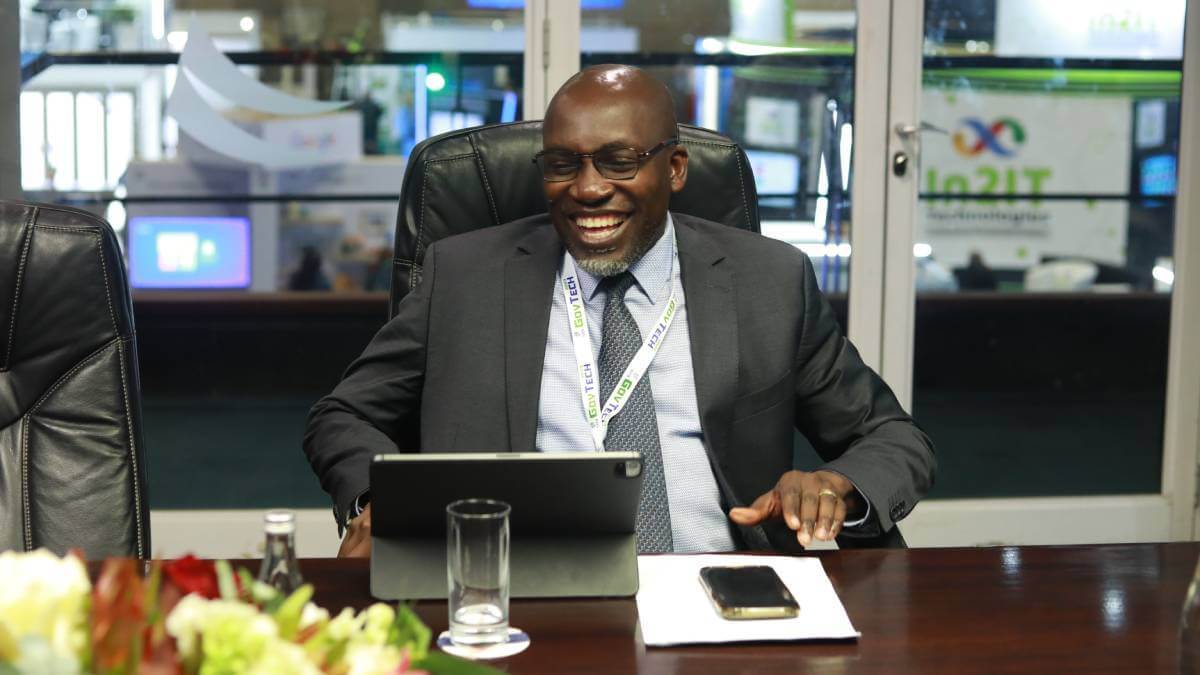 "This conference sends a strong message to all of us that as a country we are now at a critical point in the digital revolution," Kaunda said.
Digital inclusion for all
"Our people would be better if the digital world made their access to services easier and affordable even in the most rural of our communities," added KwaZulu-Natal Premier Nomusa Dube-Ncube.
She said that local government is accelerating efforts to build a smart province while implementing a digital transformation strategy that leaves no one behind.
"Digital transformation should not be a vanity project, but a catalyst for the creation of a better life for all our people," she said, adding that there needs to be particular focus on digitally excluded communities in the province.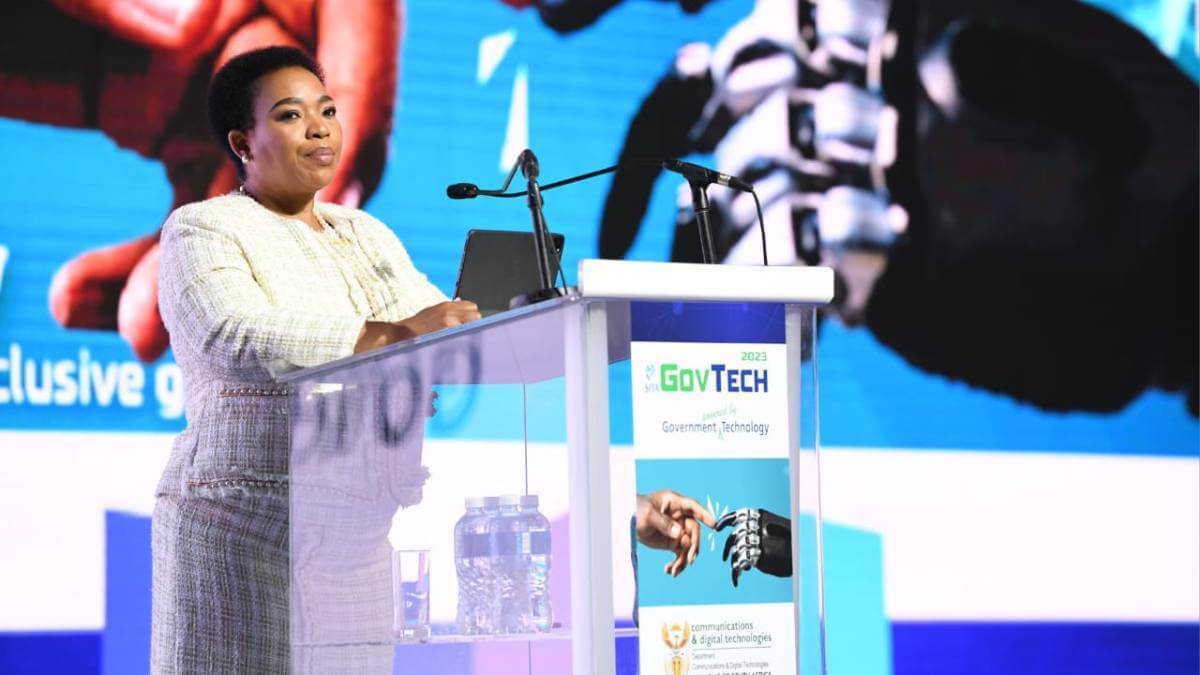 "Higher levels of technology literacy amongst government officials without corresponding levels in the populace will also be fruitless. Innovation is for the improvement of life in our understanding and if citizens cannot make use of technology, it is of no use to ourselves and to our country," Dube-Ncube continued.
Related posts:
*Top image is of South Africa's communications and digital technologies Minister, Mondli Gungubele, speaking at GovTech 2023. (Source: KwaZulu-Natal provincial government).
— Paula Gilbert, Editor, Connecting Africa