Nigeria launches $618M fund for young tech entrepreneurs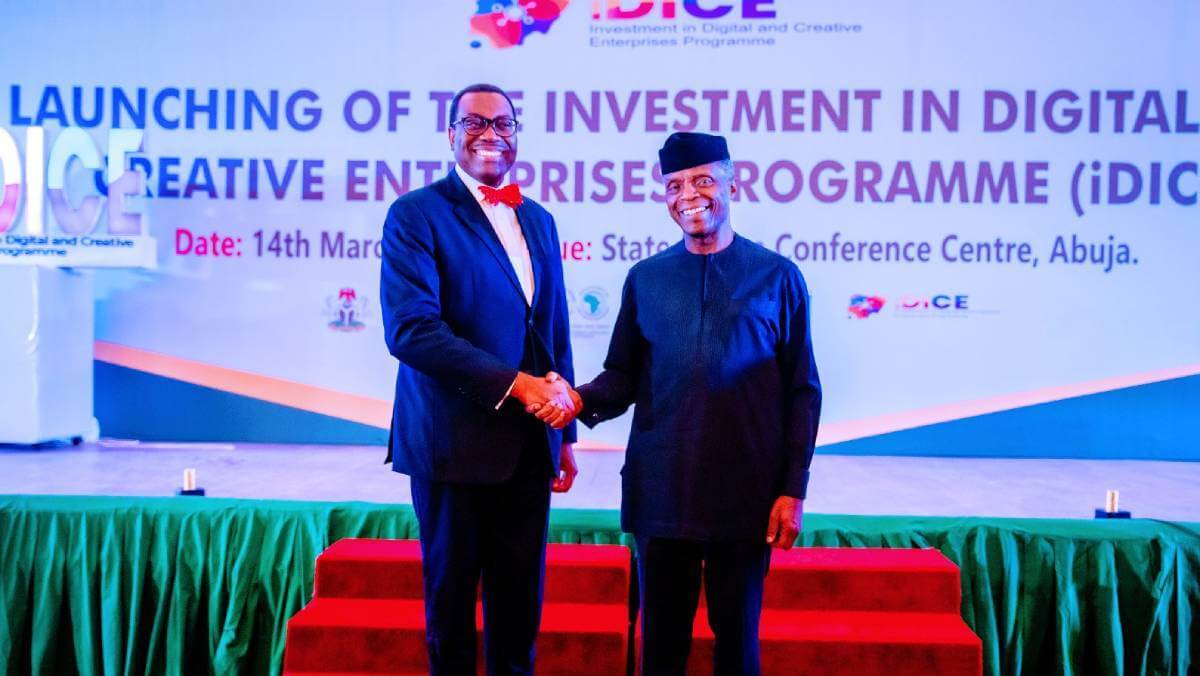 The African Development Bank, Nigeria's government and other partners have launched a new $618 million fund aimed at supporting tech and creative sectors for the youth in Nigeria to spur the growth of innovation on the continent.
Nigeria's Vice President Yemi Osinbajo launched the Investment in Digital and Creative Enterprises (iDICE) program in Nigerian capital Abuja this week.
The African Development Bank Group is the largest funder of iDICE, providing $170 million. The French government, through the Agence Française de Développement, will contribute €100 million (US$116 million), and the Islamic Development Bank – pending approval from its board – is expected to provide $70 million in co-financing.
The Nigerian government, through its executing agency, the Bank of Industry, will provide $45 million in counterpart funding through loans for qualifying startups. Meanwhile other institutional and private sector investors are expected to provide around $270 million in additional funding for the implementation of the strategic initiative.
Funding for Nigeria's youth
The program will support young Nigerians ranging from ages 15 to 35 who are entrepreneurs and involved in the early stages of creative, innovative and technology-enabled ventures.
The iDICE will attract direct investments in more than 200 technology and creative startups and provide non-financial services to about 450 digital technology small and medium enterprises. It has a potential to generate $6.4 billion for Nigeria's economy and iDICE is expected to create 6 million new jobs for young Nigerians.
African Development Bank President Akinwumi Adesina stressed the need to leverage the huge potential of the iDICE for sustainable job creation and economic transformation.
"We are retooling Nigeria to be more competitive in an increasingly digital world. We are creating hope for a new Nigeria, driven by the power of the youth," he said at the launch event in Abuja.
Support for African innovators
Speaking at the launch, Nigeria's vice president also emphasized the importance of a coordinated approach to innovation across Africa.
"It is now imperative to commence a coordinated approach towards innovation on the continent, bringing together all stakeholders to coordinate efforts at scaling up investments and building programs that provide the right enabling environment and produce talent pipelines that support the growth of innovation on the continent," Osinbajo said.
"But we must do more. The government must provide more support for startups and small businesses, and investors must provide more funding. This is why the Investment in Digital and Creative Enterprises Program is important," he added.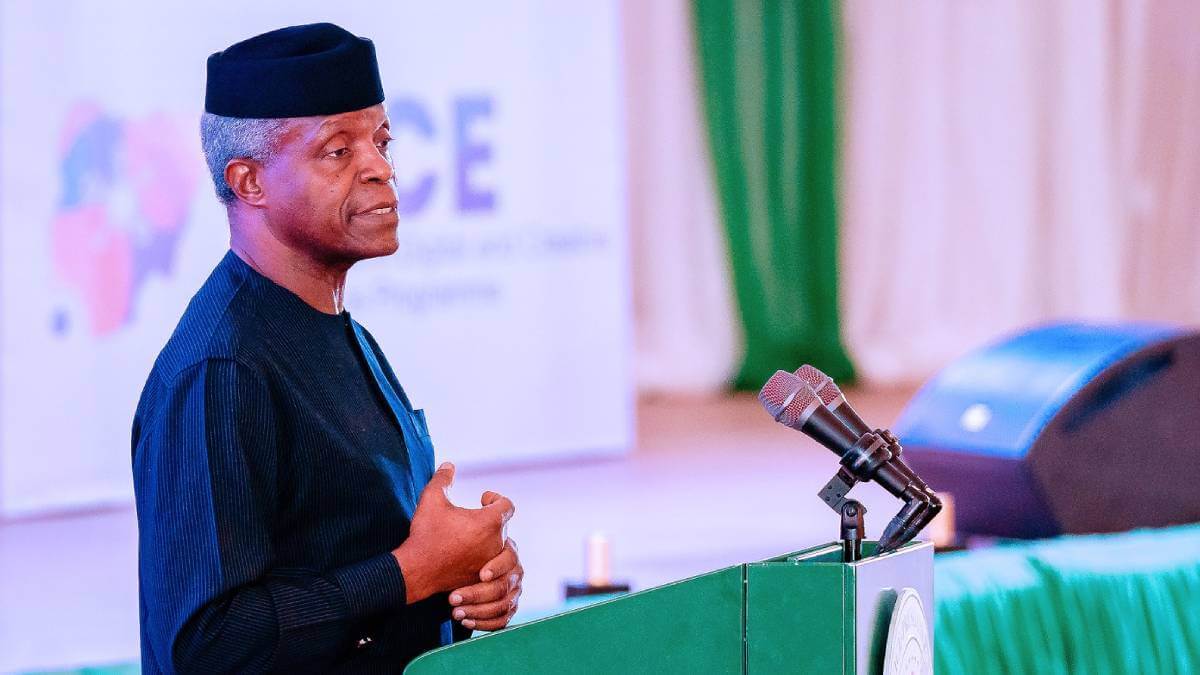 The vice president said that over the past few years there has been a consistent rise in venture capital investments in Nigeria's technology ecosystem. He referenced Disrupt Africa's 2022 Tech Funding Report, which found that Nigeria was the best-funded country in Africa for the second year running, with 180 startups making up about 30% of Africa's funded ventures, raising almost $1 billion in 2022.
"This influx of private capital has enabled startups to expand operations and create new jobs while contributing significantly towards our own GDP growth. There are of course thousands of startups that have used private funds or debt that goes unrecorded. I think they probably constitute the majority in our country," Osinbajo added.
iDICE also aims to enhance regulatory policy frameworks such as Nigeria's 2022 Startup Act; provide access to financing through an independently managed venture capital fund; and provide technical resources to de-risk digital and creative companies at scale in a sustainable manner.
This week, Middle East and North Africa (MENA) seed investor Flat6Labs also announced the launch of a $95 million seed fund for West and East Africa aimed at investing in 160 tech startups over the next five years.
Related posts:
*Top image is of African Development Bank President Akinwumi Adesina (left), and Nigeria's Vice President Yemi Osinbajo (right), launching the Investment in Digital and Creative Enterprises (iDICE) program in Abuja, Nigeria, on March 14, 2023. (Source: The Office of the Vice President of Nigeria)
— Paula Gilbert, Editor, Connecting Africa