Qualcomm in search of African 5G innovators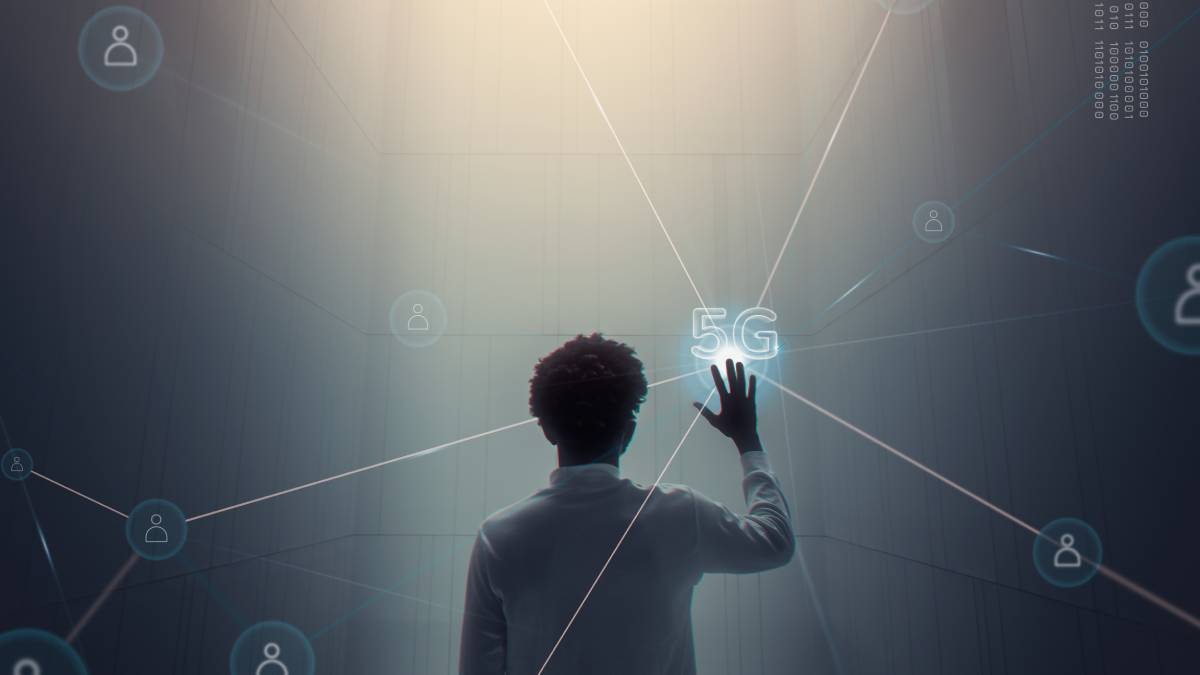 Semiconductor and software giant Qualcomm Technologies is looking for African startups to come up with unique use cases and innovations for 5G as part of a startup mentorship program it's calling "Make in Africa."
"Who can be better placed than Africans themselves, to understand, design and implement solutions that meet African needs? While much of 5G-enabled use cases may look futuristic or perhaps even out of reach, waiting for it to mature fully can be a huge mistake," Sudeepto Roy, VP of Engineering for Qualcomm Technology Licensing, told Connecting Africa in an interview ahead of the program's launch.
Roy said ignoring 5G and associated technologies such as robotics, Internet of Things (IoT), artificial intelligence (AI) and machine learning (ML) can further widen the digital inequality and competitiveness gap.
"The solution lies in teaching innovators already active in Africa about these new technologies, providing them with platforms upon which they can add their own innovations, guiding them to secure their innovations through IPR [intellectual property rights] protection, and subsequently helping them launch compelling products and services that meet Africa's market and consumer needs," he explained.
Make in Africa
Roy said the Qualcomm Make in Africa startup mentorship program is the first program of its kind from the group in Africa and will be open to any startup company that meets the eligibility criteria to participate.
"This equity-free mentorship program builds on Qualcomm's experience from operating similar initiatives in India, Taiwan and Vietnam, where the objective is to identify promising early-stage startups who are eager to apply advanced connectivity and processing technologies in bringing innovative end-to-end systems solutions, including hardware, for African needs," he said.
Make In Africa is one part of Qualcomm's Africa Innovation Platform, which launched this week to provide mentorship, education and training programs to support the development of Africa's emerging technology ecosystem. The other two parts are the Qualcomm Africa University Relations program and Qualcomm Wireless Academy.
For Make in Africa, applications will be narrowed down through multiple selection rounds to twelve finalists that will move forward to the mentorship stage towards the end of the second quarter of 2023. That stage will involve business coaching, access to engineering consultation for product development and guidance in protecting intellectual property.
After the mentorship period, three winners will be selected in a grand finale event at the end of 2023.
Applications will open in mid-December 2022, Roy said, and Qualcomm will hold online webinars to offer information sessions about the program.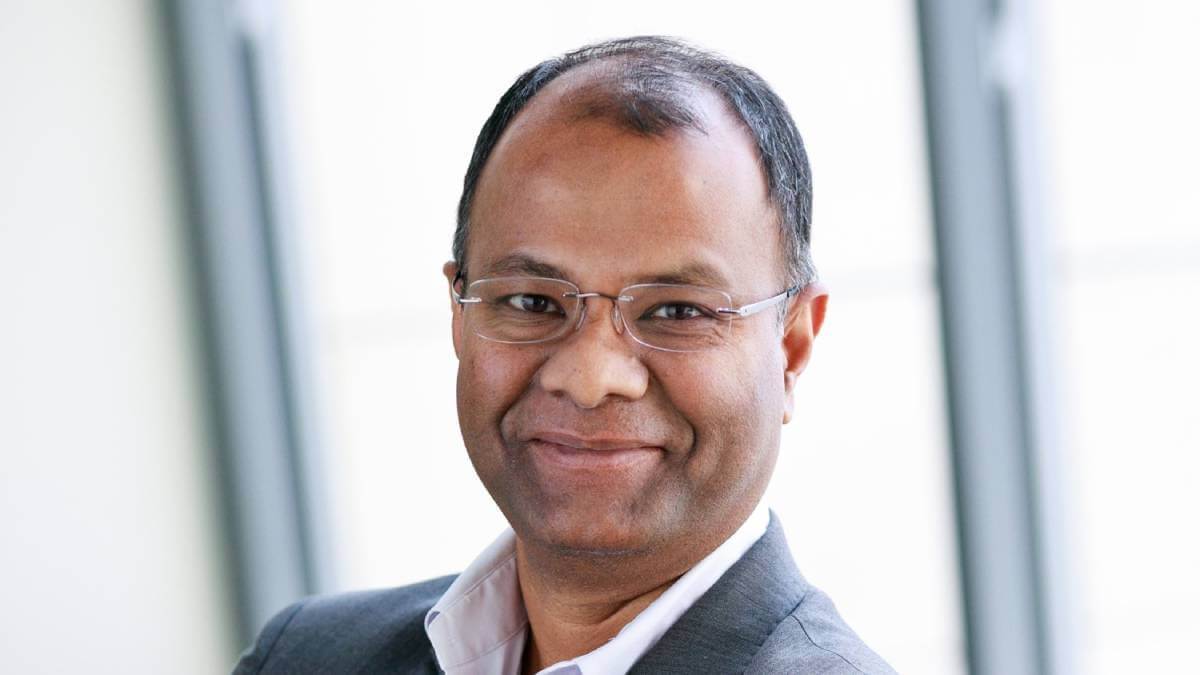 "The startup scene is vibrant in both Sub-Saharan, Northern and Southern African regions. Many of these startups are software and service based. However, the Qualcomm Make in Africa program is looking for startups who also utilize hardware as part of an end-to-end systems-based design to bring their products and services to the marketplace," Roy elaborated.
"We are also looking for startups who will use the power of AI/ML at the edge (i.e. on embedded, connected and intelligent devices) and utilize the latest advances in cellular – for 4G and 5G, and local connectivity, such as a Wi-Fi 6 and BT 5, to provide wireless interest connectivity to such devices," he said.
African innovation for African needs
"The 5G use cases that will make sense in Africa, will be generated by the people who need it. Nobody [outside of the continent] is spending sleepless nights thinking about the kinds of services or innovations that Africa specifically needs," Elizabeth Migwalla, Qualcomm VP and Head of Government Affairs for Middle East and Africa, told Connecting Africa in a separate interview.
Migwalla said Africans will have to innovate for themselves, especially when it comes to 5G.
"About 60% of Africans are below the age of 30 and they're smart, they're young, they're data hungry and they will be our consumers in 10 years," she said. "We are saying, what will it take to build a Samsung from Africa if we give them the same module, the same mentorship and the same facilitation?"
"It is a call to action," Migwalla added. "Qualcomm is saying, we're looking for those who are willing to do the hard work, because it's not easy."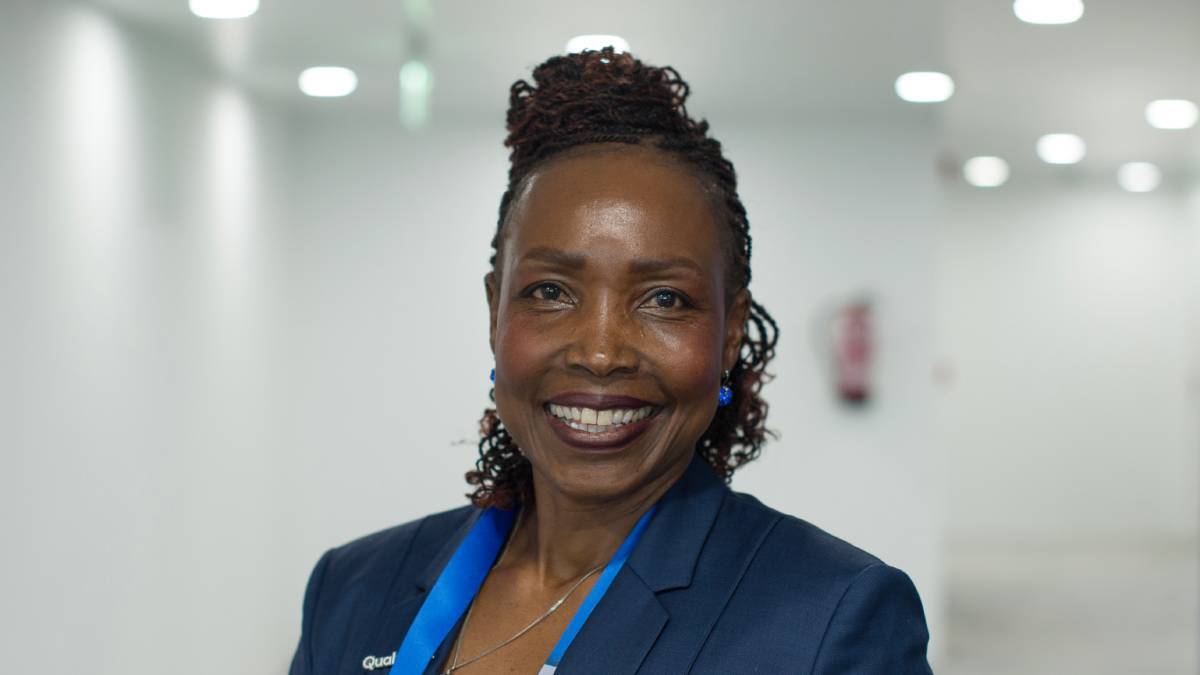 She noted that Africa needs both 4G and 5G, as each has a different role to play. "5G will overlay 4G, and the technology is such that you can tackle the sectors, the usage, the geography that needs that specific capability, even while you carry on with your life on 4G. There is no country that switched off 4G, not even the most developed. 4G is pervasive and 5G comes up for the use cases and the geographies that need it," she explained.
"We need to look at 5G not as just today, each 'G' is a decade – this is a decade of 5G and we are just at the beginning of it. Five years from now, if this becomes pervasive everywhere else and Africa didn't do it, there isn't time for oops," Migwalla said of the naysayers who think 4G is good enough for Africa.
"African startups need to experiment and start feeling and touching 5G and make up their own minds about it," she added. "If 5G doesn't make sense in Africa, Africans need to say it after having touched it, felt it, and then they can say 'I don't like it'."
---
Want to know more about 4G and 5G in Africa? Check out our dedicated 4G/5G content channel here on Connecting Africa.
---
Roy said that while 5G has proliferated well within the cellular industry – particularly for newer smartphones and ultrafast wireless broadband – the true promise of the technology will be realized when devices requiring local intelligence and connectivity are brought into service for IoT.
"IoT devices are revolutionizing products and services in the areas of healthcare, education, agriculture, retail, smart factories, smart transportation, robotics and drones and many more," he said.
"While smartphones and broadband modems are generally global products and seldom requiring heavy customization, IoT products and services require grounds-up design and considerable adaptation for meeting regional requirements and needs," Roy concluded.
Related posts:
*Top image source: Image by rawpixel.com on Freepik.
— Paula Gilbert, Editor, Connecting Africa