Intelsat bringing 5G software-defined network to Africa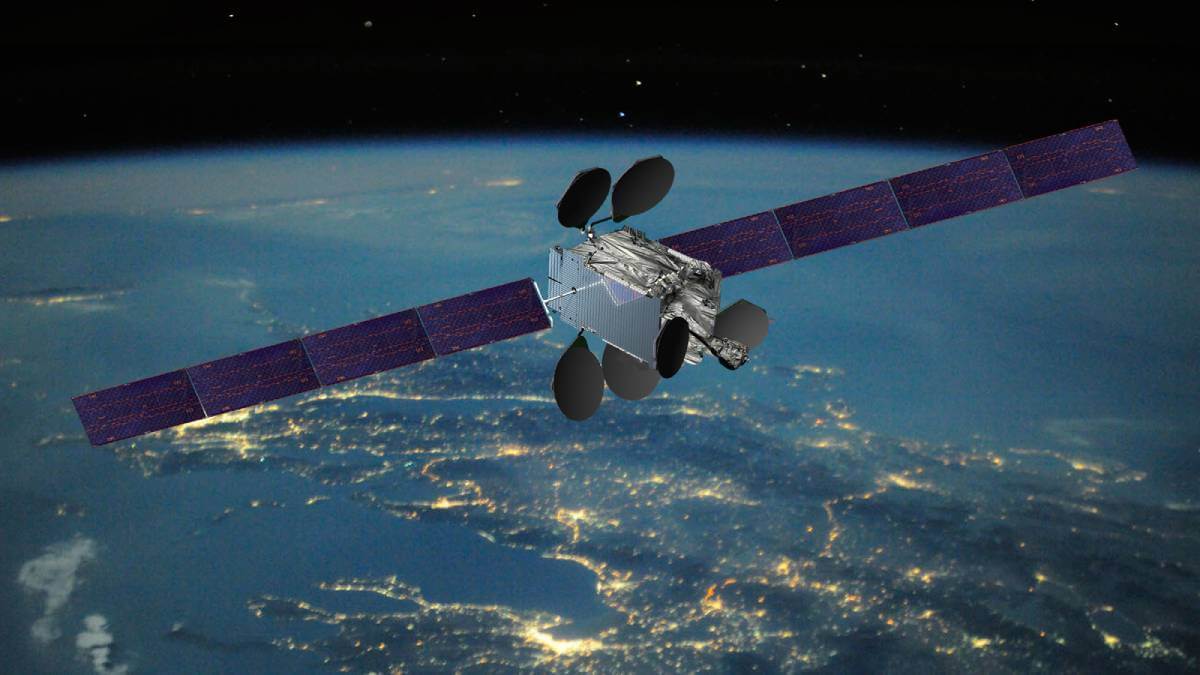 Global satellite services provider Intelsat is building a 5G software-defined network that aims to provide 5G connectivity to Africa by 2025.
Rhys Morgan, VP and general manager for EMEA Media and Networks Sales at Intelsat, told Connecting Africa that four software-defined satellites are already being built in its factory and the first two will likely launch at the end of 2024 and be in service in the first half of 2025, including African coverage.
"We've invested upwards of US$2 billion to refresh our network, both terrestrially and also in space, and the new network will be much more built and based on software, rather than hardware. That will be a virtualized network, where a lot of elements we will be able to upgrade with software upgrades, rather than what has been the standard to-date of changing out boxes," he said in an interview with Connecting Africa.
The new network is being built on a 5G core and when asked how much of the $2 billion investment has been spent, Morgan said Intelsat was "a long way down the track" already.
"We've announced the deal with a company called Kratos to work with us on some of the software elements of the terrestrial network. So, we've already invested heavily, and we're going to continue to invest more in upgrading the network and getting it to meet the demands that 5G is bringing, because of the number of applications and the amount of utility it can give to consumers," he added.
"We'll be able to upgrade much more easily, there'll be a much greater degree of flexibility for customers, as well as for our own operations. There'll be a considerable uptick in capacity and therefore utility for customers as well."
However, just because it's built on a 5G core doesn't mean it will only work with 5G, he said.
"It will work with all the G's – because 2G and 3G are still very important in a lot of sub-Saharan Africa and still a very large revenue driver for most of the mobile network operators (MNOs), and will continue to be for quite some period of time," he added.
"We've got investments, for example, in a company called Africa Mobile Networks (AMN) that are putting ultra-rural sites out across the continent, and that's 2G and 3G. At some point, they can also upgrade those to 4G, so the network can cater for that today, and will cater for that tomorrow. But we'll be more interoperable and more future proofed."
He said a 5G satellite network will help mobile operators run their networks on the ground in a seamless fashion.
"For example, an MNO like Orange, who's a very large partner of ours, we will be designing their new networks built on a 5G core. So, our network can effectively plug straight into their network, whereas traditionally satellite networks have been slightly apart and to ensure the interoperability of those two networks sometimes hasn't been seamless [in the past]. Now straight away devices can authenticate across our network onto the mobile network operator's network, and vice versa, which is much simpler," he explained.
Use cases for Africa
Morgan offered several 5G satellite use cases for South Africa. "For somewhere like South Africa the urban centers are very well connected but outside of the urban centers, some of that connectivity begins to drop. What we can do is rather than providing a network that covers all of South Africa – as we would do today with the more traditional satellites – we can provide a network that's much more pinpointed to the places that the mobile operator may need. For example, to cover a series of towers, and because we can point the capacity directly at the site there's no wastage, so the efficiency is incredibly high," he explained.
Morgan said the new satellites of the planned 5G network will be a step toward change in terms of capacity.
"There'll be much less wastage in terms of idle capacity or stranded capacity, which means the economics will improve. However, it's not just about dropping prices, it's about designing the right products to meet the right demand," he said.
"If I'm building a new network in northern Niger, for example, and I can't lay fiber there for two years then you could cover that with satellite and then later you can move that capacity to southern Niger. [The new network] will give flexibility and utility, where previously the offering has been a little bit more static."
Morgan said another use case for 5G satellite could be to offer extra bandwidth or "surge capacity" for a big sporting event or concert.
"If [an operator] needs extra bandwidth over Durban, for example, because there is a horse race, with a couple of touches of a screen then they've got the bandwidth that they need to cater for the massive increase in demand because of a specific event," he said.
Another example would be connecting a large ship on the ocean that has many Internet of Things (IoT) devices working.
"As the demand drives up, and 5G will drive up that demand, then we're going to be in a position to help operators cater for that demand – whether it's connecting up a long road where they are not going to lay fiber or operators don't want loads of microwave hops for whatever reason, like the Kruger National Park, for example, they don't want to put loads of infrastructure in the Kruger for obvious reasons. So, connecting towers via satellite will work very nicely."
Rising tide
Morgan said satellite has become more of a buzzword of late.
"The likes of Elon Musk [SpaceX and Starlink] and OneWeb and all of the new LEO (low-Earth orbit) constellations create a tremendous buzz. Rather than be nervous about that, we've got to embrace it, because my view is that it's a rising tide of interest and we're one of the ships on the tide," he added.
"We've signed agreements with OneWeb, our view is that it will be multi-orbit. So, we'll have LEOs, MEOs (medium-Earth orbit), and GEOs (geostationary Earth orbit) all involved in building a network and we've got ways like a software-defined networking tool, where we can integrate all of that seamlessly for the customer," said Morgan.
"There is a great deal of interest, and the interoperability aspect is really resonating with people. But I think, the interest in satellite is really growing broadly. The fact that there are real tangible products today, but also a roadmap to take people into the future, is keeping people very engaged."
Related posts:
*Top image is of one of Intelsat's satellites (Source: Intelsat)
— Paula Gilbert, Editor, Connecting Africa