Telkom SA earnings drop as costs rise, consumer spending slows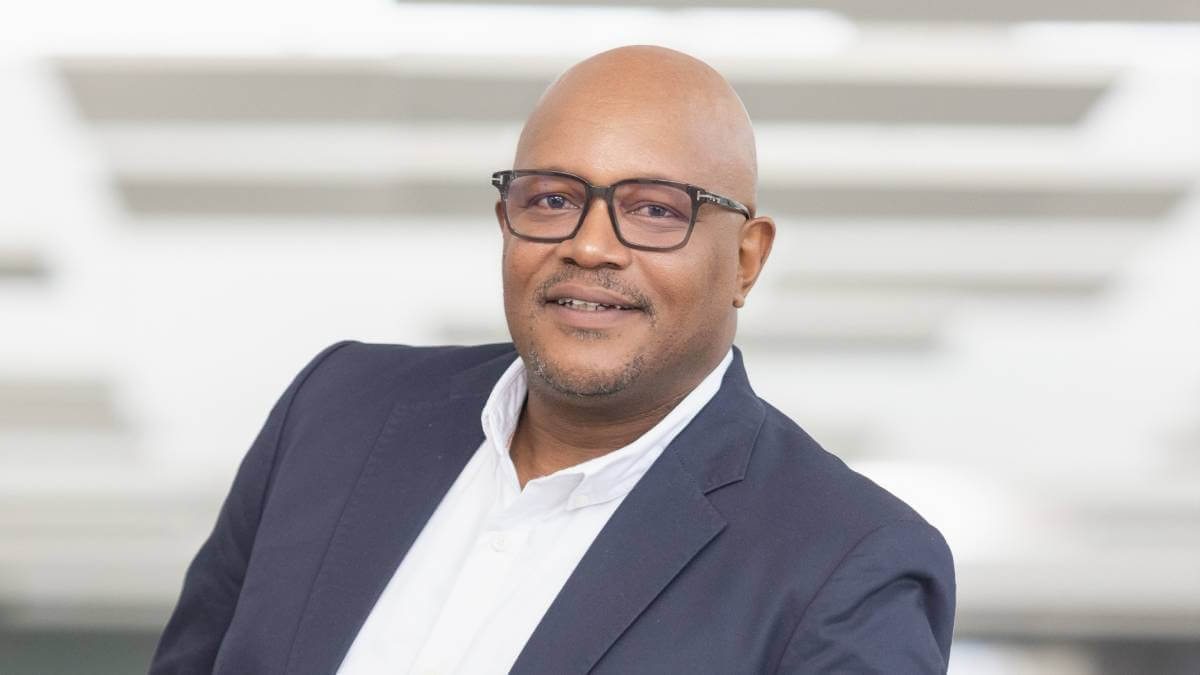 Telkom South Africa reported lower earnings and revenue for the half year ended September 30, 2022, with constrained consumer spending and rising operating costs to blame.
Headline earnings per share (HEPS) – a key profit measure in South Africa – dropped by 51.9%. and earnings before interest, taxes, depreciation, and amortization (EBITDA) fell 17.3% to 4.9 billion South African rand (US$284 million).
Direct costs increased, driven by materially higher handset and equipment costs, and energy costs increased significantly due to the sustained load shedding during the period, the operator said.
Telkom Group CEO Serame Taukobong said at the results presentation to media that total operating expenses increased by 5% but the amount was still well below the inflation rate. A major contributor to the rise in service costs was the cost of keeping uninterrupted service during ongoing power cuts in SA, with towers forced to run on diesel generators or battery backups.
"We're quite pleased that our next generation revenue is making up and holding flat. Equally, we continue to manage the decline in the high-margin legacy business," he said, referring to the traditional copper-based ADSL service that the company was phasing out to move customers to LTE or fiber platforms.
"As we exit our legacy businesses, we will continue to seek new ways of power to reduce our reliance on diesel as we move forward," he added.
Going forward, the CEO said Telkom expected the second half of the year to deliver similar market conditions to the first half.
"However, we'll continue to drive focus on our fundamentals. If we look at consumer, we will continue to drive mobile broadband growth, equally improve our channels to open up our ability to balance our prepaid and postpaid mix. We're looking at adjacent revenues, like airtime lending, which is doing very well for us; [increased] capex investment to minimize the impact of roaming as well as load shedding and to continue the legacy exit," he explained.
Mobile momentum
A bright spot in the results was the mobile division, which saw customers grow 10.9% to 18 million subscribers, with 61.1% of these customers using broadband services.
Despite a 14.1% increase in mobile data traffic, mobile revenue from external customers remained almost flat with a 2.3% growth rate.
"This was driven by changes in the product mix to ensure Telkom retains and grows mobile subscribers, while also retaining its value positioning of providing affordable services," the telco said.
Mobile service revenue, however, decreased by 0.7% "as the product mix evolved towards more value-enhancing product sets".
The telco recorded a blended average revenue per user (ARPU) of R88 ($5.10). The postpaid customer base grew by 11.7% to 2.9 million with an ARPU of R206 ($11.95), down by R11 ($0.64) from the same period last year.
The mobile prepaid base continued to grow strongly at 10.7% to 15.2 million with an ARPU of R64 ($3.71).
Stabilizing Openserve
Taukobong said the group's strategy to stabilize its wholesale infrastructure connectivity provider, Openserve, continues positively, with 65% of revenue now coming from next-generation products and services.
"The growth in high-capacity links for carriers, an increase in demand for fiber services and growth in enterprise connectivity is also pleasing," he added.
Despite 10.8% growth in next-generation revenue, Openserve's interim revenue still declined by 4.3%.
Openserve's fiber rollout was, however, bearing fruit and it increased homes passed by fiber by 35.8% year-on-year and homes actually connected to fiber by 33.7%.
"This aligns with Telkomís strategy to accelerate the fiber to the home (FTTH) footprint while simultaneously focusing on connecting homes. Openserve currently has the highest homes connected ratio in the country at 46.2%," Taukobong said.
"During the period under review, capital investment increased by 2.2% to about R3.7 billion ($215 million), as we continue to focus on investing in fiber and mobile, our key growth areas," the CEO added.
5G focus
Taukobong also spoke about the group's recent 5G launch.
"5G is a key enabler to our broadband ambitions and we firmly believe that we are on the right path. We have started with rolling out our 5G on the consumer side. On the 27th of October, we switched on 136 5G sites across four provinces. We're now sitting at just over 160 sites.
"The key enabler of 5G execution remains fiber and fiber backhaul. We firmly believe that investment we've made in Openserve gives us the scale not to just deliver to our own mobile 5G aspirations, but to other avenues and even potential smaller, fiber niche players in terms of backhaul," Taukobong said.
---
Want to know more? Sign up to get the weekly Connecting Africa newsletter direct to your inbox.
---
Telkom's ICT solutions provider, BCX, has seen muted growth over the past two-and-half years as corporates reduced IT spend, and for the half year reported 0.8% overall revenue growth.
The Converged Communication business was challenged with ongoing legacy to next-generation migrations. But there was a 13.7% revenue growth specifically in the IT business for hardware and software solutions as corporates began investing in IT again.
Swiftnet, Telkom's masts and towers business, recorded a 2.1% decrease in revenue to R660 million (US$38 million), driven by the impact of continued focus on modernization from mobile network operator (MNO) customers.
"We expect modernization to continue over the next year, coupled with the deployment of new base station sites as the MNOs deploy their respective newly acquired permanent spectrum allocations," concluded Taukobong.
Related posts:
*Top image is of Telkom Group CEO, Serame Taukobong (Source: Telkom Group).
— Paula Gilbert, Editor, Connecting Africa