ATF 2022: Affordable broadband key to creating more African unicorns – Liquid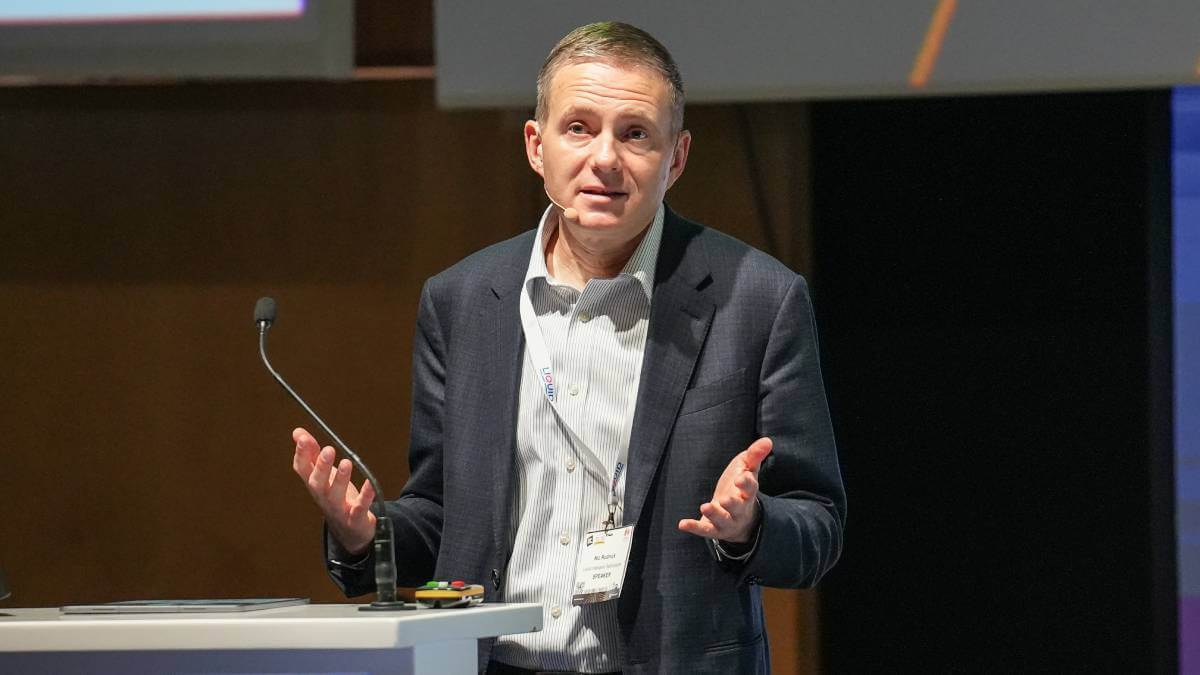 Africa needs affordable, uncapped fixed broadband to build more local unicorns and make sure it is a creator for the fourth industrial revolution (4IR) and not just a consumer.
That's the view of Nic Rudnick, group deputy executive chairperson of Liquid Intelligent Technologies, who gave the remarks during a keynote speech at Africa Tech Festival in Cape Town.
"I think if you look at Africa as a whole, and you say, how many unicorns has Africa created over the last few years? I mean, genuine tech unicorns, when someone has created software or created a capability, created a company that's worth a billion dollars or more, it's hard to think of even one," Rudnick said.
"Yet you see other countries across the world producing dozens of unicorns on an annual basis. If we want to move from consumer, to creator, to creating unicorns, I think the key obstacle we need to overcome is to be able to provide uncapped and affordable data."
He also questioned the best ways for Africans to become creators of technologies for 4IR and whether mobile devices were the best way to achieve that goal, with mobile connectivity still the predominant way that Africans access the Internet.
Enabler vs. inhibitor
"As an industry we've been very successful in connecting Africa. Almost everybody has a mobile phone, but will that mobile phone enable or inhibit the adoption of the fourth industrial revolution in Africa?" he asked.
He said that in the developed economies the majority of data consumption volumes are over fixed line services, which are more affordable.
"Fixed line accounting for more than 70% of total data consumption. In the UK, the average household now consumes 500GB a month, on average, over their fixed line. When we turn to Africa, what we see is an inverse. Less than 3% of people are accessing the Internet on fixed line.
"What does that mean? The fixed line is in most instances, faster and cheaper because it's not pay-as-you-go, it's uncapped. So, people have an ability to experiment, to use data without being concerned about usage costs, and hence, are in the position of being creators of content and capability rather than just being consumers," he said.
He said the low fixed line penetration across the continent shows that the local industry needs to better enable the market with fast, low-cost and uncapped bandwidth to access and participate in 4IR.
"Poor mobile data affordability leads to data rationing; people simply are not using the networks in the way that perhaps we anticipate they should be doing if everybody's connected to the Internet by having a mobile phone," said Rudnick.
Affordability agenda
Rudnick said it's not enough to say that data prices have come down. It's important to measure the percentage of people's income per month that goes toward broadband access.
"To expect people to participate in the fourth industrial revolution when you're requiring them to spend 20% or more of their income in order to access data and to access the services is the problem that we as an industry need to overcome," he said.
Rudnick said that in OECD (Organisation for Economic Co-operation and Development) countries, fixed uncapped broadband costs on average about 1.5% of monthly per capita income, "which is probably a reasonable benchmark of what people should be spending in order to have fast, uncapped, affordable bandwidth" and participate in the fourth industrial revolution.
"In half of African countries, 1.5% of income gives you less than 100MB of data. In comparison spending 1.5% in the UK would get you 500GB," he said. "Only in five countries in Africa does it get you more than 1GB rather than 500GB."
He said that the price point at which Africa is spending 1.5% of their monthly income on broadband works out to US$5 or less.
"A component of that, at this point is not only reducing the price to below $5 but also connecting schools, connecting community centers and using those as instant measures to provide access."
---
Want to know more about connectivity in Africa? Check out our dedicated Connectivity content channel here on Connecting Africa.
---
He believes that participating in 4IR with just a mobile phone will be difficult and will lead Africa to remain a 4IR consumer.
"If we remove those limits, if we now said there was cheap, affordable bandwidth, what would people do? Obviously, the ability to create content, and to move from a mobile device to a different kind of device, which enables creation, then becomes possible. And that moves Africa from being consumers of content and services from elsewhere into being creators of our own applications," he concluded.
Related posts:
*Top image is of Nic Rudnick, group deputy executive chairperson of Liquid Intelligent Technologies, talking at Africa Tech Festival in Cape Town, South Africa, in November 2022. (Source: Africa Tech Festival)
— Paula Gilbert, Editor, Connecting Africa