SA bank Capitec launches MVNO with data that never expires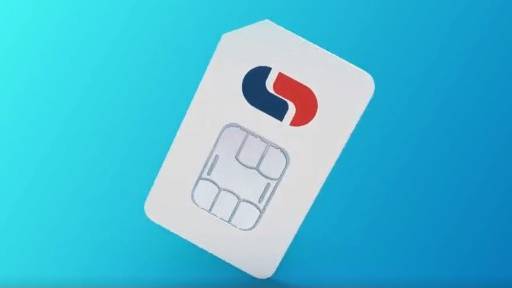 South African bank, Capitec, has launched its own mobile virtual network operator (MVNO) service, called Capitec Connect, following in the footsteps of other local banks expanding into telecoms services.
Capitec has always been seen as a challenger bank in South Africa, making banking more accessible to lower-income users and those that were previously unbanked by offering lower banking fees.
Now Capitec Connect plans to disrupt the local prepaid telecoms market with data prices it claims are "on average 50% below the normal market price" and rates that "remain flat whether clients buy small or large quantities of data."
"South Africans have been complaining about the cost of data. It's expensive and complicated. Bundle pricing, off-peak and peak rates, and the fact that your data expired are all things that make no sense. We're changing this by giving our clients access to a mobile solution that is simpler to understand, much more affordable and can be recharged easily on our digital channels," Capitec CEO Gerrie Fourie said in a statement.
No expiration date
Another interesting feature from the new MVNO is that its data will not expire – provided the SIM is used at least once in six months – which is different to most other local operators.
In South Africa, data bundles are usually valid for 30 days but some promotional offers can be valid for shorter windows if you pay a lower price.
Back in 2017, the Independent Communications Authority of South Africa (ICASA) published draft regulation proposing that data should remain valid for at least three years, but the regulations were later replaced with more lenient provisions. The latest suggestion in April 2022 was that data should be valid for at least six months.
Capitec Connect SIM cards are available to clients at all Capitec branches and clients can get up to five SIM cards linked to their profile, the bank said.
"Our vision is to bring connectivity to all. We want to help create opportunity for everyone to be able to connect with access to affordable data and digital banking anywhere, anytime," added Fourie.
An MVNO provides cellular services to users without owning the network infrastructure. Like most MVNOs in SA, Capitec's new MVNO will piggyback on Cell C's network.
Banking on telecoms growth
There has been a rising trend in the SA market over the last few years of banks expanding into telecoms services and launching MVNO services for customers.
The pioneer was FNB Connect from First National Bank (FNB) which launched back in June 2015. Rival Standard Bank followed a few years later with SB Mobile in November 2018 and now Capitec has joined the game.
Besides the banks, there are a number of other local MVNO brands linked to retailers and other businesses that also run off the Cell C network including: me&you Mobile, Mr P Mobile, Sakeng Mobile and K'nect Mobile to name just a few.
Virgin Mobile South Africa shut down its MVNO in 2021 after 15 years in the country.
At the end of 2020, Cell C reported more than 2 million subscribers through its MVNO partners, and said the division contributed 7% of overall service revenue.
---
Want to know more? Sign up to get the weekly Connecting Africa newsletter direct to your inbox.
---
According to parent company First Rand's latest financial results, FNB Connect had around 878,000 active SIM cards on its network at the end of June 2022. FNB is estimated to be the biggest MVNO in South Africa but is still very small compared to the traditional mobile operators.
In comparison, SA's biggest operator, Vodacom, had over 51.8 million users at the end of June 2022, according to statistics from market research company Omdia.
MTN had about 35.3 million customers, Telkom South Africa had 17.3 million and Cell C had 13.4 million users. Data-only network Rain doesn't publish subscriber numbers but is estimated to have under 1 million users on its network.
Related posts:
*Top image source: Capitec Twitter page.
— Paula Gilbert, Editor, Connecting Africa