SA's Openserve to separate from Telkom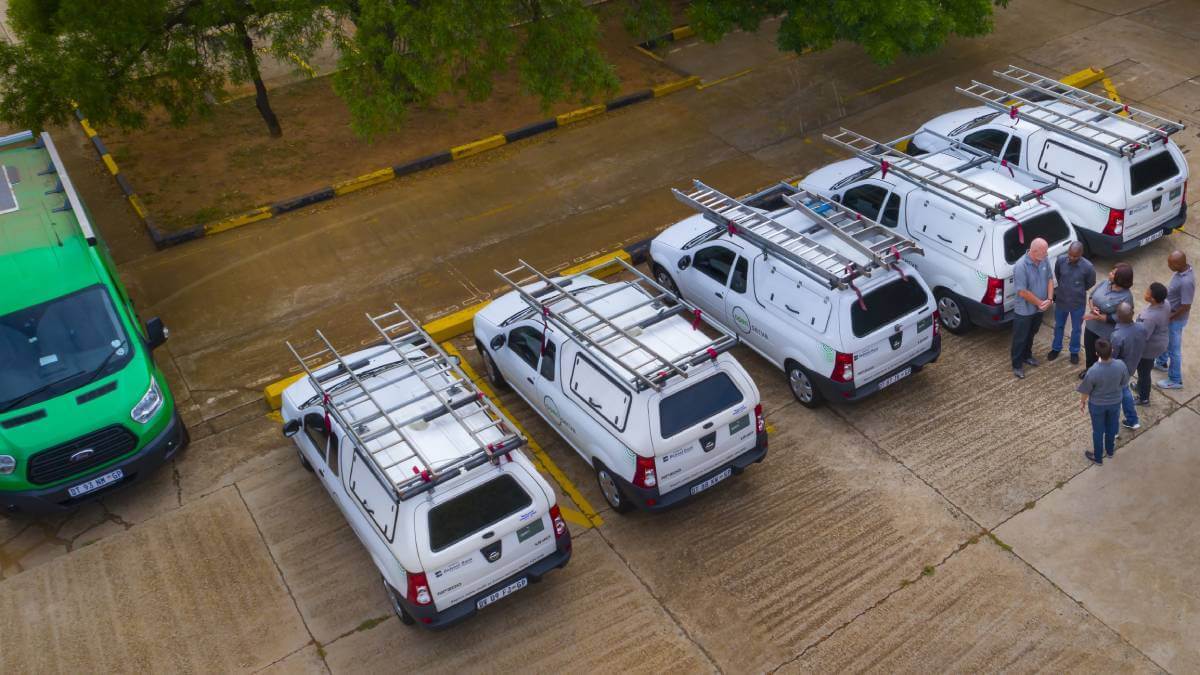 South African operator, Telkom, has decided to separate its wholesale division, Openserve, from the rest of the telecoms business.
The group confirmed the approval of what it called a "legal and structural separation" of Openserve as part of its first quarter trading update saying the wholesale network infrastructure provider would become a stand-alone entity as of September 1, 2022.
"We have been on a journey to transform and unlock value in the Group by separating the operating businesses to become standalone entities, which started with BCX and subsequently Gyro, which now operate as separate legal entities wholly owned by Telkom SOC," Telkom Group CEO Serame Taukobong said in the statement.
"Openserve follows suit as a wholly owned subsidiary of the Telkom Group, which will promote and drive autonomous ability and market visibility," he added.
Openserve CEO Althon Beukes said the decision was part of the next phase of Openserve's journey to unlock greater value and "positioning Openserve to respond to the ever-changing regulatory and competitive environment and enabling us to continue to focus on our growth ambitions."
Telkom created Openserve as a separate business unit and brand back in October 2015, following the blueprint of how BT spun out its infrastructure division in the UK into Openreach in 2006.
Since then the wholesale and networks division has focused on accelerating its fiber-to-the-home (FTTH) network and now provides open access connectivity to more than 890,000 homes in South Africa, with a connectivity rate of 46.6%.
Mixed results
Openserve reported revenue of 3.2 billion South African rand (US$192 million) for the quarter ended June 30, 2022 – which was a decline of 3.9% year-on-year (YoY) – mainly due to a 24% decline in fixed voice revenue across the enterprise and small to medium business sector.
Fiber revenue itself grew 6.5% YoY for the quarter, mainly driven by growth in broadband and carrier services while fixed data traffic increased 18.9% to 452 petabytes.
Telkom Group quarterly revenue declined by 3.2% YoY, to R10.3 billion ($615 million) impacted by an "intensely competitive landscape" and a tough operating environment as well as its accelerated migration from legacy copper-based ADSL to next generation technologies.
"While Openserve lays the building blocks for future growth, the ongoing economic pressures and the serious challenge of load shedding negatively impacted its costs with a significant increase of R44 million [$2.6 million] in diesel spend," the group added.
However the company is confident that the ongoing increase in demand for data consumption will drive the growth in fiber connectivity and is positioning its network to provide a connected experience to more communities across South Africa.
Openserve will also serve as the landing station partner for Google's extensive Equiano submarine cable system developed to run from western Europe, along the west coast of Africa to South Africa's facilities in Melkbosstrand in the Western Cape.
Telkom Mobile's growth continued in the quarter and it now has 17.3 million active mobile subscribers, 7.8% more than a year ago. Mobile data traffic also increased 12.4% YoY, to 263 petabytes, supported by 2% growth in mobile broadband subscribers to 10.7 million.
Takeover talk
Last month, Telkom confirmed that it was in discussions to be acquired by fellow operator MTN.
The group is also in the midst of a legal battle with the South African government – which is one of its major shareholders – over a Special Investing Unit (SIU) probe into old Telkom deals in Nigeria and Mauritius.
Telkom's group revenue for the past financial year declined 1.1% to R42.8 billion ($2.6 billion), as fixed lines dropped below one million for the first time in decades, a decrease of 22.4% YoY.
Related posts:
*Top image is an aerial view of Openserve's vehicles and technicians. (Source: Telkom Group).
— Paula Gilbert, Editor, Connecting Africa