Africa accelerated mobile money growth in 2021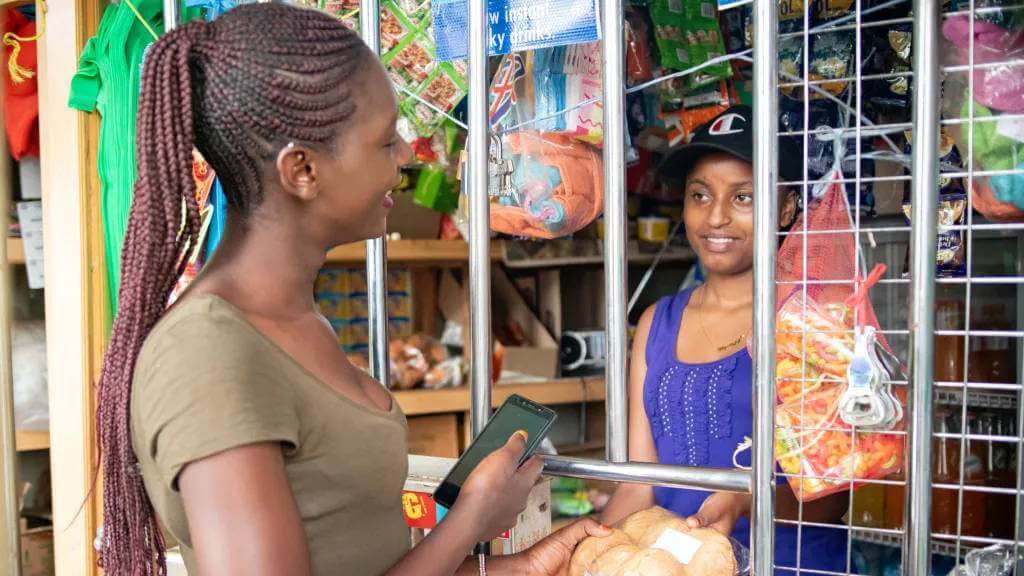 Mobile money transaction values grew 39% in 2021 in Africa to US$701.4 billion – making up about 70% of global transaction values which hit over $1 trillion for the first time in 2021.
That's according to the GSMA's 2022 State of the Industry Report on Mobile Money which showed that there are now 1.35 billion mobile money accounts globally, an increase of 18% since 2020. Africa still dominates with around 621 million of those accounts, and with customer growth of 17% in the region from the previous year.
This was the tenth anniversary of the key GSMA report, and it showed that since 2012 mobile money accounts have increased tenfold globally while active services on offer have almost doubled to 316 and expanded to 98 countries worldwide.
Compared to the previous year, both mobile money adoption and usage soared in 2021. More than 1.5 million person-to-person (P2P) transactions were made every hour on average globally last year, 22 times more than in 2012.
Today, the mobile money industry has really grown to be more global than ever before. Ten years ago, mobile money was largely an East African phenomenon, with sub-Saharan Africa accounting for 84% of all active accounts. But the GSMA found that in 2021, the mobile money map has been redrawn, with sub-Saharan Africa accounting for 53% of active accounts while South Asia now has around 20% of global accounts and East Asia and the Pacific have about 19%.
"Impressively over the past ten years, mobile money has grown from a niche offering to a global financial service that is transforming the lives of hundreds of millions of people around the world," said Ashley Olson Onyango, head of financial inclusion and agritech at GSMA, speaking to African journalists at a virtual roundtable.
In 2012, there were 169 Mobile Money deployments in 71 countries. Ten years on, the number of live deployments has almost doubled to 316 and expanded to 98 countries worldwide.
Olson Onyango said the number of active mobile money agents has also grown more than ten times, from 534,000 in 2012 to 5.6 million now.
"Even the most established and extensive agent networks registered strong growth, with the 25 largest ones growing by 26% on average from 2020 to 2021. This represents a significant investment that mobile money providers have made and continue to make in increasing access to finance for the most underserved customers," she said.
Africa advances
When it comes to new active accounts, Africa still was a major growth region with 48% of net additions of active accounts for the year coming from sub-Saharan Africa, with the region adding 20 million new accounts in the year, out of the 41 million overall.
Globally, there are 316 live mobile money services with 173 of those in Africa and 161 in sub-Saharan Africa alone. The African region with the most services is West Africa with 69, followed by East Africa with 59 services.
"East Africa was certainly a region that was a trailblazer for the adoption and uptake of mobile money. While we still see a very strong hold on the market share of registered accounts and transactions in East Africa, we are seeing great growth in both West Africa and Central Africa," said Olson Onyango.
East Africa still has the most registered accounts at 296 million, growing 15% in 2021, but West Africa is catching up with 237 million accounts and grew faster last year at 20%.
Central Africa has about 60 million accounts, growing 19% for the year; North Africa grew 13% to 15 million registered accounts; and Southern Africa brings up the rear with 13 million accounts, up 8% for the year.
Merchant payments boom
Over the years, mobile money has diversified its value proposition beyond just person-to-person transfers and cash-in/cash-out transactions and now plays an important role in the daily lives of people and businesses, especially in low- and middle-income countries (LMICs).
"There's a clear trend towards a more digitized mobile money ecosystem. As more cash is converted into e-money and either continues to circulate as such or is spent digitally rather than being cashed out," said Olson Onyango.
"In 2012, for every dollar cashed in 88 cents was cashed out. In 2021, this figure dropped by 24%. So now for every dollar that has cashed in, only 67 cents is cashed out. This is a sign that mobile money users are becoming increasingly digital citizens and nearly half of all outgoing mobile money transactions are now digital," she added.
The report reveals that one of the most significant drivers of growth of the mobile money industry in 2021 was merchant payments, which almost doubled year-on-year (YoY), reaching an average of $5.5 billion in transactions per month.
Providers are demonstrating they can attract businesses to their platform with better incentives, such as efficient remote onboarding processes. For example, since Safaricom's M-Pesa began allowing companies to register for an account online in Kenya, more than 18% of new merchants are self-onboarding.
Financial inclusion
"Mobile money has also been a driving force for financial inclusion for the world's most vulnerable, particularly women. Mobile money is empowering women to take more control over their finances and purchase goods that they urgently need," the GSMA said.
Additionally, 44% of providers responding to the GSMA Global Adoption Survey now offer credit, savings or insurance products, creating opportunities for underserved individuals to invest in their livelihoods and futures.
Owning a mobile phone is an obvious pre-requisite to using mobile money, and women across LMICs are 7% less likely than men to own a mobile phone. Overall, 143 million fewer women own a mobile than men. The report said additional barriers to mobile money access include a lack of awareness of mobile money and a deficit in perceived relevance, knowledge and skills.
Olson Onyango said the gender gap stats are still wide ranging across Africa and Asia.
"We're seeing great progress in countries like Kenya that has narrowed its gap to 7%. Ghana is actually at 1%, which is quite encouraging. However, the trend is not pervasive across all markets and we're seeing particularly high and stable gender gaps in Asian markets," she concluded.
Related posts:
*Top image source: GSMA 2022 State of the Industry Report on Mobile Money.
— Paula Gilbert, Editor, Connecting Africa