Pandemic made mobile gender gap worse – GSMA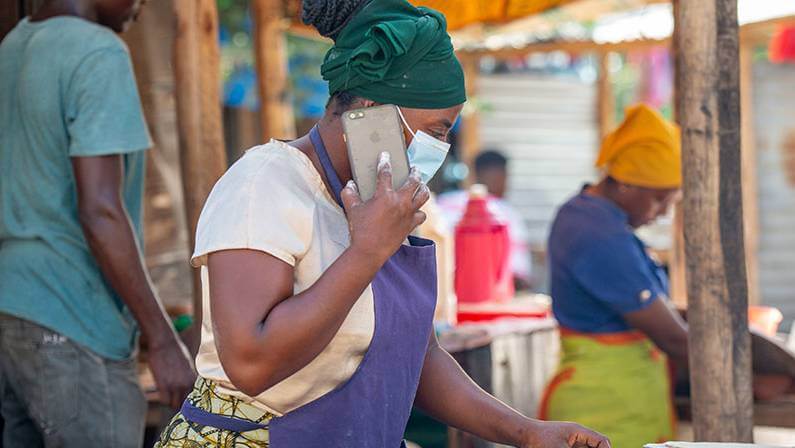 The mobile gender gap increased during the COVID-19 pandemic and women in Africa are still hugely impacted. That's according to stats from the GSMA as part of a preview of its Mobile Gender Gap Report 2022 which is due to be released in June 2022.
Globally, women are now 16% less likely than men to use mobile Internet across low- and middle-income countries (LMICs) – many of which are on the African continent. By comparison, last year this gender gap was 15%, and prior to that it had reduced every year from 25% in 2017.
"While mobile connectivity has been expanding quickly, it has not been expanding equally and women are being left behind in an increasingly connected world. The pandemic has really highlighted this stark digital divide which threatens to exacerbate the inequalities women already experience," said Claire Sibthorpe, head of Connected Women and Connected Society at GSMA, in a blog post ahead of the full report.
Last year's Mobile Gender Gap Report showed there were 74 million unconnected women in sub-Saharan Africa, and women in the region were 13% less likely to own a mobile phone than men.
Trending down
The GSMA said women in particular have been disproportionately harmed by the pandemic, and mobile has provided them with a means to mitigate many of the negative impacts by enabling ongoing access to information, health care, education and income-generating opportunities.
"Last year we saw early signs in some countries that the pandemic may be disproportionately negatively impacting women's handset ownership. This new data is alarming and suggests that progress in addressing the mobile Internet gender gap is stalling, and in some cases reversing, at a time when access to mobile and the Internet is most critical," Sibthorpe said.
She said that owning a smartphone is also critical to being able to use the Internet, and when a woman owns a smartphone she is almost as likely as a man to use mobile Internet and a similar range of services.
"Similar to the story we have seen in mobile Internet use, the gender gap in smartphone ownership had been reducing year on year across LMICs – from 20% in 2017 to 16% in 2020 – but over the last year this has reversed. Women are currently 18% less likely than men to own a smartphone," Sibthorpe added.
The underlying gender gap in mobile ownership as a whole remains largely unchanged with women estimated to be 7% less likely than men to own a mobile phone across LMICs, highlighting that those who still do not have a mobile phone are proving difficult to reach.
"This is a lost opportunity, since these people are not only predominantly women, but also disproportionately rural, less educated and lower income, with arguably the most to gain from being connected.
"These gender gaps also exist in women's access to and use of mobile money services, which are helping drive financial inclusion for women and can increase their economic independence and strengthen their role as financial decision-makers. It is important to also ensure that women can access and use mobile money on par with men," she said.
Targeted action
"The mobile gender gap is not going to close on its own, but we know that with informed, targeted action it is possible to make a difference," Sibthorpe added.
Progress is being made by the GSMA Connected Women Commitment Initiative where mobile operators have made formal commitments to accelerate digital and financial inclusion for women across Africa, Asia and Latin America.
Since 2016, 40 mobile operators have made formal commitments to reduce the gender gap in their mobile Internet and mobile money customer base. So far, they have collectively reached over 55 million additional women with mobile Internet and mobile money services.
Related posts:
*Top image source: GSMA blog post.
— Paula Gilbert, Editor, Connecting Africa