Blue Label Telecoms' interim profit jumps 20%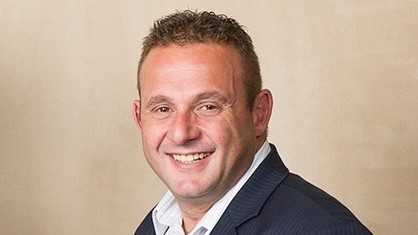 South African company Blue Label Telecoms recorded a 20% increase in gross profit for the six months ended November 30, 2021, to R1.36 billion (US$90.6 million) as its digital strategy across both its informal and formal markets proved fruitful.
Blue Label joint-CEO Brett Levy said the group had a solid six months and the business was affected less than others in the market by the COVID-19 pandemic.
"The space that we are playing in is very exciting. It's becoming very competitive, but we are being innovative, we are ahead of the game in a lot of places and a lot of products that we do," Levy told journalists on a results call on Wednesday.
"The next two or three years as a whole really do look exciting. There's a lot of products in the pipeline, there are a lot of ideas coming through the pipeline, and the assets that we've been working on for many years are really coming through," he added.
Blue Label reports its revenue in a slightly different way excluding what it calls "PINless top-ups," prepaid electricity, ticketing and gaming. This meant the group's overall revenue from continuing operations declined by 5% for the six months to R9.1 billion ($606 million). If these items were included the revenue would have been up 12% to R36.2 billion ($2.4 billion).
"When you have a look at the straight line of our revenue, you will see that line decrease every single year because all of the new products that are coming through are in a PINless format, which means we do not account for the revenue we only account for the gross profit. So, you have to impute back the PINless to understand what the real revenue of Blue Label is. Because eventually the revenue line that you see will be zero. All the new products are coming through in PINless," Levy explained.
Ups and downs
The Johannesburg-listed company has traditionally made its money from selling technology for mobile commerce including things like prepaid airtime for all of SA's telecoms operators as well as prepaid items like electricity and tickets.
Net commissions earned on the distribution of prepaid electricity amounted to R177 million ($11.8 million) for the six months. Revenue generated on behalf of the utilities increased by 21% to R15.9 billion ($1 billion). The telco-related revenue also grew by 3%, to just under R18 billion ($1.2 billion) for the half year.
Levy admitted the ticketing business was badly hit by COVID-19 lockdowns over the past two years especially as the events and sports ticketing operations were unable to function as usual. He said transport ticketing has begun to tick up again and projected there will be positive growth going forward.
He said the group's retail operations were also impacted by last year's civil unrest and riots in Kwa-Zulu Natal and Gauteng.
"Over 500 of the stores that we supply retail for were badly damaged or closed down. Then we had hundreds of our 'mom and pop stores' that were closed down out of fear or because of the looting itself. So we saw a slight decline in our face value to those stores of 0.8%," Levy said.
He said vouchers continue to be a growth area and the gaming product line has seen strong growth over the past six months.
The group also launched two new voucher products where "the growth has been phenomenal – way ahead of our own expectations," said Levy.
"One is a product called Ringers, which is a product that works across all the networks. So you can buy a single voucher that can now top up all the networks, instead of buying individual network card," he explained. The second product, Blue Voucher "is a single voucher that can go across all of our online environments," he said.
Cell C concerns
The group's investment in SA operator Cell C continues to be a thorn in its side. Levy declined to go into too much detail, saying that Cell C will release its standalone results in April.
He did, however, say Cell C is for the first time showing good consistency and its new strategy seemed to be helping it become sustainable. Overall, Blue Label management is of the opinion that Cell C "will continue as a going concern for the foreseeable future."
In August 2017, Blue Label bought a 45% stake in Cell C for R5.5 billion ($367 million).
This was part of Cell C's first recapitalization, but the telco has faced serious financial challenges since then. A second recapitalization has been in the works for over two years to try to turn the struggling mobile operator around. Levy said he was unable to give any further update on the status of the recapitalization deal.
At the end of 2019, Blue Label was forced to write down the value of its entire investment in Cell C to zero.
Fraud alert
Blue Label also released more details about a fraud scheme it uncovered last year which had been going on since 2015. The fraudulent scheme saw two senior executives of a subsidiary company suspended: Alan Kodesh, the chairman of Ventury Group, and Warren Lampert who was Cigicell financial director.
"These fraudulent transactions were performed primarily outside the course and scope of the subsidiary's immediate field of commercial dealings, whereby the perpetrators interposed themselves between intermediary companies and the subsidiary for their own benefit. In addition, certain transactions were identified evidencing theft of funds from the subsidiary and the fraudulent concealment thereof," Blue Label said.
"Once-off recoupment income, comprising the aggregate value of assets either realised by or signed-over to the Group as a result of the fraudulent scheme, amounted to R315 million ($21 million). This income was partially offset by professional fees incurred, taxation and the non-controlling interest thereon totalling R167 million ($11 million), resulting in a net recoupment of R148 million ($9.9 million)," the group said.
Related posts:
*Top image is of Blue Label Telecoms joint-CEO Brett Levy. (Source: Blue Label Telecoms)
— Paula Gilbert, Editor, Connecting Africa