Mobile tech helps drive e-commerce in Central Africa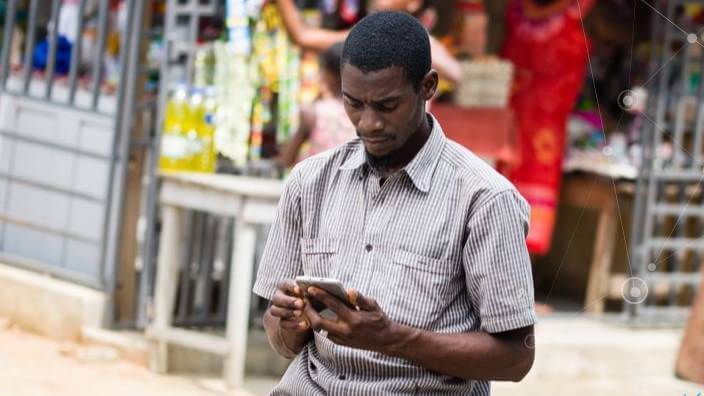 Mobile technology has emerged as a key driver of e-commerce across Africa, and a new report says it has the potential to generate significant social and economic benefits, particularly in the Central African region.
The new report from the UN Economic Commission for Africa (ECA) and the GSMA is calling on the governments of Central African nations to adopt policies which are more conducive to e-commerce, including better access to digital services and more public-private collaboration.
In a report titled "Enabling e-commerce in Central Africa: the role of mobile services and policy implications," the authors warn that the 11 countries in question are falling behind their peers.
The report said that e-commerce activities globally have been boosted by rising mobile Internet and smartphone adoption, as well as the ease and convenience that mobile devices bring to the process of online shopping. From around two-thirds of e-commerce retail sales today, mobile is forecast to account for more than 73% by 2022.
E-commerce is also growing quickly in Central Africa and mobile connectivity and payments are key to gaining momentum. By the end of 2020, there were 16 live mobile money services in ECCAS serving nearly 50 million registered accounts.
"Central Africa is budding with economic potential and e-commerce can accelerate that growth," said Angela Wamola, the GSMA's head of Sub-Saharan Africa.
"The GSMA is proud to partner with the ECA on this report bringing our knowledge of how digital technologies can propel sustainable development to the work. We hope it will inspire action from policymakers and stakeholders in the region," she said.
The report also found that women and young entrepreneurs in particular are increasingly using e-commerce platforms to grow their businesses, reducing inequalities and helping local value creation.
ECCAS expands digitally
The digital economy in the Economic Community of Central African States (ECCAS) is expanding rapidly, driven by the strong adoption of mobile services.
ECCAS is made up of the nations of Angola, Burundi, Cameroon, Central African Republic, Chad, Congo, Democratic Republic of Congo, Equatorial Guinea, Gabon, Rwanda, and Sao Tome and Principe.
Overall mobile subscriber penetration in the sub-region grew from just 18% at the start of the last decade to 42% by the end of 2019, the authors say. Meanwhile, the number of mobile Internet users had reached 46 million by the same date.
"This trend is facilitating the creation and consumption of new digital services, which are transforming the way people communicate, live and work," the report said.
E-commerce is a key component of the digital economy, allowing buyers and sellers to interact and transact online regardless of time and location.
Several e-commerce providers have emerged across the sub-region in recent years, serving both the domestic and global markets. Jumia, is an example of this and is Africa's largest e-commerce company with operations in 11 countries across the continent.
Mobile platforms dominate customer visits for retailers in Africa. For example, for Jumia Nigeria in 2019 mobile devices accounted for 85% of customer visits. In contrast, only a quarter of total e-commerce sales in the US were completed over mobile devices in 2019.
Social commerce is also gaining momentum in ECCAS, boosting uptake of social media services and lowering barriers to entry for small businesses.
The report said that Facebook is by far the most popular social media service in ECCAS with a total user base of 14 million as of January 2021. It has become the preferred platform for many e-commerce entrepreneurs across the region.
Central challenges
Despite this progress, all 11 countries in Central Africa are falling behind when compared to their peers. In ECCAS, retail services are still predominantly traditional and informal.
"The United Nations Conference on Trade and Development (UNCTAD) estimates that around 90% of transactions across Sub-Saharan Africa occur through informal channels. This is partly because of entrenched consumer attitudes and shopping behaviours. However, there is growing momentum towards modern and more formal channels, with e-commerce playing an increasingly important role in the evolving retail landscape," the report said.
The report's authors believe the region can progress quickly if governments enact policies to accelerate digital and e-commerce services. These include enhancing digital and financial inclusion, taking the right approach to data regulation, addressing key challenges in the business environment, and leveraging stakeholder collaboration.
"Mobile network operators must play a critical role to accelerate digital inclusion, economic diversification and sustainable development," said Antonio Pedro, director of ECA's sub-regional office for Central Africa.
"If governments act now, Central Africa can be more competitive and collaborative for the benefit and inclusion of all citizens."
*Top image source: GSMA report Enabling e-commerce in Central Africa: the role of mobile services and policy implications.
— Paula Gilbert, Editor, Connecting Africa